Jen: What inspired you to write FLOWERS OF DARKNESS?
Tatiana: I wanted to explore the near future and how artificial intelligence and "smart homes" can wreak havoc with our intimacy. This book is a journey into a fragile woman's paranoia. Clarissa has just discovered that her husband is being unfaithful and decides to leave him. She moves into a highly sophisticated artistic residence, hoping to find a new start here. But little by little, her past and her traumas come back to haunt her. She is a writer obsessed with places and the memories that are linked to homes and the past. She is convinced that the new "connected home" she now lives in is trying to pillage her creativity for the purpose of AI. Her daughter is worried she might be sinking into a depression, but her teenage granddaughter is convinced that her granny is right... I leave it up to the reader to decide!
Why does Clarissa Katsef move to Paris?
Clarissa is half French, half English. She was born in the UK but moved to Paris when she was in her twenties. She is perfectly bilingual, and my book discusses those "hybrid brains", people who live, talk, dream and write in two languages. I wrote this book simultaneously in French and in English, which was quite an interesting experience! The Paris I describe is the Paris of the very near future. Some things have changed dramatically, but others are exactly the same. I was born here, and those transformations are always fascinating to watch, but sometimes worrying. Paris is present in most of my books, from SARAH'S KEY to THE HOUSE I LOVED, to A PARIS AFFAIR and A SECRET KEPT.
What makes Clarissa reach out to her granddaughter?
Andy, 14, is Clarissa's ally. She is the only family member who believes Clarissa is not sinking into paranoia or depression. She truly thinks the CASA Residence is somehow spying on Clarissa and all the other artists who live there for reasons to be discovered. Grandmother and granddaughter have a powerful bond and I really enjoyed describing it. Andy is smart, fearless and very protective of her grandmother.
What role does Tatiana's first husband play in her present circumstances?
Toby, her first husband, has a crucial role that is slowly unfolded for the reader, so I cannot divulge it now without giving away elements of the storyline! Let's just say he is also a precious ally, that they have both shared a heartbreaking experience in the past which comes back to disturb Clarissa in her dreams. Toby lives in the Basque country, which also has its importance, at one point.
Are you currently working on your next project?
Yes, I'm writing a new book and also working on developing TV series and podcasts. I like to keep busy!
What's the best way for readers to stay connected with you?
My readers can connect with me on Twitter, Instagram and Facebook! They can also write to me via my website, www.tatianaderosnay.com.
Thank you for chatting with me about your upcoming novel, FLOWERS OF DARKNESS. Best of luck with your new release!
Thanks very much! I also want to add this book is becoming a movie and I'm so excited about that! Several of my novels have been adapted to the screen and it's a fantastic experience for a writer.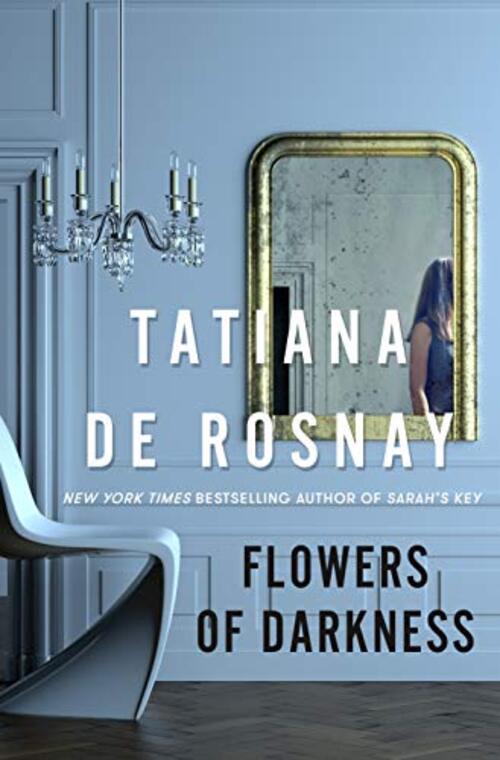 New York Times bestselling author Tatiana de Rosnay's Flowers of Darkness explores how artificial intelligence tampers with love, sex, and the basis of artistic creation in a new future Paris.

CASA is a brand new artist residency in an ultra-modern apartment, with a view of all of Paris. A dream for any novelist in search of tranquility. But is this residency a dream or a nightmare? Since moving in, Clarissa Katsef has had ominous discomfort, the feeling of being watched. Who is behind CASA? Is Clarissa right to be wary or does she too easily give in to paranoia, falling victim to an overly fertile imagination? Meanwhile, Clarissa is still haunted by the betrayal that led her to divorce.
Staying true to her favorite themes—the imprint of the place, the weight of secrets—de Rosnay weaves an intrigue of thrilling suspense to explore the threats hanging over a precious asset: our privacy.
Fiction | Suspense | Thriller [St. Martin's Press, On Sale: February 23, 2021, Hardcover / e-Book, ISBN: 9781250272553 / eISBN: 9781250272904]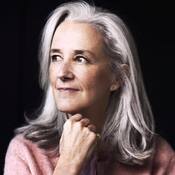 TATIANA DE ROSNAY was born in the suburbs of Paris and is of English, French and Russian descent. She is the author of nine French novels. She also writes for French ELLE, and is a literary critic for Psychologies magazine. Tatiana de Rosnay is married and has two children.
***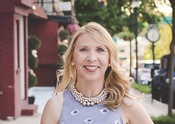 Jennifer Vido is best known for her nationally syndicated Jen's Jewels author interview column. A savvy book blogger she dishes the scoop on the latest happenings in the publishing business. As a national spokesperson for the Arthritis Foundation, she has been featured by Lifetime Television, Redbook, Health Monitor, The New York Times, The Baltimore Sun, Healthguru.com, and Arthritis Today. She is the author of the Piper O'Donnell Mystery series. Currently, she lives in the Baltimore area with her husband and two sons.
No comments posted.