Danielle Dresser | Gratitude in 2020 + LSA Giveaway!

November 16, 2020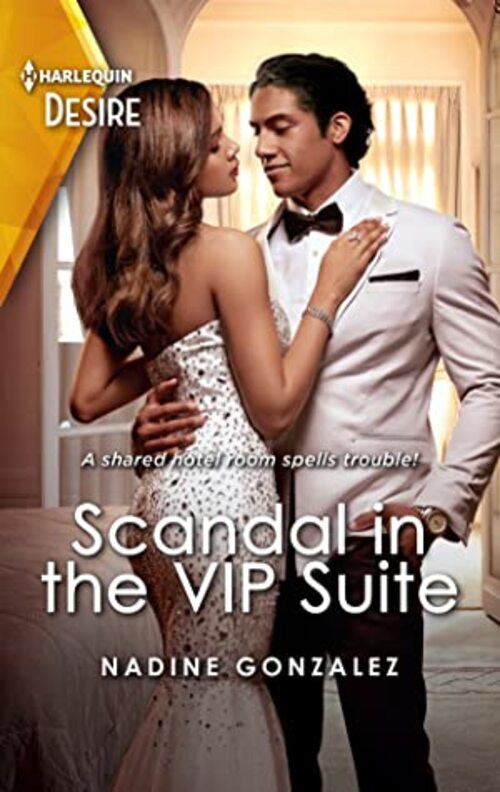 Scandal in the VIP Suite
Nadine Gonzalez
AVAILABLE
Miami Famous #1

January 2021
On Sale: January 12, 2021
Featuring: Nina Taylor; Julian Knight
224 pages
ISBN: 1335232680
EAN: 9781335232687
Kindle: B08D6RLGVL
Mass Market Paperback / e-Book
Add to Wish List
Add to review list

Also by Nadine Gonzalez:
Scandal in the VIP Suite, January 2021
Add to review list
Unconditionally Mine, July 2018

2020 has been a YEAR. I know I don't have to go on and on about the trials and tribulations associated with it, but with the US Thanksgiving holiday next week, I decided to practice gratitude and think about the things I'm grateful for… some of these are silly, some are serious, and some are, of course, books.
Keurig K-Cafe Coffee, Latte, and Cappuccino Maker
This was one of our early pandemic purchases and it has made my life so much better. I'm not saying I stopped going to Starbucks, but having the ability to make delicious lattes at home with just a few pushes of a button has changed my life--and probably the lives of the two people I live with, who know I must be caffeinated to be remotely pleasant.
Harlequin Desire Category Romances
2020 will be the year of desire for me… Harlequin Desire, that is. Between the recent cover style revamp and the current crop of authors writing for this line, Harlequin Desire romance novels have saved my life this year. When things began in March, I was in a huge reading slump, and the comfort I found in reading about outrageously beautiful and unfathomably wealthy people is undeniable. Plus, it was lovely to read about people moving around in totally normal ways--if totally normal means private jets and luxury sportscars--without worrying about a virus or politics. I'm grateful for these authors and their storytelling, which helped me make it through this year! Here a few of my favorite covers:
Trust Fund, Fiance by Naima Simone
Off Limits Attraction by Jayci Lee
Marriage by Arrangement by Sophia Singh Sasson
Scandal in the VIP Suite by Nadine Gonzalez
Fall Foliage
Maybe it's because we're home all the time, but this year, I enjoyed walking around outside and finding new things to look at. We're lucky to have a sizable yard and we've kept much of the landscaping as is since we moved in a few years ago. We've also added some new plants, invested in a new patio table with an umbrella, and spend as much time as possible outdoors. And while I love the Spring and watching everything bloom for the first time, this Fall has really knocked it out of the park with color. Chicagoland is about to be stuck in months of dreary, cold weather, so we are making the most of these last few days of natural warmth.
Virtual Bookish Events
The greatest silver lining of social distancing has been the ability to see my favorite authors from my own home. There have been so many amazing author events online and it has been a joy to visit with authors and fellow readers on a relatively regular basis. Among the highlights--Date Night with Alyssa Cole, hosted by Loyalty Books; a wonderful romance panel put on by the Milwaukee Public Library earlier this year; and all of the panels and chats that Love's Sweet Arrow has broadcast through their YouTube Channel (you may or may not see me quite a bit there, tee hee). I am most grateful, however, to have a monthly "night out" with two of my #romancelandia gal pals, authors Angelina M. Lopez and Melonie Johnson. The Boozy Book Broads is a true highlight, and I love being able to check in with such amazing friends and authors. Every 3rd Friday of the month, we sit down, share a drink or two, and a ton of laughs while talking about our favorite things.
For more info, a free ticket (for a reminder), and book info, head to LSA's EventBrite page to get the details about the next BBB event on Friday, November 20 at 7pm CT/8pm ET with Jackie Lau!
P.S. Want to know what's happening day-to-day in Romancelandia? Check out romance superfan Linda's Google Calendar, which has all the events listed!
Family, Friends, & Fun
While my family and I have been doing our best to stay at home as much as possible, we have safely opened our "bubble" to include our parents and a few close friends. Being a homebody and keeping to myself isn't a challenge for me (fellow introverts… assemble!), but I am grateful for the friends and family we've been able to chat with via zoom or through socially-distanced visits. I've become great friends with people I only know via the internet, and the relationships I rely on every day have become all the more valuable.
***
What are you grateful for this year? Leave a comment below and a lucky winner will receive an Old School Romance Starter Kit from Love's Sweet Arrow! US only--good luck!
***
Fresh Fiction Editorial Manager Danielle Dresser is an aspiring author, an avid reader, lackluster-yet-mighty crafter, and accomplished TV binge-watcher. Once upon a time, she was a publisher publicist and continues to cultivate her love of books and reading by chatting with the best authors in the business. She lives in Chicagoland with her very own romance hero husband, darling daughter, and two tempestuous cats. Follow her on Twitter and Instagram, @dj_dresser.
Comments
21 comments posted.
Re: Danielle Dresser | Gratitude in 2020 + LSA Giveaway!

I'm grateful for the little things. I'm grateful for my
family and their health. I'm grateful for the mail because
its the only time I've left the house since I'm
immunocompromised. I'm grateful for my dogs.
(Meredith Winn 2:03am November 16)
my family's health
(Martin Bodnar 8:08am November 16)
Your pictures are amazing,,and I love a good cup of coffee
too as well as a latte too,i need one of those machines
(Vickie Couturier 12:44pm November 16)
Grateful for family
(Xia Lee 1:19pm November 16)
Grateful for family
(Leland Lee 1:21pm November 16)
I am grateful that I have family that are with me, and that no one has gotten sick.
(Cynthia St. Germain 1:44pm November 16)
I'm grateful for my health.
(Judy Gregory 2:12pm November 16)
Thanks for all of your comments, so far! I love that we all
have things to be grateful for this year and can share them.
Happy Thanksgiving (a little early) to those who celebrate!
(Danielle Dresser 2:58pm November 16)
I am grateful for the people at my part time job. They re
wonderful.
(Jenne Turner 3:03pm November 16)
I am grateful for modern technology that makes possible
video chats with my grandson! All these months of
separation would have been difficult without the ability to
see my little guy growing. He was able to write his name
for me yesterday all by himself!I
(Lisa Sabatini 6:32pm November 16)
I am grateful for my family, my health and the ability to continue to work to help my
patients.
(LeAnn Abernathy 6:49pm November 16)
Grateful that everyone in my family is still healthy.
(Melanie Rosen 9:52pm November 16)
I am grateful for my kids. Plus remembering past turkey
adventures and how mom always dropped the turkey getting it
out of the oven. Eventually, turkey "forks" were creatted to
lift the bird from the pan. I remember the cat liked to jump
in the pan and lick gravy from his feet, one paw at a time.
(Alyson Widen 11:49pm November 16)
I am grateful for lots of extra time with my daughter.
(Jessica Whitacre 10:58am November 17)
I'm grateful that 2020 is almost over, that my family has so
far remained well and that I can escape some realities into
reading romantic fiction.
(Diane Sallans 5:04pm November 17)
I'm grateful that none of my family or friends have had any seriously negative
health or economic effects from COVID.
(Tracy Urschler 9:55pm November 17)
Love the pics... I am always grateful for my family and
their support... the love my pets give me, and all of the
wonderful reads out there for us readers to enjoy! Happy
Holidays!
(Colleen Conklin 7:07pm November 19)
I'm grateful for my brother. He has always been there for me
when nobody else was around. Without him, I might not be here
today.
(Damon Lopez 1:09pm November 20)
I'm grateful for my cat. She makes me laugh every day.
(Jana B 11:26pm November 20)
I am so grateful for my family and my morning walks with
the dog.
(Pam Howell 8:25am Sunday)
I am grateful to be enjoying the day watching Hallmark Christmas movies!
(LeAnn Abernathy 11:11am Sunday)
Registered users may leave comments.
Log in or register now!