Hey Fresh Fiction readers! I'm so happy to be here participating in the title challenge for my new release, FEEL THE FIRE. This is book 3 in my Hotshots series about smoke jumpers and wildfire fighters, but it also stands alone well. We met Tucker briefly in book 2, HIGH HEAT, and you'll see small easter eggs from the couples of books 1 and 2 in FEEL THE FIRE. In FEEL THE FIRE, I wanted to look at some of the people behind the scenes in Wildfire Fighting--the people calling the shots, arranging logistics, and deciding how best to approach a fire season. This year Oregon has been in the news with a very active and heartbreaking fire season that claimed over a million acres. While FEEL THE FIRE includes a number of the realities of fighting wildfires, it centers around the reunion romance of two childhood sweethearts meeting again as adults and coworkers. There's lots of family and feels and sexy tension!
F is for First Kisses
E is for Eating, shared meals and long talks
E is for Each moment counts
L is for Longing
*
T is for Trust, both past and present
H is for Home, the places and people that shape us
E is for Eager to Get Him Alone
*
F is for Family, both blood and the ones we create
I is for I love you, the only three words that matter
R is for Risks, both physical and emotional
E is for Every road leads to each other
*
Thank you for having me today!
Hotshots #3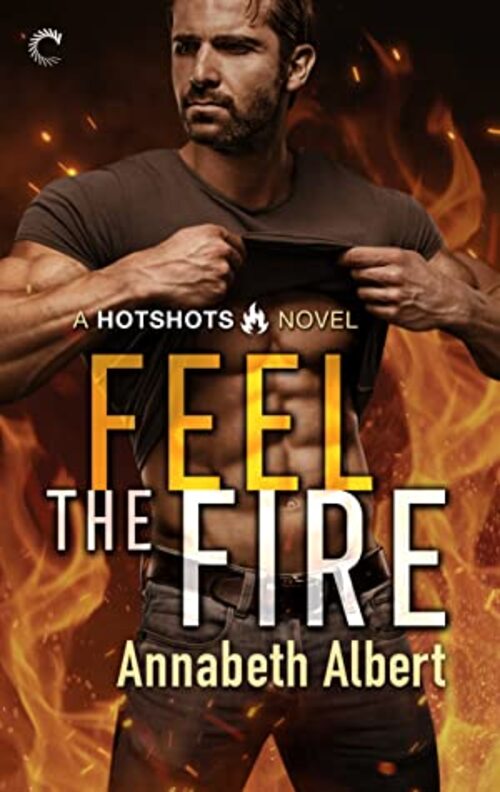 The third installment of Annabeth Albert's Hotshots series--the emotions and intensity of Chicago Fire with the raw, natural elements of Man vs. Wild.
When their career paths bring two high school sweethearts together again, the forest isn't the only thing ablaze. . .
Fire behavior specialist Luis Riviera goes where his job takes him. But when he's assigned to an arson investigation in Central Oregon--the place he left his broken heart twenty years ago--he's afraid of being burned all over again.
Tucker Ryland had planned to join his first love, Luis, in LA after high school graduation, but life got in the way. Now a fire management expert and a divorced father of teen twins, Tucker's thrown for a loop when he finds himself working side by side with his Luis, now all grown up and more intriguing than ever.
Though consumed by a grueling fire season and family responsibilities, the two men discover their bond has never truly broken. Tentative kisses turn to passionate nights. But smoking sheets aside, old hurts and new truths stand in the way of this time being the start of forever.
Danger lurks everywhere for Central Oregon's fire crews, but the biggest risk of all might be losing their hearts. Don't miss the Hotshots series from Annabeth Albert: High Heat, Burn Zone and Feel the Fire.
Romance Contemporary | Romance LGBTQ [Carina Press, On Sale: October 26, 2020, e-Book, ISBN: 9781335459527 / eISBN: 9781488057076]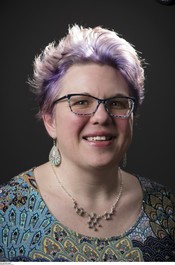 Annabeth Albert grew up sneaking romance novels under the bed covers. Now, she devours all subgenres of romance out in the open—no flashlights required! When she's not adding to her keeper shelf, she's a multi-published Pacific Northwest romance writer. She has penned many critically acclaimed and fan-favorite LGBTQ romance series.
Emotionally complex, sexy, and funny stories are her favorites both to read and to write. Annabeth loves finding happy endings for a variety of pairings and particularly loves uncovering unique main characters. In her personal life, she works a rewarding day job and wrangles two active children. She's a compulsive knitter, late night reader, obsessive gamer, and happy bi-pride flag waver.
1 comment posted.