Reading has always been my favorite pastime, but since Covid-19, I've increased the number of books I read every week. As a result, I've discovered several new (to me) authors with stories I can't get enough of, and I'm on the hunt for more.
Share what you look for in a good book and your favorite recent reads!
What do I look for in a great story? Excellent world-building with characters who are funny during the good times and even funnier when crap is hitting the fan are two of the top qualities I want. Genre isn't as important as a unique world and characters who are off-kilter. Give me those and I'll become a life-long fan.
Here are some of my latest finds!
The Amaranthine Saga by Forthright. If you love Anime and Japanese mythology this author and series is for you! The first book in the Amaranthine Saga, Tsumiko and the Enslaved Fox, hooked me for life! Every story in the series builds on the rich world Forthright has created with returning characters I can't wait to see again. :-)
The Case Files of Henri Davenforth by Honor Raconteur. This is a mystery series set on another world that parallels Earth in many ways. Magic is like any talent, and you have to have a university degree in it to get a good job. This new world is about 100 years behind Earth in their level of technology, so when a female FBI agent is transported from modern day Earth by a rogue magician, she feels like a fish out of water in a lot of ways. Not the least of which is her preference for wearing pants instead of dresses and a gun on her hip. The first book in the series, Magic and the Shinigami Detective, is a delightful departure from the mundane mystery novel.
Demigods of San Francisco by K. F. Breen. A paranormal romance set on an Earth where the Greek gods fathered demigods who now rule most of the planet. The series follows a young woman and her two wards who run afoul of a demigod who's determined to overthrow his father. This series has some of the funniest dialogue I've ever read, so if you're looking for some snark, this is a gold mine. :-) Start with Sin & Chocolate. There isn't a lot of sex in the first book, but the rest of the series is smoking hot!
Please share your favorite reads and new-to-me authors!
***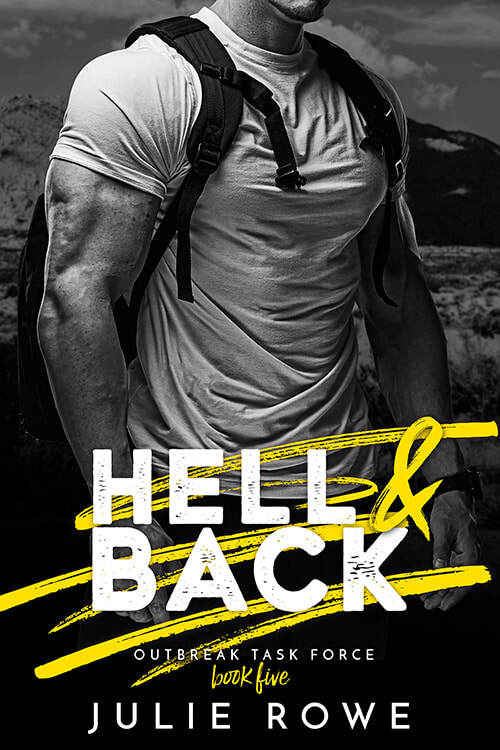 Racing to lock down the CDC's deadly virus samples from terrorists, ex-Special Forces medic Henry Lee partners with Ruby Toth on the Outbreak Task Force. But the terrorists always seem one step ahead. As they work side by side, Henry's taken with how Ruby accepts and respects him, instead of pitying him for all he lost overseas, including his leg. Ruby's hiding something, though, and Henry fears she's been leaking sensitive information.
Terrorists have kidnapped her brother, and now microbiologist Ruby Toth faces a horrible choice. If she doesn't give them a vial of Small Pox as ransom, her brother will die. She knows her prickly—yet very hot—boss, Henry, could provide the help she needs. But she joined the CDC to root out insiders plotting to unleash a bio-engineered pandemic, and she can't trust anyone. Not even Henry.
Romance Suspense [Entangled Amara, On Sale: September 21, 2020, e-Book, ISBN: 9781649370532 / eISBN: 9781649370532]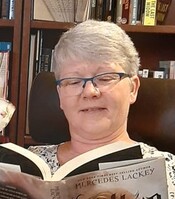 Julie Rowe's first career as a medical lab technologist in Canada took her to the North West Territories and northern Alberta, where she still resides. She loves to include medical details in her romance novels, but admits she'll never be able to write about all her medical experiences because, "Fiction has to be believable". Julie writes romantic suspense and romantic military thrillers.
No comments posted.