Welcome to Fresh Fiction, Janna! Please tell us about yourself and your latest historical romance, WILD, WILD RAKE.
Thank you so much for having me here today! This is a real honor. I write historical romances set in the Regency period for St. Martin's Press. My current series is the Cavensham Heiresses. I adore Fresh Fiction and your website is a go-to for me to find the latest about my favorite authors and their romances.
This is the 6th book in your beloved Cavensham Heiresses series. What's your favorite thing about writing this long-running series?
I adore this family so much. They have problems with each other, as all families do. However, they always stand together when any member of the family needs support. Their love for one another is endearing and rich.
Lady Avalon Warwyck is recently widowed after a loveless marriage and is thrilled to have some independence to raise her son how she sees fit and concentrate on her work – helping fallen women start their own businesses. Tell us more about how the character of Avalon developed for you.
Avalon was first introduced in the Cavensham Heiresses #5, ROGUE MOST WANTED. She was not a sympathetic character. But as with Lord Paul Barstowe from THE BAD LUCK BRIDE who became the Duke of Southart in THE GOOD, THE BAD, AND THE DUKE, I knew she could be redeemed in the readers' eyes if they understood why she acted the way she did. One of Avalon's biggest strengths is her ability to see Mary Bolen, Avalon's first husband's longtime lover, not as a rival but as an ally. It's a different take on this subject matter, and I think it shows Avalon's depth. She can see beyond outward appearances and knows what is in others' hearts. It's only with Mr. Devan Farris that she has a little trouble looking inside and seeing his intentions, but she falls in love with him anyway.
Devan Harris is tasked with keeping tabs on Avalon and her son because her son's guardian is worried about Avalon's spending. Even though he's supposed to be suspicious of her, Devan is completely beguiled with her and her tenacious ways. What are your favorite things about Devan? And his most frustrating traits?
Well, Devan. . . is something else. Did you ever have someone with a crush on you in grade school, and they showed their regard by teasing you unmercifully? That's Devan in some ways, but he teases Avalon to get her to let down her defenses. As they become better acquainted, Devan still teases, but does it in such a romantic way, Avalon can't help but fall for him and even comes to appreciate her nickname, Lady Warlock. One of my favorite parts in the book is when Avalon is scared to go through with marrying Devan. He gives her space but tells her that if she trusts him, he'll help her see what a good marriage is. He promises her that when she's the most vulnerable, he'll help carry the weight for both of them. That to me is a true partnership.
Frustrating thing about Devan? He sometimes - just saying - may take his teasing too far. But he always makes it right with Avalon. But don't worry about her. She gives as good as she takes.
The subplot of Avalon's charity work to help fallen women start their own businesses was really inspiring! What sort of research did you do into how something like this would operate during this time period?
I have a treasure trove of history books about women, property, and sex in the Georgian and Regency eras. One book had a story about a prostitute about to give birth being wheeled from one parish to another so the first parish wouldn't be responsible for the costs of raising the child. Back then under England's poor laws, whatever parish an abandoned baby was born in, they were responsible for the child's welfare until an appropriate apprenticeship could be found for the child.
From there, I added the element of charitable work since it was a perfect fit with Avalon's giving nature and complicated past.
Anyone who follows you on social media knows you have a beloved pug! Can you tell us more about him? And share a recent photo or two?
I'd be delighted. His name is Mad Max, and he's a rescue pug. We've had him for about three years. Neither my husband nor my son thought he was a pug because he's so big and muscular which is not a typical pug physique. So, we did a DNA test on him. Yes, they have those for dogs, too. Turns out #MadMax is pure pug. My husband loves to say he's a bug not a pug. But to me, he's just handsome.
He really would love to be a cover model for a romance book. Here are some of his "stock" photos! The one by the Christmas tree is Max with my son's pug, Theo. As you can tell, my whole family loves pugs.
We love asking authors for book recommendations! What have you read recently that you loved?
Alyssa Cole's the Reluctant Royals series. It's so amazing that this series reminds me of what Harry and Meaghan are going through right now. It's as if Alyssa predicted it. She has always been a favorite historical romance author for me, and her contemporary romances are just as fantastic. Farrah Rochon's The Holmes Brothers series really pulls my heartstrings. These are my favorite latest contemporary authors.
For historical romance, anything by Christi Caldwell. She has a way of putting her characters through the wringer to such an extent you do not see a way out of it. But somehow, she pulls them through. One of her latest releases, Five Days with a Duke, I adored.
What can readers expect from you next?
I'm finishing up my first story in a new three-book series for St. Martin's Press. I love the characters, and I think my readers will too. I just finished a novella, and I'm getting ready to start the next book in the new series.
Rapid Fire Random Questions
Dragons or unicorns: Unicorns! They're the national animal of Scotland where all things are magical.
Five people you'd invite to your book club (dead, alive, fictional, etc.!): Jane Austen (obviously), Lord Byron (bad boy and because of Woodsworth), Jeremy Bentham, the philosopher (because of his views on women's rights in marriage,) William Woodsworth since Byron referred to him as "Turdsworth," (anyone who has read my books knows I adore to write confrontation scenes at dinner,) and of course, Mary Wollstonecraft.
Some of your auto-buy authors: These are just SOME of them: Eloisa James, Lisa Kleypas, Tessa Dare, Lorraine Heath, Cathy Maxwell, Sabrina Jeffries, Christi Caldwell, Anna Campbell, Lenora Bell, Kerrigan Byrne, Elizabeth Hoyt, and so many others. There are just too many to name!
Favorite flower: Iris The colors and the smell stop me in my tracks every time I see them. They only bloom for such a short period of time. I think that's what makes them so special.
Earliest celebrity crush: David Cassidy-yes, now you know I was a huge fan of the Partridge Family.
Random interesting fact you like to tell people: I never like to set a story in the year of 1816-1817 if I can help it. That's when the Mt. Tambora volcano in Indonesia erupted. Because of wind currents, ash covered most of the northern hemisphere for over a year. It was a climate catastrophe. The sun didn't shine for a YEAR. Crops and livestock were lost and the devastation from the global cooling lasted for years. Not a very fun setting for a romance novel.
Hobbies you have (aside from reading and writing): hiking, travel, finding new restaurants, attending plays, finding new single malt whiskys to try
Dream vacation: Anyplace in the UK. What would make it a dream is being able to stay for a month.
Sweet or salty snacks: Salt all the way
--
Will you be in Chicagoland this Saturday, February 29? Fresh Fiction's Editorial Manager Danielle Dresser will be chatting with JANNA MACGREGOR in person at Love's Sweet Arrow, an independent bookstore devote to romance. Hope to see you there! More info can be found here: https://lovessweetarrow.indielite.org/event/janna-macgregor-loves-sweet-arrow
--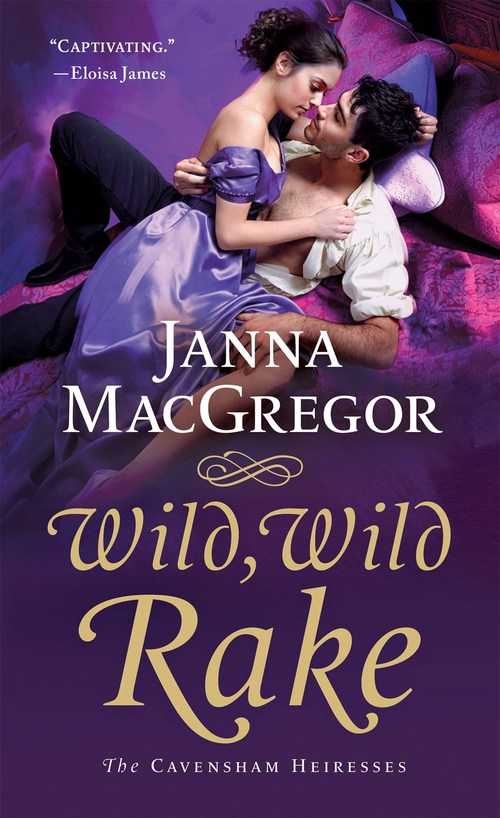 Wild, Wild Rake, the next sweeping, emotional, witty, and sharp romance in the Cavensham Heiresses series from beloved author Janna MacGregor.
Her first marriage was an epic fail.
Lady Avalon Warwyk never did love her husband. Arrogant, selfish, and cruel, it's a blessing when she's widowed and left to raise her son all by herself. Finally, Avalon can live freely and do the work she loves: helping fallen women become businesswomen. She's lived these past ten years with no desire to remarry—that is, until Mr. Devan Farris comes to town.
Can he convince her to take another chance at happily ever after?
Devan Farris—charming vicar, reputed rake, and the brother of Avalon's son's guardian—is reluctantly sent to town to keep tabs on Avalon and her son. Devan wishes he didn't have to meddle in her affairs; he's not one to trod on a woman's independent nature and keen sense of convictions. But she'll have nothing to do with a vicar with a wild reputation—even though he's never given his heart and body to another. If only he could find a way to show Avalon who he really is on the inside—a good, true soul looking for its other half. But how can prove that he wants to love and care for her. . .until death do they part?
Romance Historical [St. Martin's Paperbacks, On Sale: February 25, 2020, Mass Market Paperback / e-Book, ISBN: 9781250296016 / eISBN: 9781250296023]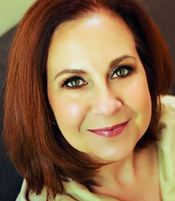 Janna MacGregor was born and raised in the bootheel of Missouri. She credits her darling mom for introducing her to the happily-ever-after world of romance novels. Janna writes stories where compelling and powerful heroines meet and fall in love with their equally matched heroes. She is the mother of triplets and lives in Kansas City with her very own dashing rogue, and two smug, but not surprisingly, perfect pugs. She loves to hear from readers.
No comments posted.