Instead of trying to find your perfect match in a dating app, we bring you the "Author-ReaderMatch" where we introduce you to authors as a reader you may fall in love with. It's our great pleasure to present Melanie Munton!
Writes:
I'm bipolar with my contemporary sub-genres. Going back and forth between comedy and suspense, I like to mix it up between laughter and danger and sweet and intense. Lace & Lies, the first book in my new Brooklyn Brothers series, is ALL sexy thrills and lusty vibes with some witty sweetness thrown around here and there. But mostly, it's urgent passion and those primal, desperate feels we all love to read about.
About:
Sarcastic, quirky lush—er, "wino"—who also identifies as a shut-in. Enjoys watching dry, offbeat comedies from the 80s and 90s and is shamelessly addicted to filthy romances. Unapologetic about my obsession with both Doritos and a great male derriere. Seeking readers who appreciate happily ever afters and cozying up with their favorite possessive book boyfriends.
What I'm looking for in my ideal reader match:
You have a thing for a protective alpha male with a few scars
You admire a sassy, ambitious heroine with a love for fashion
You can appreciate the electricity of a Brooklyn/Manhattan setting (and a snowy landscape or two)
You adore the eccentric, hilarious dynamics of a big Italian family
You can sink your teeth into conversations in darkened alcoves and sexual encounters on abandoned stairwells
You love a story with building suspense and a hint of danger
You have an addiction to stubborn, swoon-worthy couples who brave bullets and bad guys to save each other
What to expect if we're compatible:
An unlimited supply of love in the forms of heart-pounding suspense, panty-melting dialogue, and laugh-out-loud comedies
Awkward selfies on my Instagram—but adorable ones of my 1-year-old daughter
A monthly newsletter with all kinds of goodies like exclusive excerpts and teasers, as well as some subscriber-only giveaways
An author who lives and breathes to satisfy your romantic needs…on paper, anyway ;)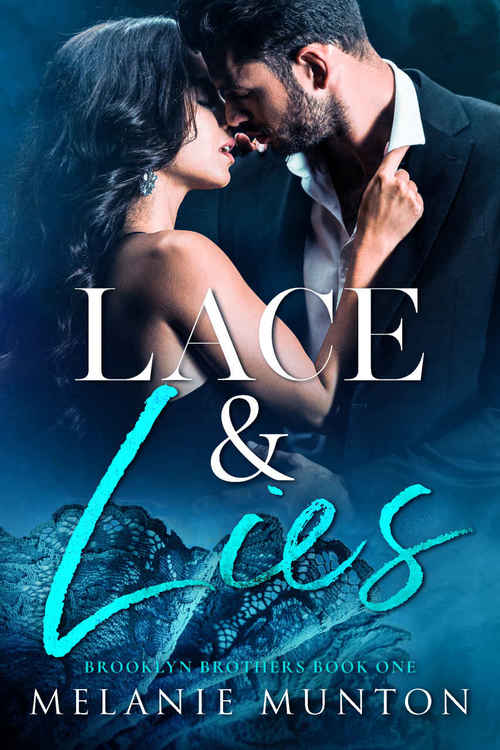 We are the Rossettis.
The exiled "sixth family" of the New York mafia. We're the good guys.
People don't fear us…much. They respect us.
The five of us? We're the Brooklyn Brothers.
And we protect what's ours.
Jasmine Kingston should run from me. I mean, she should literally pick up her dress, toss away her heels, and haul ass in the complete opposite direction. Because for the last few months that she's been in New York and taking the fashion world by storm, I've been watching her. From my ivory tower, from the shadows. Wherever she's been, I've been only feet away, and she hasn't even realized it.
Until now.
I can't stay away and watch one more man take his shot with her. She needs to know what she's doing to me. Especially since things are heating up with my family's enemies. I just pray those enemies don't discover my only weakness.
Maybe it was the wrong way to go. Maybe I should never have touched her. Never treated myself to her addictive taste. But I can't alleviate this obsession I have with her any more than I can put a bullet between my own eyes.
She's mine to protect now.
I'll burn my entire fortune to the ground and take ten of those bullets before I let anything happen to her.
I just hope she doesn't find out what I've done.
Romance [Author Self-Published, On Sale: January 21, 2020, e-Book, ISBN: 2940163394845 / eISBN: 9780463118276]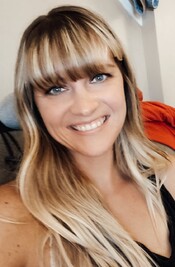 Melanie grew up in a small town in rural Missouri. After marrying her husband, she decided she wanted to try coastal life because why not? A few months later, they moved to North Carolina where she discovered her passion for writing, and they never looked back. They are now enjoying life with their beautiful daughter in Savannah, GA and loving every minute with their little Georgia peach.
Melanie's other passion is traveling and seeing the world. With anthropology degrees under their belts, she and her husband have made it their goal in life to see as many archaeological sites around the world as possible. She has a horrible food addiction to pasta and candy (not together…ew). And she gets sad when her wine rack is empty.
At the end of the day, she is a true romantic at heart. She loves writing the cheesy and corny of romantic comedies, and the sassy and sexy of suspense. She aims to make her readers swoon, laugh out loud, maybe sweat a little, and above all, fall in love.
No comments posted.