My current release, Colton 911: Family Under Fire, is a Christmas romantic suspense story. And who doesn't enjoy a little romance in their lives at Christmas? With that in mind, wanted to share my top 5 romantic Christmas films with you.
Bridget Jones's Diary
Bridget Jones is an average woman struggling against her age, her weight, her job, her lack of a man, and her many imperfections. As a New Year's Resolution, Bridget decides to take control of her life, starting by keeping a diary in which she will always tell the complete truth. The fireworks begin when her charming though disreputable boss takes an interest in the quirky Miss Jones. Thrown into the mix are Bridget's band of slightly eccentric friends and a rather disagreeable acquaintance who Bridget cannot seem to stop running into or help finding quietly attractive.
Love, Actually
Love, Actually is often named as one of the best Christmas movies and, as its name suggests, it's also one of the most romantic. The movie is a series of vignettes about several different people that seemingly have no connection to one another, although by the end the connections are finally all present and accounted for. There's a fair amount of subtle satire and a generous portion of irony; the characters are quite human and often don't do the right thing. Not everyone ends up getting what they want, but then again that's love, er, actually.
It's A Wonderful Life
Up in heaven, a chorus of prayers for help are heard coming from the small town of Bedford Falls. So a despairing man named George Bailey is prevented from committing suicide by the intervention of a funny little old fellow named Clarence Oddbody, "Angel, Second-Class". The angel shows him what others' lives would have been like, if, as he wished, he had never been born. George has an epiphany, cries, "I want to live again!" and is restored to his family and friends who toast him as "the richest man in town". And a tinkling bell on the Baileys' Christmas tree tells George that Clarence's successful mission has won him his wings...
White Christmas
Having left the Army following W.W.II, Bob Wallace and Phil Davis team up to become a top song-and-dance act. Davis plays matchmaker and introduces Wallace to a pair of beautiful sisters (Betty and Judy) who also have a song-and-dance act. When Betty and Judy travel to a Vermont lodge to perform a Christmas show, Wallace and Davis follow, only to find their former commander, General Waverly, as the lodge owner. A series of romantic mix-ups ensue as the performers try to help the General. The theme of longing for snow at Christmas runs throughout. Bing even invites you to raise a glass and toast the festive season as a finale!
The Holiday
Two beautiful women, both find themselves at the end of failed relationships just before Christmas. Amanda decides to take a two-week vacation and surfs the internet. She meets Iris online, and they agree to swap their homes for the holidays. Amanda lives in Los Angles and Iris lives in the countryside of Surrey, England. Even though they now have a change of scenery and want no contact with men, they are both still depressed and lonely. But things are about to change when Iris' brother drops by Iris' house and meets Amanda. On the other side of the world, Iris meets Miles a film composer. Romance is in the air and sparks are about to fly.
Colton 911 #6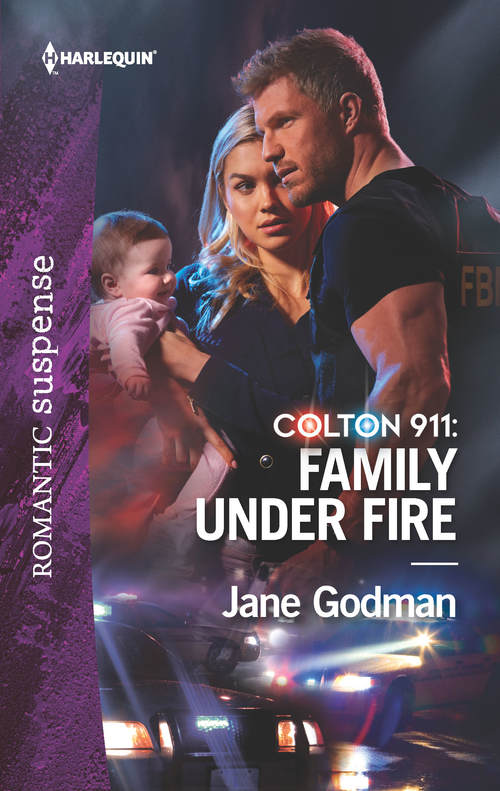 A once-in-a-lifetime reunion in danger!
FBI Agent Everett Colton never expected to see his ex-girlfriend, Alyssa Bartholomew, again. But when a suspicious tragedy reunites them-and makes them guardians of an orphaned baby girl, Everett must protect the child he's grown to love…and the woman he never forgot.
Romance Suspense [Harlequin, On Sale: December 3, 2019, Mass Market Paperback / e-Book, ISBN: 9781488041563 / eISBN: 9781488041563]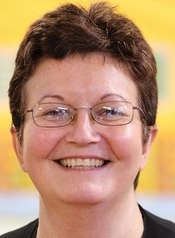 JANE GODMAN is a 2019 Romantic Novelists' Award and National Readers' Choice Award winner and double Daphne du Maurier Award finalist. She writes thrillers for Harlequin Romantic Suspense/Mills and Boon Heroes and also writes paranormal romance. She self publishes her historical and gothic stories.
Jane was born in Scotland and, throughout her childhood, lived in Germany, Wales, Malta, South Africa, and England. Although she still gets the urge to travel, these days she tends to head for a Spanish beach, or a European city that is steeped in history.
When she isn't reading or writing romance, Jane enjoys cooking, spending time with her family, and enjoying the antics of her dogs, Gravy and Vera.
2 comments posted.