As a romcom author, it goes without saying that there's a fair bit of romance in my stories – like my next book, How to Hack a Heartbreak, which is all about the highs and lows of searching for love on the internet. In the story, the main character, Melanie Strickland, sets her sights on one guy in particular, Alex Hernandez. But her burgeoning love affair with Alex isn't the only significant relationship in her life. Equally important (if not moreso) are the friendships Mel has with her three best girlfriends: Whitney, Dani, and Lia.
As I was writing How to Hack a Heartbreak, I wanted to convey the power of women and the importance of female friendships. Because let's face it, ladies: lovers often come and go, but your girlfriends will always be your true ride or dies.
The girl gang in this book was partially inspired by my own best friends, who've been there for me through practically every momentous life event – from my high school graduation to my wedding day, from my son's birth to my mother's death. Sometimes I think they know me better than I know myself, and frankly, I'm not sure I'd be where I am today without them.
Here are just a few of the many reasons why I can't live without my amazing BFFs.
They pump me up like no other.
My girlfriends are my biggest cheerleaders. Whenever I'm facing a challenge – no matter how big or small – they encourage me with rallying cries of support. Hustling to finish my manuscript before a deadline? "You got this, girl!" Unsure about my recent decision to cut bangs? "You are a beautiful queen!" Self-doubt doesn't stand a chance with these women by my side.
They call me out on my BS.
Just as they celebrate the best in me, they also point out the worst – in a gentle, compassionate way. When I'm making excuses for my shoddy behavior or overanalyzing myself into an anxiety spiral, they snap me out of it with some serious truth bombs. They're not being mean or disparaging; they simply want me to be the best version of myself I can be. And sometimes that means loving me enough to give me a good verbal kick in the pants.
They let me feel my feelings.
Sometimes, social norms require us to put on a smile, zip up our lips, and bottle up our true emotions. But with my girlfriends, I can be honest about how I feel. They listen without judgment and, when needed, offer words of support. Whether we're hanging out over cocktails or stealing time to chat on our Slack channel, our conversations are real, raw, and totally candid.
They help me when I'm in need.
Our relationship isn't all talk, though, because when push comes to shove, they roll their sleeves up and jump into action. We've helped each other recover from devastating breakups, prepare for the arrival of new babies, and put together confusing-as-hell IKEA furniture. And distance is never an issue for a friend in need; we've hopped on planes to travel across the state – or across the country – on a moment's notice.
They love me for who I am.
My best friends and I are different people, with our own unique quirks and divergent points of view. But we accept (and often celebrate) those differences and take each other as we are – the good parts and the not-so-good parts. Deep down, we share the same core values, and that's what has kept our friendship so tight for so many years.
Writing the story of Mel, Whitney, Lia, and Dani filled me with joy. Their complex, amazing friendship is the epitome of #squadgoals, and I hope you love this girl gang as much as I do.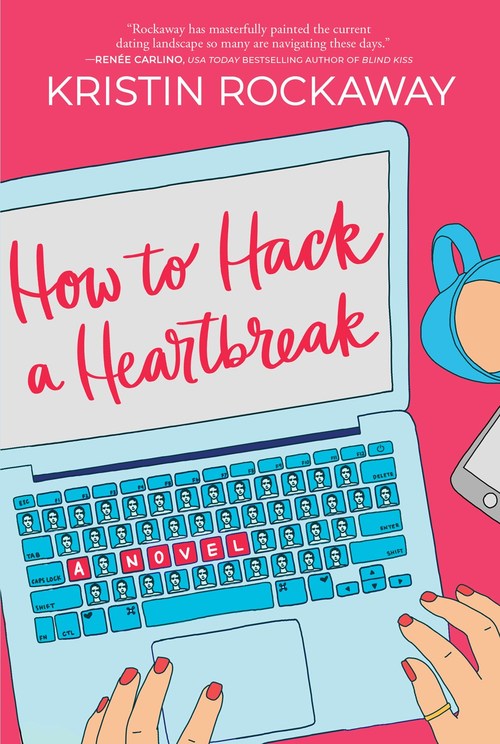 THE ASSISTANTS meets Doree Shafrir's STARTUP in this
snarky, fun, and incredibly timely novel about women in tech
and dating in NYC; a breezy read—with a conscience—for the
BuzzFeed generation.

Swipe right for love. Swipe
left for disaster.

By day, Mel Strickland is an
underemployed help-desk tech at a start-up incubator, Hatch,
where she helps entitled brogrammers—"Hatchlings"—who
can't even fix their own laptops but are apparently the
next wave of start-up geniuses. And by night, she goes on
bad dates with misbehaving dudes she's matched with on the
ubiquitous dating app Fluttr.

But after one dick pic
too many, Mel has had it. Using her brilliant coding skills,
she designs an app of her own, one that allows users to log
harrassers and abusers in the online dating space. It's
called JerkAlert, and it goes viral overnight.

Mel is
suddenly in way over her head. Worse still, her
almost-boyfriend, the dreamy Alex Hernandez—the only
non-douchey guy at Hatch—has no idea she's the brains
behind the app. Soon, Mel is faced with a terrible choice:
one that could destroy her career, love life and
friendships, or change her life forever.
Women's Fiction Contemporary | Romance Comedy [Graydon House, On Sale: July 30, 2019, Trade Size / e-Book, ISBN: 9781525834257 / eISBN: 9781488036613]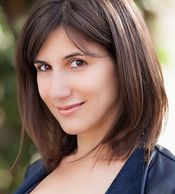 KRISTIN ROCKAWAY is a native New Yorker with an insatiable case of wanderlust. After working in the IT industry for far too many years, she traded the city for the surf and chased her dreams out to Southern California, where she spends her days happily writing stories instead of software.
When she's not writing, she enjoys spending time with her husband and son, and planning her next big vacation.
No comments posted.