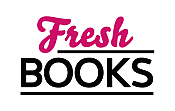 April showers us with great reads! Stay safe!
Exclusive Excerpt: Fool Me Once

September 20, 2017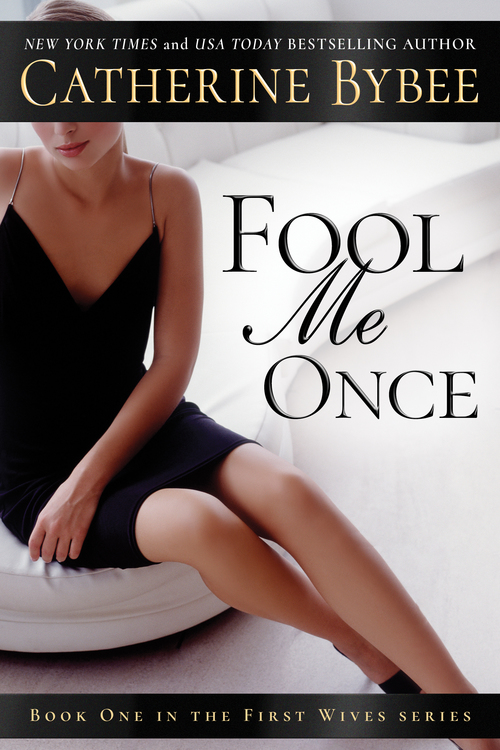 AVAILABLE
First Wives

September 2017
On Sale: September 19, 2017
Featuring: Reed Barlow; Lori Cumberland
348 pages
ISBN: 161218507X
EAN: 9781612185071
Kindle: B06WP9PSWV
Trade Size / e-Book
Add to Wish List

Also by Catherine Bybee:
Home to Me, July 2020
My Way To You, March 2020
Say It Again, October 2019
Faking Forever, March 2019

Ready for a sneak peek? Fool Me Once by Catherine Bybee
"You're American, right?"

The married and engaged party of four was from Sicily. All of them spoke English.

"Oh my God, Shannon, I almost forgot. We were supposed to meet those French guys on the main pool deck when we pulled out of port."

Shannon caught on quickly. "Oh, that's right." She put her arm through Trina's and turned her away from the Italians. "Lovely meeting you. I'm sure we'll see you again."

Lori held back to sign for the bar tab.

One of the Italians muttered something about the French before they took their drinks to another part of the lounge.

By now, the barkeep was elbow deep with orders. With tractor-beam eyes, she watched the man in hopes of gaining his attention.

"The death stare usually works faster." Lori felt her lips peeling back in a smile before pivoting her head toward the amused male voice.

She took him in from the ground up. Slacks, not jeans or shorts like many of the men milling about on deck. Trim waist that bloomed into thick shoulders covered by a pullover, three-button shirt. Arms that spent some time holding something other than a pen flexed under the short sleeves and made her wish he was sunbathing by the pool instead of standing at the bar. Strong jaw, freshly shaven, could only be described as chiseled, or maybe that was the faded scar that slid along his left cheek, a little more than an inch long. His eyes were dark with thick lashes most women would pay to have. His chestnut hair was a little long, and not as well cut as the rest of him. She thought, briefly, that his hair didn't fit. Then she shook off her odd thoughts and realized she was staring.

Lori forced herself to look away only to find the bartender on the other side helping out a gaggle of early twentysomethings wearing as little as possible.

"The key to the death stare is never letting your eyes wander away," Lori said, and when it appeared the bartender was turning around, she lifted her hand in the air.

He didn't see her.

"I messed you up, my apologies." He pushed in closer, their shoulders brushed against the other.

"I can have him put your drink on my room." The realization that he was hitting on her created a swirl of chaos inside her. Lori's job was to acclimate the First Wives into their new single life, not trying to get lucky on her weeklong cruise.

Lori turned to find him watching from a good five inches above her head. She liked them tall. "That would be rude of me, seeing as I don't even know your name."

He extended his hand, his palm warmed hers with a spark. "Mr. Single."

Lori hesitated and then laughed. "You were listening."

"Three beautiful women show up at the bar, and men watch."

Lori cocked her head. "There were four of us."

"Three beautiful and one captivating." He squeezed her palm before letting go.

Her cheeks warmed. "Are you a salesman, Mr. Single?"

"I can be."

She looked him up and down, made sure he knew she was sizing him up this time. "Personal trainer?"

"Every day but Sunday." He met her eyes with a full kilowatt of charm.

He was joking, but she liked the flirty banter. "What's wrong with working out on Sunday?"

"Nothing. I prefer to take my workouts outside of the gym on Sunday." He had a decent tan, so she assumed that meant the beach, or maybe a hiking trip. "What about you? Professional model?"

Lori rolled her eyes. "Really? Your lines were better a minute ago."

"You're right. You seem much too put together for such a flighty profession. Doctor?"

Lori played along, mainly to avoid him asking the next question and suggesting lawyer. Because for some strange reason, announcing she was a divorce attorney while on the cruise with three of her female clients didn't feel right. Besides, the less this stranger knew about her, the better. "You guessed it. Doctor."

"Of?" He didn't believe her.

"Anthropology."

He snickered.

"What, I could be. Especially in a bar on a cruise ship sailing the Mediterranean. Lots of great people to study here."

"That would make me an anthropologist in training, since watching people is my greatest strength."

The bartender walked by and Lori shouted out the need for her check.

"Body language is important when selling used cars."

His smile slid, but his eyes did that twinkle thing. He sized her up slowly. "I bet you're into yoga?"

"Only on Sunday," she said with a laugh.

"Why only Sunday?"

"Because the rest of the week I'm shimming up a pole and collecting one-dollar bills all night."

If she had to guess, the way he shifted his hips meant her comment made his mind go there.

"Now that I'd like to see."

The bartender handed her the bill and walked away. She wrote her room number and scribbled a signature.

"Next time you're in Vegas, let me know. I'll hook you up."

Mr. Single leaned back as their flirting came to a close. "A pole dancing stripper needs to work a lot of hours to afford a cruise like this."

"Nawh, she just needs a sugar daddy, now if you'll excuse me, my friends are waiting."

He turned as she walked away. "Until next time, Miss Single."

She lifted her hands. "I'm here all week."

"Lucky me."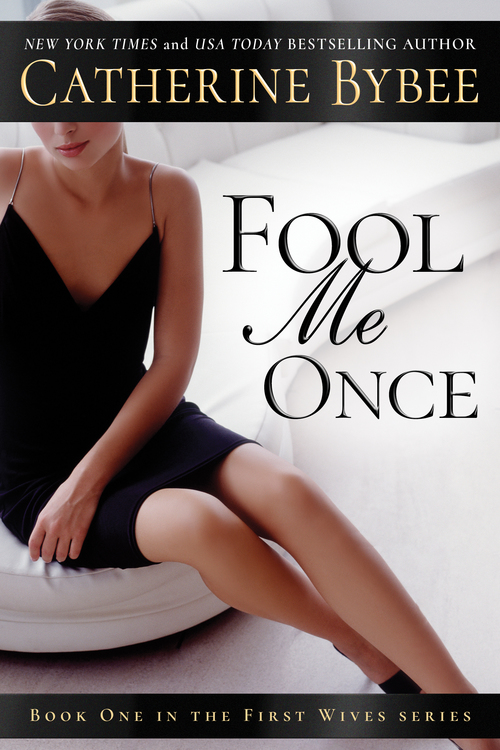 Cynical divorce attorney Lori Cumberland lives by one motto: Love is grand, but divorce is a hundred grand. With one failed marriage under her own personal belt, Lori had fallen hard and early—and it isn't something she plans on repeating. She's content focusing on the temporary marriages of her rich and famous clients. When she joins some of her recent divorcées on a celebratory cruise, her only vow is fun, sun, and new friends. But Lori finds herself tempted by a jury of one.
For Reed Barlow, falling into the world of private investigation was easy. He knows the law and knows how to avoid breaking it—all while doing his job. His rule to live by? No emotion, no involvement…until Lori. His charming smile and cocky attitude distracts Lori and lowers her guard, which is exactly what Reed desires.
But what appears as a one-time-only flirtation may be a plot orchestrated by Reed. As he's taking his investigation to a dangerous level, it's Lori who could end up in jeopardy. Reed has only one shot for Lori to grant him a second chance. But if he comes clean with her, he blows his cover. And that just might cost him the opportunity for an alliance of family…and of love.
Romance Contemporary [Montlake Romance, On Sale: September 19, 2017, Trade Size / Kindle, ISBN: 9781612185071 / ]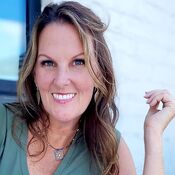 New York Times, Wall Street Journal, and USA Today bestselling author Catherine Bybee has written twenty-seven books that have collectively sold more than three million copies and have been translated into twelve languages. Raised in Washington State, Bybee moved to Southern California in hopes of becoming a movie star. After growing bored with waiting tables, she returned to school and became a registered nurse, spending most of her career in urban emergency rooms. She now writes full-time and has penned the Not Quite series, the Weekday Brides series, the Most Likely To series, and the First Wives series.
Comments
1 comment posted.
Re: Exclusive Excerpt: Fool Me Once

I love this except! Thanks for sharing. Must read!
(Kathleen Bylsma 12:53pm September 21, 2017)
Registered users may leave comments.
Log in or register now!