New and Inspired
Inspirational Fiction to Touch Your Heart
New and Inspired | Winnie Griggs Interviews Cheryl Pierson of Prairie Rose Publications
Winnie Griggs
February 6, 2015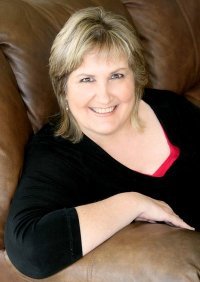 Hi! Winnie Griggs here, ready to bring you more on the Inspirational Romance front. This month I'm talking to Cheryl Pierson, the co-owner and Acquisitions Editor for Prairie Rose Publications. I asked her to give me a little history on her new Inspirational line and what offerings they have that readers can look forward to. Here's how she responded:
In August of 2013, Livia Reasoner and I opened our publishing house, Prairie Rose Publications. Our goal was to help women authors who wanted to write historical western romance (and other historical fiction) have a sympathetic publisher—a jumping-off place. Little did we know where that decision would lead us!
Along with several other imprints besides historical western fiction, we opened one in 2014 for inspirational fiction, Prayers and Promises. It seemed like the perfect name, because isn't that what many inspirational fiction stories are based on? Our characters' prayers, and the promises that God has given us? We felt this imprint was going to be one of our best ever.
SHATTERED VOWS by Linda LaRoque
SHATTERED VOWS

Can betrayal be forgiven and lead to redemption?

Since we didn't have this imprint when some of our earlier Prairie Rose Publications stories came to us and were published, we were able to also cross-reference and integrate those eligible stories into our Prayers and Promises imprint as well, though they bear the PRP logo. And we have some wonderful stories! To see all the Prayers and Promises offerings, visit our website.
ACROSS THE SWEET GRASS HILLS by Gail L. Jenner
ACROSS THE SWEET GRASS HILLS

Gail L. Jenner's story, ACROSS THE SWEET GRASS HILLS, was the first truly "inspirational" story we published. Here's a little about it:

This 2002 WILLA AWARD WINNER by Gail L. Jenner is the story of Liza Ralston, a young woman who leaves her settled existence to travel to Montana with her father—a decision she regrets. With her father severely wounded, the Pikuni tribe takes them in. But Liza wants nothing more than to return to St. Louis, despite her growing attraction for Red Eagle, a handsome young Indian warrior. Will Red Eagle and Liza find the love they've been waiting for? Beauty, treachery, and danger lie ACROSS THE SWEET GRASS HILLS.
CLAIMING HIS HEART by Tanya Hanson
CLAIMING HIS HEART

Not long afterward, Tanya Hanson had a story published called CLAIMING HIS HEART. I love this story because of the intricacies of the relationships of the characters, and Tanya manages to resolve everything perfectly! Take a look:

A handsome stranger who arrives in a peaceful California valley bearing a mysterious letter leaves Charmlee no choice but marriage to him. But Charmlee and Tulsa each have plans of their own. Is there a bigger dream for the future ahead that they can't see?
THE CALLING by Sara Barnard
| | |
| --- | --- |
| THE CALLING | THE CALLING is an inspirational tale by Sara Barnard about a young man who turns away from God and the woman he loves to follow the outlaw trail. But love holds true and Esau can't forget the past as God pushes him to face his sins and make things right again in a most unusual way! |
We're looking forward to a wonderful year ahead of us with many more inspirational offerings, both contemporary and historical, for our readers. Thank you for letting me tell our story today, Winnie!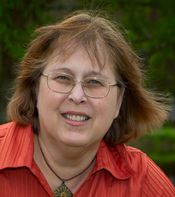 Winnie Griggs grew up in south Louisiana in an undeveloped area her friends thought of as the back of beyond. She and her two younger siblings spent many an hour exploring the overgrown land around her home, cutting jungle trails, building forts and frontier camps, and looking for pirate ships on the nearby bayou. Once she 'grew up' she found other outlets for dealing with all those wonderful, adventurous imaginary friends by filling notebooks with their stories.
Eventually she found her own Prince Charming, a rancher whose white steed takes the form of a tractor and whose kingdom is situated in a small rural community that she loves to call home, and together they've built their own storybook happily–ever–after that includes four now grown children, two of whom are twins.
Now a multi–published, award winning author, Winnie feels blessed to be able to share her stories with readers through her writings for Love Inspired Historical books.
Comments
11 comments posted.
Re: New and Inspired | Winnie Griggs Interviews Cheryl Pierson of Prairie Rose Publications

Your books sound interesting, and there are a couple that have
certainly peaked my interest!! Congratulations on your
company, and for coming here to let us know about it!! I will
certainly keep my eyes peeled for your books, and I'm sure it
will be picked up by a wide audience of women!!
(Peggy Roberson 11:41am February 7, 2015)
Your books sound good, especially the Prayers and Promises line! How awesome that you have begun to build this company; I wish you all the best for blessings and growth for your series!
(Jeanie Dannheim 12:35pm February 7, 2015)
Hi Peggy! Thanks so much for your very kind words and compliments. I was thrilled to be asked by Winnie to come and tell you about Prairie Rose Publications and our Prayers and Promises line. We've got some good books in the queue for 2015!
Cheryl
(Cheryl Pierson 9:07pm February 9, 2015)
Hi Jeanie, Livia and I started Prairie Rose Publications with a vision to help women in the publishing field and we have been very blessed with some good books, good friends, and a wonderful feeling of accomplishment in our short time in business--and we've got plenty more to look forward to. We are so blessed--it's been wonderful and I know it's only going to get better. Thanks for coming by!
(Cheryl Pierson 9:09pm February 9, 2015)
Hello Cheryl,
Great interview. I am sure Prayers and Promises is going to be a huge success. I look forward to adding a story or two of my own in the near future.
BJ Betts
(Barbara Betts 3:19pm February 10, 2015)
Barb, I can't wait. You know I always enjoy your tales and Prayers and Promises is going to have a great lineup this year, I think. I hope to add some of your stories there! Get to writin'! LOL
Cheryl
(Cheryl Pierson 3:28pm February 10, 2015)
Hi Winnie, thanks for sharing our stories! And Cheryl, it was such an honor
to "launch" Prayers and Promises with Claiming His Heart. Charmlee and
Tull's story found such a wonderful home with you. And I am definitely at
work with the second story! Xoxox
(Tanya Hanson 3:55pm February 10, 2015)
Tanya, I love Claiming His Heart. I can't wait to see what you come up with for the rest of the series!
Cheryl
(Cheryl Pierson 6:10pm February 10, 2015)
Wonderful interview, Cheryl and Winnie. I'm grateful that Prayers and
Promises took chance with my first inspirational. Hopefully there will be
more in the near future.
(Linda LaRoque 6:53pm February 10, 2015)
Linda, I really loved Shattered Vows. It's such a great story of love and loss and redemption...I was so glad you sent it to us!
Cheryl
(Cheryl Pierson 4:10pm February 11, 2015)
Hi Winnie, It's always good to see and read what you have going on!
jennydtipton at gmail dot com
(Jennifer Tipton 3:04pm February 14, 2015)
Registered users may leave comments.
Log in or register now!