DiAnn Mills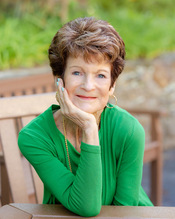 Expect an Adventure
News
March 5, 2013
DiAnn Mills | FBI Houston Citizens Academy

E-mail me when DiAnn Mills releases a new book.
Blogging at Fresh Fiction
DiAnn Mills | FBI Houston Citizens Academy
March 5, 2013
When I received the invitation from the FBI Houston Community Outreach Coordinator to participate in their Citizens Academy, all I could think about was Read More...
DiAnn Mills | Castle Meets Cold Case
March 28, 2012
I'm an avid fan of TV's Read More...
DiAnn Mills | Jalapeños, Scorpions, and Snakes
October 18, 2011
What do jalapeños, horses, scorpions, snakes, and a man and woman under a star-studded sky all have in common? Texas. West Texas. The Read More...
DiAnn Mills | Happily Ever After
June 18, 2011
I can't fathom writing a novel without weaving suspense and romance into the plot. The idea of two people falling in love while sharing Read More...
DiAnn Mills | Historical Romance vs the Princess Stories
January 10, 2011
I have a theory about historical romance. Think about my conclusions to see if you agree. When we were little girls, we loved pretending we Read More...
DIANN MILLS | Expect an Adventure
October 18, 2010
Writing is a tough profession. The competition in today's publishing world makes the strongest writers think twice about their commitment to excellence. But those Read More...
DiAnn Mills | Strong Women, Unlikely Roles
June 25, 2010
Women who accept nontraditional roles and succeed with dynamic outcomes are the heroines in my novels. These are Glock-totin' gals with southern charm who Read More...
Dear Reader
So You Want to be a Secret Service Agent?
Can you imagine a career in which you'd be trained to take a bullet for another person? To die if necessary? But what if you didn't like that person? What if your protectee didn't like you? Of course you'd be given all the tools and training—even the sunglasses.
In ATTRACTED TO FIRE, my hero and heroine, Meghan Connors and Ash Zinders, are Secret Service agents who have proven themselves as superior agents. They are both in line for the coveted position of joining the President of the United States' protective team, and the fire leaps into flame. So I wondered about their training and what they'd need to know to compete with other agents and stop the bad guys. What skills did a member of a protective detail need to have in their tool belt?
According to www.secretservice.gov, a recruit must master the following at the James J. Rowley Training Center. "In a single year, hundreds of training recruits undergo extensive training in firearms marksmanship, use-of-force/control tactics, emergency medical techniques, financial crimes detection, physical/site/event protection and water survival training. At the other end of the professional spectrum, scores of veteran law enforcement, executive/managerial, administrative and technical personnel are offered comprehensive curriculum of specialized and technology-based training courses throughout their careers."
That makes my daily workout look pitiful. Oh, but think about the knowledge an agent would possess and the feats he or she would be able to accomplish. Superheroes in the making!
The idea of becoming a Secret Service agent still sounds exciting and definitely challenging. But I think I'd rather live my adventure vicariously beneath the pages of Attracted to Fire.
DiAnn
* * *
I have written since I could hold a pencil and sound out the Words. My first stories were on Big Chief notebooks and always involved adventure and excitement - and cowboys. As the years rolled by, I wrote everything from poetry to books. I kept a diary into my teen years until I discovered my sister read it! When my four sons were little, I even composed a series of junior detective stories just for them, but I didn't take writing seriously until I felt God calling me to write for Him. Through the encouragement of my husband, I began to study the craft through how-to books and those written by my favorite authors.
Books:
The Survivor, March 2013
Paperback
The Chase, April 2012
Crime Scene: Houston
Paperback
Attracted to Fire, October 2011
Paperback
Under a Desert Sky, June 2011
Paperback
The Fire In Ember, January 2011
Paperback
Pursuit of Justice, October 2010
Call of Duty #3
Trade Size
A Woman Called Sage, May 2010
Paperback
Sworn To Protect, April 2010
Call Of Duty #2
Paperback
Breach Of Trust, March 2009
Call Of Duty #1
Trade Size
Texas Legacy Omnibus, August 2008
Paperback
Awaken My Heart, February 2008
Paperback
When the Nile Runs Red, September 2007
Paperback
Mackinac Island, April 2006
Paperback

Videos