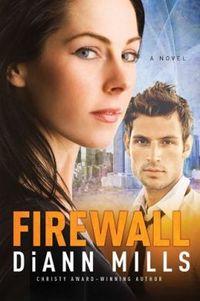 Purchase
FBI: Houston #1
Tyndale House Publishers
July 2014
On Sale: July 1, 2014
Featuring: Grayson Hall; Taryn Young
400 pages
ISBN: 1414389930
EAN: 9781414389936
Kindle: B00GWT8FA0
Paperback / e-Book
Add to Wish List

Romance Suspense | Inspirational Mystery
After a whirlwind romance, Taryn Young is preparing to board a plane at Houston International Airport, bound for a dream honeymoon, when a bomb decimates the terminal. Injured but still alive, she awakens to discover her husband is missing and they're both considered prime suspects in the attack. Further, the FBI is convinced her husband isn't who he appears to be.

Agent Grayson Hall's number-one priority is to catch those responsible for the day's act of terror. All evidence is pointing to Taryn and her new husband. But his instinct tells him her pleas of innocence are genuine. Is her naiveté just for show, or could she truly be another victim of a master scheme, possibly linked to the software she recently developed for her company?

With both their lives and reputations on the line, and the media outcry for justice increasing with each passing minute, Taryn and Grayson have no choice but to trust one another . . . and pray they can uncover the truth before they become two more casualties.
Videos

DiAnn Talks about Firewall
FBI: Houston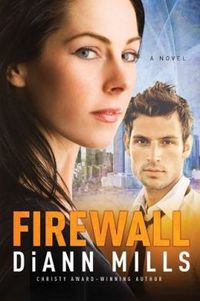 Firewall
#1.0
Amazon.com | BN.com | Apple Books | Kobo | Google Play

Deadlock
#3.0
Amazon.com | BN.com | Apple Books | Kobo | Google Play
Comments
27 comments posted.
Re: Firewall

Oh that is interesting and clever... not that I am a writer, but I will have to remember BRAINSTORM! Thanks for sharing! :)
(Colleen Conklin 2:30pm July 9, 2014)
I absolutely love this brief guide to creative writing and will pass it along to my would-be writer friends, DiAnn!
(Susan Coster 5:21pm July 9, 2014)
Loved reading all the information which is very insightful. Thanks for the tips. Firewall sounds like a great read.
(Linda Luinstra 7:45pm July 9, 2014)
What a great little article! I have struggled so much with my writing and have asked several of my writer friends (including those with many many published books) for tips, tricks, etc... but this is the first thing I have seen that actually makes sense to me. The only part that I have a problem with is the Research, I am good at doing research, I just don't have the resources to be able to do it. Sure I can look things up on the net but that isn't the same as visiting places and talking to real people and I can't take time from my job to do that nor do I have the money to travel. But I digress! Back to my point! I am thrilled with this article and will be saving it for future reference! Thanks so much!
(Karen Yawn 8:13pm July 9, 2014)
That is also good when writing reports for work and papers
for school. I do something along those lines when I do
school work and there are few changes to what I do when
doing work reports. It makes your process clear cut and
gives you the means to complete what you have to without
getting frustrated.

I am currently reading one of your books and find it very
much follows what you have here. I am enjoying it
immensely. Thank you.
(Tina Ullrich 9:57pm July 9, 2014)
I like your BRAINSTORM techniques!
(Janie McGaugh 10:05pm July 9, 2014)
Great post DiAnn! It would be wonderful if every author
followed these steps! (Too bad they don't teach this enough in
school. :-) )
(Glenda Martillotti 11:35pm July 9, 2014)
I am impressed you could use BRAINSTORM for an acronym!
Sounds like a nifty way to get past the problem.
(G. Bisbjerg 11:37pm July 9, 2014)
I have not read your books, however knowing what steps you put together along with a great storyline and the characters that tell the story, makes me want to dig into Brainstorm....now! Thank you
(C Culp 6:09am July 10, 2014)
Interesting approach--thanks for sharing. The new sounds heart-stoppingly good.
(G S Moch 8:03am July 10, 2014)
Great insights into the writing process.
(Pam Howell 8:29am July 10, 2014)
I have a typing business at home, and your insights can hold true for that too (although in different ways, of course)!
(Elaine Seymour 9:52am July 10, 2014)
Knowing how successful you are as a writer, the information is
priceless!! It's something I'll have to remember, should I
decide to write the book that everyone has been pushing me to
write for years!! The acronym I have been living by is FEAR!!
(Peggy Roberson 12:09pm July 10, 2014)
I am reading FIREWALL and having trouble putting it down. It is soooo very interesting. Using Brainstorm seems to be a great recipe for creating a winner.
(Anna Speed 12:24pm July 10, 2014)
Thank you SO much for sharing this process with us - amazing!
(Felicia Ciaudelli 1:25pm July 10, 2014)
I'm not a writer, but I like BRAINSTORM. ;)
(Marcy Shuler 4:21pm July 10, 2014)
Love your books, hope I win.
(Judy Ferguson 6:15pm July 10, 2014)
those are all great points, and not just for writers
(Diane Sallans 8:20pm July 10, 2014)
Loved the article!
(Felicia Plastini 8:26pm July 10, 2014)
I have no time to write a book, but who knows.
(Deb Pelletier 9:06pm July 10, 2014)
Great info! Maybe it will help me get started!
(Diane Pollock 11:22pm July 10, 2014)
It is always interesting to find out what makes an author
"tick". Love your books.
(LaRonda Atchison 11:58pm July 10, 2014)
I just love your writing advises and strategy. As for research, that is one of the thing I always argue with my supervisor: How do you think I can write a report if I don't have any background information or have completed my research. Gets me into trouble every time.
(Kai Wong 2:17am July 11, 2014)
Great post, that sounds like a great way to kick-start a
story.
(Jen Barnard 8:24am July 13, 2014)
With
my name is miss halima,
I am, very happy to contact you, to day
and i wish to be in good relationship with you,
and i will be very happy if you can reply me
through my private Email: ha[email protected]
Thanks from
Halima,
(Halima Mohammed 6:54am July 15, 2014)
What an interesting post on writing! I will definitely remember the BRAINSTORM technique. Thanks for sharing.
(Bonnie H 9:34pm July 28, 2014)
I have not read this book yet but I definitely will, I have read others by this author and will say her books are great reads.
(Rebecca Delio 9:37am September 23, 2014)
Registered users may leave comments.
Log in or register now!