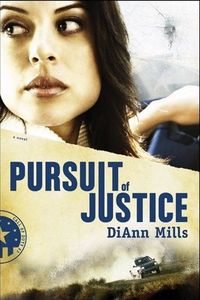 Purchase
Call of Duty #3
Tyndale House Publishers
October 2010
On Sale: October 1, 2010
Featuring: Bella Jordan; Carr Sullivan
400 pages
ISBN: 1414320523
EAN: 9781414320526
Kindle: B0045JJXRI
Trade Size / e-Book
Add to Wish List

For centuries, the legend of the Spider Rock treasure has lured people to West Texas with promises of unimaginable wealth. And it just claimed three more victims. Did they fall prey to the legend's curse or just get too close to someone else's discovery?
To investigate the murders, the FBI calls in one of its most promising up-and-comers - Special Agent Bella Jordan. What they don't know is that one of their prime suspects - a man that's been on their wanted list for years - is deeply connected to Bella's past.
As Bella probes deeper into the case, threats on her own life convince her the killer is someone she knows. But it soon becomes clear he's not working alone, and she'll need to face the past she's tried so desperately to forget in order to solve the case and prevent more murders.
Videos
Call of Duty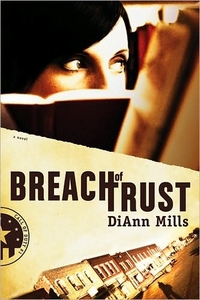 Breach Of Trust
#1.0
Amazon.com | BN.com | | |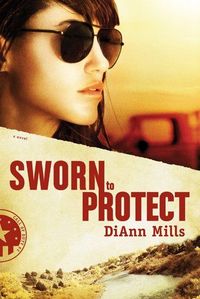 Sworn To Protect
#2.0
Amazon.com | BN.com | | |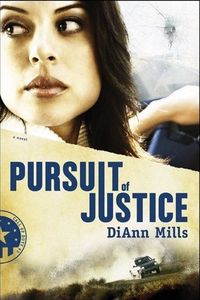 Pursuit of Justice
#3.0
Amazon.com | BN.com | | |
Comments
27 comments posted.
This book sounds great!
(Joe Bianchi 4:32pm September 4, 2010)
What I really like is to have a unique experience--something the author offers that is so new to me, so compelling, that I just can't put the book down. I enjoyed your column. Thanks.
(G S Moch 10:30am October 18, 2010)
i've always wanted to write but just can't seem to get ideas to paper
(April Strength 10:57am October 18, 2010)
Me, too. I have tons of people in my head, but when it comes to getting them out, they run screaming the other way. That's ok, I edit and proof, and now I format, as well. Best of all, I get to read as much as I'd like and in many different genres.
(Lili Booth 12:37pm October 18, 2010)
I usually stay awake when I'm reading to find out who committed the crime or what is going to happen next. Scenes that are in isolated locations add to the suspense,too.
(Leni Kaye 12:45pm October 18, 2010)
I must say I like the classics with beautiful prose but my low brow side likes a thrilling mystery.When the two are combined its magical.
(Catherine Myers 12:55pm October 18, 2010)
I really enjoy a mystery or suspense that has grabbed a hold of me... can not put the book down until I know who the murderer is... give me characters that are interesting and have flaws...
(Colleen Conklin 1:26pm October 18, 2010)
Being a lawyer, this is my kind of book. I've read two of your books but this one really jumps out at me. I'd love to read it...especially for free.
(Wendi Maroon 3:50pm October 18, 2010)
I love reading pretty much everything I can get my hands on. Reading is a great way to escape reality at least for a little while.
(Jane Thompson 3:59pm October 18, 2010)
I love the books that have an almost gothic feel to them. Where the herione fells danger all around but is not sure from where it will come.I always have to read till the end when this is happening.LOl
(Debby Creager 4:06pm October 18, 2010)
I like settings and characters that seem realistic to me. Now that doesn't mean that they can't be exotic or different--jut not outlandish---something I can relate to.
(Sue Farrell 4:56pm October 18, 2010)
Give me suspense & I am yours.
(Mary Preston 5:47pm October 18, 2010)
I like a story that takes me on an adventure. I also love one that leads to faith and shows the struggles we humans sometimes have.
A book that catches my interest at the beginning and builds to the point I cannot lay it down. I've been writing reviews this past year - one even for you - and sometimes a book will be read in two or three days with little down time.
(Jane Squires 6:14pm October 18, 2010)
I love mystery, true crime, etc. Those are the ones I start and can't put down. Love them.
(Vicki Hancock 6:18pm October 18, 2010)
I appreciate suspense and plot
twists. True crime and how good
people go bad is always compelling.
(Vikki Parman 7:02pm October 18, 2010)
I like reading about strong characters who know to handle everything that comes their way. I'm always up for a good murder mystery or thrilling suspense.
(Jane Cheung 7:54pm October 18, 2010)
Characters with flaws that figure out unusual ways to get out of trouble get my attention and make me a faster page-turner. I tend to think up situations that are most unlikely and then go backwards to see how they got there.
(Alyson Widen 8:08pm October 18, 2010)
Reading is also an escapt for me and I read all kinds of books but the ones I can't put down are the ones that grab you from page one.
(Vickie Hightower 8:19pm October 18, 2010)
I enjoy heroes and heroines that I like and enjoy spending time with their story. I like them to be smart, strong and to have a sense of humor. I enjoy all different types of stories and I don't like the villains to be obvious.
(Maureen Emmons 9:06pm October 18, 2010)
I like the main characters to be honest with their feelings about each other - I hate continual misunderstandings & miscommunication. Humor, strength & adventure are always enjoyable.
(Diane Sallans 9:18pm October 18, 2010)
I love books that grab me from page one. I read a lot of different kind of books, as long as they pull me in!
(Brenda Rupp 10:22pm October 18, 2010)
I usually stay awake all night just trying to figure how a crime is committed and who do it. From time to time, I could be a bulldog that wouldn't let go until I solved the mystery.
(Kai Wong 11:31pm October 18, 2010)
I love characters that I respect and can relate to. They don't have to be perfect because than they would come off as plastic but I don't want to be so lacking in moral values that I dislike them. I also like a plot that pulls me in from the beginning. I am a sucker for a plot with a fairy tale theme. I also love a variety of settings. Just depends on my mood. Sometimes I want a small town setting and sometimes I want something more exotic.
(Cherie Japp 12:26pm October 19, 2010)
Love is marvelous, but not too graphic, please.
Blessings,
Marjorie
(Marjorie Carmony 8:51am October 19, 2010)
I like something that leaves me hanging. If I am too into a story I have to stay up all night to finish it.
(Pam Howell 2:42pm October 19, 2010)
Need a beauty card. Thank-you.
(John Fry 6:41pm October 19, 2010)
I like a mystery where the character happens to walk into the wrong place at the wrong time. Whether it be a familiar place or somewhere unknown. I always think about a car broken down on the side of the road, walking into an almost empty diner to ask for directions. The herione is on a road trip to visit family in another state and is lost. The more twists the better. And not knowing who is who! Is she getting help or finding trouble?
(S W 8:22pm October 19, 2010)
Registered users may leave comments.
Log in or register now!