"Obsession with treasure leads to downfall in this story of adventure and faith."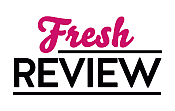 Reviewed by Sabrina Marino
Posted September 9, 2010

FBI Special Agent Bella Jordan is ready to move up through the ranks of the FBI. She is waiting for that big case to propel her career. When Bella receives a special case in West Texas, she wants nothing to do with it, personally. But as a professional, she knows she must revisit the ghosts of her past and solve the case.
Bella investigates the murder of three men on High Butte ranch outside Ballinger, Texas. The owner of the property, Carr Sullivan, is a suspect. However, there are links to a well-known fugitive, Brandt Richardson, a man Bella knows only too well. The legend of Spider Rock, where Spanish gold is said to be buried, has been the talk for many years. Men have searched long and hard for the treasure. Richardson is obsessed with the search, so Belle thinks he may be around. He is the last man she wants to see again, except for her father. She doesn't ever want to see him again either, but she would like to see her young siblings. She ran away from Ballinger when she was a teenager, and she hopes no one will recognize her now.
Carr threatened the men who wanted to dig around on his property. He regrets his action, but they angered him. Years before, he was known as a hotheaded wheeler-dealer, but he has changed. He found God and his life has totally turned around. Carr has big plans and wants to run a ranch for troubled teens. With the murders and the FBI and local police interested in him, he is afraid those plans will all be ruined.
Once Bella starts investigating, weird things start to happen. She is shot at and someone is toying with them by placing evidence in areas that have already been searched. Bella suspects her father is trying to fulfill a threat to kill her if she ever came back. Bella finds herself drawn to Carr and recognizes that he is not to blame for the killings. The closer she gets to Carr, the more danger she finds herself involved in. Her aunt raised her and tried to teach her the ways of God. Bella listened, but never really embraced it. Carr's belief in God touches her, and she starts to think maybe with Carr in her life, she could come back home. That is if Brandt Richardson and her father will let her live.
PURSUIT OF JUSTICE by DiAnn Mills is an interesting story of treasure hunters and the obsession some men have for gold. It is the story of a scared young girl who grows up to be a strong woman; a woman who faces her past with a father who sold her to a man who has more than one obsession. The fast-paced suspense and the characters' belief and faith in God culminate into a well-told story. An enjoyable read!
SUMMARY
For centuries, the legend of the Spider Rock treasure has lured people to West Texas with promises of unimaginable wealth. And it just claimed three more victims. Did they fall prey to the legend's curse or just get too close to someone else's discovery?
To investigate the murders, the FBI calls in one of its most promising up-and-comers - Special Agent Bella Jordan. What they don't know is that one of their prime suspects - a man that's been on their wanted list for years - is deeply connected to Bella's past.
As Bella probes deeper into the case, threats on her own life convince her the killer is someone she knows. But it soon becomes clear he's not working alone, and she'll need to face the past she's tried so desperately to forget in order to solve the case and prevent more murders.
Videos
---
What do you think about this review?
Comments
No comments posted.

Registered users may leave comments.
Log in or register now!