"A fast paced and action filled mystery"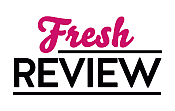 Reviewed by Sharon Galligar Chance
Posted October 15, 2010

A series of murders in Ballinger, Texas is reason enough for the FBI to assign Special Agent Bella Jordan to investigate the mysterious case that seem to be linked to the legendary Spider Rock Treasure. Since she spent the first fifteen years of her life in the area, her boss believes that Bella is the one to get the job done. What no one realizes is that Brandt Richardson, one of the prime suspects and a man who's been on FBI wanted list for years, is deeply connected to Bella's past.
The other prime suspect is Carr Sullivan, the man who owns the ranch where the murders occurred. Once one of the wealthiest men in Dallas, and a shady character himself, Sullivan appears to have turned his life around and became a Christian, but Bella has her doubts that he can be trusted. Is his new-found religion for real, or will Bella be able to trip him up as he tries to cover up his involvement in the grisly crimes?
As Bella probes deeper into the case, a series of threats on her own life do nothing but further convince her that the killer is someone she knows. But the deeper she digs, the more it becomes clear that the murderer is not working alone. Bella must face the past that has long haunted her dreams in order to solve the crimes before she becomes one of the victims.
In PURSUIT OF JUSTICE, the third book in DiAnn Mill's Call To Duty series, Mills once again pulls her readers into a fast paced, action filled suspense story that will keep them enthralled to the very last page. Mills' use of strong characters is one of the appeals of this series. Fans of her work will be sorry to see the Call To Duty series end here.
SUMMARY
For centuries, the legend of the Spider Rock treasure has lured people to West Texas with promises of unimaginable wealth. And it just claimed three more victims. Did they fall prey to the legend's curse or just get too close to someone else's discovery?
To investigate the murders, the FBI calls in one of its most promising up-and-comers - Special Agent Bella Jordan. What they don't know is that one of their prime suspects - a man that's been on their wanted list for years - is deeply connected to Bella's past.
As Bella probes deeper into the case, threats on her own life convince her the killer is someone she knows. But it soon becomes clear he's not working alone, and she'll need to face the past she's tried so desperately to forget in order to solve the case and prevent more murders.
Videos
---
What do you think about this review?
Comments
No comments posted.

Registered users may leave comments.
Log in or register now!