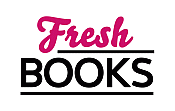 Cuddle up with a great read in November
Reviews
1 - 20 of 278 ( prev | next )
Murder And Marinara
by Rosie Genova
"Full of "Jersey" sassiness, this debut novel is a fun intro to a new cozy series!"
Posted February 6, 2014

Victoria Rienzi is the "black sheep" of her big, bustling Italian family. She didn't stay and help run the family's restaurant, Casa Lido, in Oceanside, New Jersey. Vic moved off to New York to follow her dream of becoming an author, and she made good on those dreams Read more...



One Dog Too Many
by Lia Farrell
"A fun debut novel for what promises to be an exciting cozy mystery series!"
Posted February 6, 2014

Mae December owns a popular dog-boarding business in the small town of Rosedale, Tennessee --a quiet little town where everybody knows everyone's business, which will come in handy when dog owner Ruby Mead-Allison doesn't show up to claim her feisty little dog Elvis. Mae suddenly finds Read more...



Just Like Heaven
by Lacey Baker
"A sweet romance with just the right dash of puppiness!"
Posted February 6, 2014

When upon her death Mary Janet Cantrell leaves her grandchildren the responsibility of running her beloved bed- and-breakfast inn and six adorable puppies, she must have realized that the Cantrell's would either sink or swim with their newfound jobs. So far, things are going swimmingly -- but keep the Read more...



Smarty Bones: A Sarah Booth Delaney Mystery
by Carolyn Haines
"A lady spy, Abraham Lincoln, and touch of poison gives this Southern Mystery a whole lot of snap!"
Posted August 16, 2013

The South's answer to a feminine Sherlock Holmes, the marvelous and smart Sarah Booth Delaney, is on the trial of another fun and fascinating mystery in SMARTY BONES, the thirteen installment of the Sarah Booth Delaney Mysteries written by Carolyn Haines. There is some foolish afoot when Read more...



Wedding Belles
by Beth Albright
"Get Reading for a sassy good time with Beth Albright's second Sassy Belle's novel"
Posted August 16, 2013

Wedding bells are soon to be ringing and those Sassy Belle girls are up to their knees in tulle and buttercream as they make plans for a fantastic, sassy matrimonial day for Vivi Ann McFadden, But those plans come screeching to a halt when Vivi finds out that her honey Read more...



The Promise Of Stardust: A Novel
by Priscille Sibley
"A brilliant debut novel that beautifully captures both tragedy and romance"
Posted April 7, 2013

Imagine getting a call telling you there has been an accident and your beloved wife has been injured. Dr. Matt Beaulieu received that call that would make the beginning of a whirlwind of changes in his life that would find family pitted against family -- all in the name of love Read more...



Quilt Or Innocence
by Elizabeth Craig
"This Southern mystery is sewn up in quilting and murder!"
Posted February 23, 2013

Author Elizabeth Craig takes her readers deep into the heart of the South with her debut novel QUILT OR INNOCENCE, the first book in her latest cozy mystery series, Southern Quilting Mysteries. When she retired from her job as museum curator Beatrice Coleman had plans for a quieter Read more...



The Truth About Love And Lightning
by Susan McBride
"A magical novel filled with charm and romance!"
Posted February 23, 2013

In Susan McBride's charming and magical new novel, THE TRUTH ABOUT LOVE AND LIGHTNING, a storm filled with lightning and tornadoes brings a man crashing to the ground amid a hailstorm of walnuts, and brings life back into Gretchen Brink's lonely life. But will all her lies, little Read more...



The Unfinished Garden
by Barbara Claypole White
"A tender romance that is a gorgeous tapestry of a story!"
Posted February 6, 2013

Tilly Silverberg, a young widow, is semi-content with her quiet life -- all she wants is to raise Isaac, her young son, and run her gardening business in the woods of North Carolina. The business is successful even if it demands a lot of her attention, and she uses this Read more...



Laura Lamont's Life In Pictures
by Emma Straub
"A delightful story set in the Golden Age of Hollywood!"
Posted February 4, 2013

Elsa Emerson grows up in small town Wisconsin, in a household that is also the local playhouse theater. Every summer, young actors come and stay with the family and put on shows in the converted barn, inspiring a love of show business in Elsa and her two younger sisters Hildy Read more...



The Baker's Daughter
by Sarah McCoy
"A beautifully written novel that brings the past and present together."
Posted February 4, 2013

In a beautifully written novel that brings the past and the present together, Sarah McCoy's new novel, THE BAKER'S DAUGHTER, is testament to the forgiving powers of time and love. McCoy's second novel focuses on two women's stories. Reba Adams is a journalist in El Paso Read more...



How Lucky You Are
by Kristyn Kusek Lewis
"A charming tale of women's friendship"
Posted February 4, 2013

HOW LUCKY YOU ARE, the debut novel by Kristyn Kusek Lewis, is a charmingly crafted tale of friendship of women and how those connections and bonds are so important to maintain. This is the story of three friends who find that their need for close relationships between each other sometimes Read more...



The Godfather's Daughter
by Rita Gigante
"A fascinating memoir of a brave young woman coming to terms with her family"
Posted February 4, 2013

Rita Gigante was the youngest daughter of Vincent and Olympia Gigante. Growing up, she wondered what her father did for a living, never dreaming that he was actually a Mafia boss. In her memoir, THE GODFATHER'S DAUGHTER, Gigante describes her life growing up in New York as a part Read more...



Yankee Doodle Dixie: A Novel
by Lisa Patton
"With The Power of Friends A Southern Belle Proves She Has What it Takes to Change Her Life"
Posted February 3, 2013

Southern belle LeeLee Satterfield follows her husband, Baker, to Vermont to open a bed and breakfast that they dubbed The Peach Blossom Inn. After making the inn a huge success, her no-good husband leaves LeeLee and their two little girls for his mistress. Stuck holdingthe literal bag, LeeLee decides Read more...



Life Drawing For Beginners
by Roisin Meaney
"Learning to Draw Brings People More Knowledge Than How To Draw"
Posted February 3, 2013

Audrey Matthews teaches an evening class for adults in "life drawing" -- otherwise known as a class in drawing the human body with the help of a live, nude model. Although Carrickbawn, Ireland is a small town, the students enrolled don't appear to know one another and haven't signed Read more...



Faith Bass Darling's Last Garage Sale
by Lynda Rutledge Stephenson
"A charming debut novel that will resonate with readers"
Posted January 25, 2013

While the rest of the world braces for computer chaos that is supposed to be brought on by the infamous Y2K, Faith Bass Darling has a different priority. She is the sole occupant of her family's mansion in her hometown of Bass, Texas. On December 31, 1999 she is Read more...



The Midwife Of Hope River
by Patricia Harman
"This story will remain with you long after the final page is turned!"
Posted January 25, 2013

With the new PBS series, "Call The Midwife," the profession of midwifery is garnering newfound attention and there has been an influx of books with midwifes as the main characters. One of the best of these books that I've run across lately is THE MIDWIFE OF HOPE RIVER by Read more...



You Take It From Here
by Pamela Ribon
"A multi-layered story that brings humor, sadness, love and hate together"
Posted January 25, 2013

Strong and sassy Southern ladies are the focus of Pamela Ribon's heartwarming and heart-wrenching novel, YOU TAKE IT FROM HERE. Danielle Meyers makes her annual trip back home more than ready for her yearly vacation with her best friend, Smidge. Instead of the cruise or road trip she Read more...



Bella Fortuna
by Rosanna Chiofalo
"A charming novel of family and romance"
Posted January 23, 2013

Olivia DeLuca and her three daughters work together at their wedding dress shop, Sposa Rosa, in Astoria, New York, and for the most part it's a peaceful existence. But, like with a lot of families, there is always some tension that causes heartaches and pain, but the familial love Read more...



Postcards From The Dead
by Laura Childs
"Another New Orleans mystery solved in this latest installment of the Scrapbooking Mysteries"
Posted January 23, 2013

It's Mardi Gras time in New Orleans, and if you're Carmela Bertrand that means beads, fun, food, and usually, a murder or two! Carmela Bertrand, owner of Memory Mine Scrapbooking, is patiently waiting her turn in the camera spotlight to give a little color to the Mardi Gras Read more...



Sharon Galligar Chance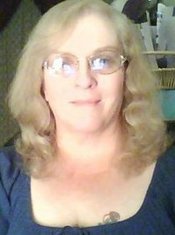 http://sharonsgardenofbookreviews.blogspot.com
I am a freelance entertainment journalist and have been reviewing books for the past 15 years. I love just about any kind of book with the exception of horror (blood and guts...shudder!) and vampires (sorry,I know they're popular). I adore cozy mysteries, historical romance, women's lit, chick lit...you name it!
Features & Posts
3 comments posted.

Re: Heartache Falls (2:59pm April 28, 2011):

A lovely story from a lovely lady! Your heart is as beautiful as your books are!

Re: Death Threads (5:28pm June 14, 2010):

Girlfriend, look at all these comments!! Lovely article from a lovely person! I'm so proud of you!!

Re: Kayla's Daddy (1:50am February 18, 2010):

Outstanding blog, Laura! You're a fabulous writer, whether it be romance or mystery! I'm proud to be your friend!