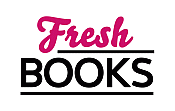 May Books for you!
Laura Childs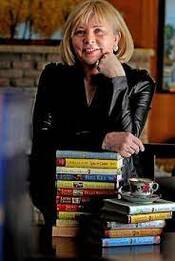 Blogging at Fresh Fiction
Laura Childs | A Murder Amid Charleston Fashion Week
March 27, 2023
What is the title of your latest release? My latest Tea Shop Mystery (#25 in the Tea Shop Mystery series Read More...
Laura Childs | Watch Out, I'm Watching You!
March 27, 2017
That's right, I'm the little blond lady who's scrunched in the corner of the coffee shop. I'm watching you carefully and Read More...
Laura Childs | You Mean You Don't Live There?
March 13, 2017
When I'm strolling Riverwalk in New Orleans, with thick fog rolling in and the mournful toot of a tugboat off in the distance, I Read More...
Laura Childs | On Creating a Sense of Place
October 10, 2016
The first time I visited New Orleans, I fell head over heels in love with the city. And because this fanciful city was introduced to Read More...
Laura Childs | A scary, funny cozy mystery
October 3, 2016
A cozy mystery, by nature, should always be a little scary. But can it be funny as well? Hey, I couldn't help myself when Read More...
Laura Childs | Crafting a Cozy Mystery
January 11, 2016
After writing 34 mysteries (Cackleberry Club, Read More...
Laura Childs | Come Peek into my Author Cave!
October 6, 2015
Or maybe I should call it a bat cave, because that's what it looks like these days. Stacks of paper everywhere. Boxes of books Read More...
Laura Childs | The Art of Crafting a Mystery
May 4, 2015
Whenever I'm visiting bookstores, libraries, book clubs, and writing groups, I get asked about the business of writing. How do I do it? How Read More...
Laura Childs | Let's Have a Tea Party!
March 17, 2015
Fans of tea – as well as newly converted tea drinkers – often ask me for tea party ideas. Well, tea can pretty much be enjoyed anywhere Read More...
Laura Childs | Happy Holidays and Remember When
December 2, 2014
A guest blog from Laura Childs, author of the Cackleberry Club Mysteries, Tea Shop Mysteries, and Scrapbooking Mysteries. As I fuss about my Read More...
Laura Childs | Anyone for Jambalaya and a Halloween Mystery?
October 6, 2014
A few words on food and mystery from Laura Childs, author of Read More...
Pseudonym for Gerry Schmitt.

Laura Childs is the author of the Tea Shop Mysteries, Scrapbook Mysteries, and Cackleberry Club Mysteries. Most have been on the New York Times, USA Today, and Publisher's Weekly bestseller lists. Recently, Book Riot named her mysteries to their list of "25 of the All Time Best Cozy Mystery Series." In her previous life Laura was CEO of her own marketing firm, authored several screenplays, and produced a reality TV show. She is married to Dr. Bob, a professor of Chinese art history, and has a Chinese Shar-Pei named Lotus.
Interviews for Laura Childs
Interview with Laura Childs
November 16, 2009
Log In to see more information about Laura Childs
Log in or register now!
Series
Tea Shop Mysteries | Cackleberry Club Mysteries | Scrapbook Mysteries
Books:
Honey Drop Dead, August 2023
Tea Shop Mystery #26
Hardcover / e-Book
A Dark and Stormy Tea, July 2023
Mass Market Paperback
Lemon Curd Killer, March 2023
A Tea Shop Mystery #25
Hardcover / e-Book / audiobook
Twisted Tea Christmas, November 2022
A Tea Shop Mystery # 23
Mass Market Paperback / e-Book
A Dark and Stormy Tea, August 2022
Tea Shop Mystery #24
Hardcover / e-Book
Haunted Hibiscus, February 2022
Tea Shop Mystery
Mass Market Paperback / e-Book (reprint)
Twisted Tea Christmas, October 2021
Tea Shop #23
Hardcover / e-Book
Egg Shooters, September 2021
Mass Market Paperback
Haunted Hibiscus, March 2021
Tea Shop Series #22
Hardcover / e-Book
Lavender Blue Murder, February 2021
A Tea Shop Mystery #21
Mass Market Paperback / e-Book
Egg Shooters, November 2020
Paperback / e-Book
Lavender Blue Murder, March 2020
Tea Shop #21
Hardcover / e-Book
Broken Bone China, February 2020
Tea Shop #20
Mass Market Paperback / e-Book (reprint)
Eggs on Ice, November 2019
Cackleberry Club #8
Mass Market Paperback / e-Book (reprint)
Mumbo Gumbo Murder, October 2019
Mass Market Paperback / e-Book
Mumbo Gumbo Murder, October 2019
A Scrapbooking Mystery #16
Hardcover
Glitter Bomb, September 2019
Scrapbooking #15
Mass Market Paperback / e-Book (reprint)
Plum Tea Crazy, March 2019
Tea Shop #19
Mass Market Paperback / e-Book (reprint)
Broken Bone China, March 2019
Tea Shop Mystery #20
Hardcover / e-Book
Eggs on Ice, December 2018
Cackleberry Club Mystery #8
Hardcover / e-Book
Glitter Bomb, October 2018
Scrapbooking #15
Hardcover / e-Book
Plum Tea Crazy, March 2018
Tea Shop Mystery #19
Hardcover / e-Book
Pekoe Most Poison, February 2018
Tea Shop Mystery #18
Mass Market Paperback / e-Book (reprint)
Egg Drop Dead, December 2017
Crackleberry Club #7
Mass Market Paperback / e-Book (reprint)
Crepe Factor, October 2017
Scrapbooking Mystery
Mass Market Paperback / e-Book (reprint)
Pekoe Most Poison, March 2017
Tea Shop Mystery #18
Hardcover / e-Book
Devonshire Scream, March 2017
Mass Market Paperback
Egg Drop Dead, December 2016
Cackleberry Club Mystery
Hardcover / e-Book
Parchment and Old Lace, October 2016
Scrapbooking Mystery #13
Mass Market Paperback / e-Book (reprint)
Crepe Factor, October 2016
Scrapbooking Mystery #14
Hardcover / e-Book
Ming Tea Murder, March 2016
Tea Shop Mystery #16
Paperback / e-Book (reprint)
Devonshire Scream, March 2016
Tea Shop Mystery #17
Hardcover / e-Book
Scorched Eggs, December 2015
Cackleberry Club #6
Paperback / e-Book (reprint)
Gossamer Ghost, October 2015
Paperback / e-Book
Parchment And Old Lace, October 2015
Scrapbook Mysteries #13
Hardcover / e-Book
Ming Tea Murder, May 2015
Tea Shop #16
Hardcover / e-Book
The Cozy Cookbook, April 2015
Paperback / e-Book
Steeped In Evil, March 2015
Tea Shop #15
Paperback / e-Book
Scorched Eggs, December 2014
Cackleberry Club #6
Hardcover / e-Book
Eggs In A Casket, December 2014
Paperback / e-Book
Gilt Trip, October 2014
Scrapbook Mysteries #11
Paperback / e-Book
Gossamer Ghost, October 2014
Scrapbook Mysteries #12
Hardcover / e-Book
Sweet Tea Revenge, March 2014
A Tea Shop Mystery #14
Paperback / e-Book (reprint)
Steeped in Evil, March 2014
A Tea Shop Mystery #15
Hardcover / e-Book
Eggs In A Casket, January 2014
Cackleberry Club #5
Hardcover / e-Book
Tea For Three, December 2013
The First Three Tea Shop Mysteries
Paperback (reprint)
Gilt Trip, October 2013
Scrapbook Mysteries #11
Hardcover / e-Book
Sweet Tea Revenge, March 2013
A Tea Shop Mystery #14
Hardcover / e-Book
Stake & Eggs, November 2012
A Cackleberry Club #4
Paperback / e-Book
Postcards From The Dead, October 2012
Scrapbook Mysteries #10
Hardcover / e-Book
Skeleton Letters, October 2012
Scrapbooking
Paperback / e-Book (reprint)
Agony Of The Leaves, March 2012
A Tea Shop Mystery #13
Hardcover / e-Book
Skeleton Letters, October 2011
Scrapbook Mysteries #9
Hardcover / e-Book
Scones & Bones, March 2011
Tea Shop Mystery #12
Hardcover
Bedeviled Eggs, December 2010
Cackleberry Club #3
Paperback
Fiber & Brimstone, October 2010
Scrapbook Mysteries #8
Hardcover
Tragic Magic, October 2010
A Scrapbooking Mystery #7
Mass Market Paperback
The Teaberry Strangler, March 2010
Tea Shop Mystery #11
Hardcover
Eggs Benedict Arnold, December 2009
Cackleberry Club #2
Paperback
Tragic Magic, October 2009
Scrapbook Mysteries #7
Hardcover
Oolong Dead, March 2009
Tea Shop Mystery #10
Hardcover
Eggs In Purgatory, December 2008
A Cackleberry Club Mystery
Paperback
Death Swatch, September 2008
Scrapbook Mysteries #6
Hardcover
The Silver Needle Murder, March 2008
Tea Shop #9
Hardcover
Frill Kill, October 2007
Scrapbook Mysteries #5
Hardcover
Motif for Murder, October 2007
Scrapbook Mysteries #4
Paperback
Dragonwell Dead, March 2007
Tea Shop Mysteries
Hardcover
Blood Orange Brewing, March 2007
A Tea Shop Mystery #7
Paperback (reprint)
Chamomile Mourning, February 2006
Tea Shop Mysteries #6
Paperback
Jasmine Moon Murder, July 2005
Tea Shop Mysteries #5
Paperback
Bound for Murder, November 2004
Scrapbook Mysteries #3
Paperback
Photo Finished, January 2004
Scrapbook Mysteries #2
Paperback
The English Breakfast Murder, August 2003
Tea Shop Mysteries #4
Paperback
Keepsake Crimes, May 2003
Scrapbook Mysteries #1
Paperback
Shades of Earl Grey, January 2003
Tea Shop Mysteries #3
Paperback
Gunpowder Green, March 2002
Tea Shop Mysteries #2
Paperback
Death by Darjeeling, May 2001
Tea Shop Mysteries #1
Paperback