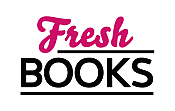 October ushers in great books with holiday themes!
Carolyn Haines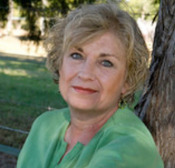 Photo Credit: Adams Imaging

Blogging at Fresh Fiction
Carolyn Haines | CHARACTERS OUT OF CONTROL
July 7, 2009
This summer, the 9th Bones book, GREEDY BONES, will be released by St. Martin's Read More...
Pseudonym: Caroline Burnes.

Carolyn Haines, a native of Lucedale, Mississippi, is the author of 16 books under the Haines name and 40 Harlequin Intrigues under the pseudonym Caroline Burnes. She is a recipient of a 2009 Richard Wright Award for Literary Excellence and an Alabama State Council on the Arts Writing Fellowship. The ninth book in her popular Sarah Booth Delaney Mississippi Delta mystery series, GREEDY BONES, will be released late June from St. Martin's Minotaur. She is an active animal rescuer and lives on a small Alabama farm with 21 critters--dogs, cats, and horses. She urges all pet owners to spay and neuter to help reduce the suffering of unwanted animals.
Haines is also the recipient of the Harper Lee Award for distinguished Writing. Smarty Bones is the 13th in the Sarah Booth Delaney Mississippi Delta Mystery series and was released in 2013. Booty Bones will be out 2014 to continue the adventures of Sarah Booth and Tinkie. Haines also writes darker, gothic chillers under the name R.B. Chesterton. The Darkling was published Spring 2013. The Seeker will be out March 2014.
Interviews for Carolyn Haines
Interview Carolyn Haines
August 19, 2010
Log In to see more information about Carolyn Haines
Log in or register now!
Series
Sarah Booth Delaney
Books:
A Garland of Bones, October 2021
Sarah Booth Delaney Series #22
Mass Market Paperback / e-Book
Independent Bones, May 2021
Sarah Booth Delaney Series #23
Hardcover / e-Book
The Devil's Bones, May 2021
Mass Market Paperback / e-Book
A Garland of Bones, October 2020
Sarah Booth Delaney #22
Hardcover / e-Book
The Devil's Bones, August 2020
Sarah Booth Delaney #21
Hardcover / e-Book
Game of Bones, May 2019
Sarah Booth Delaney #20
Hardcover / e-Book
Charmed Bones, March 2019
Sarah Booth Delaney #18
Mass Market Paperback / e-Book (reprint)
A Gift of Bones, October 2018
Sarah Booth Delaney #19
Hardcover / e-Book
Charmed Bones, May 2018
Sarah Booth Delaney #18
Hardcover / e-Book
Sticks and Bones, March 2018
Paperback / e-Book
Sticks and Bones, May 2017
Sarah Booth Delaney #17
Hardcover / e-Book
Rock-a-Bye Bones, April 2017
Mass Market Paperback
Rock-a-Bye Bones, May 2016
Sarah Booth Delaney #16
Hardcover / e-Book
Bone To Be Wild, May 2015
Hardcover / e-Book
Booty Bones, February 2015
Sarah Booth Delaney #14
Paperback / e-Book (reprint)
Smarty Bones, May 2014
Paperback
Booty Bones, May 2014
Sarah Booth Delaney Mysteries #14
Hardcover / e-Book
Smarty Bones: A Sarah Booth Delaney Mystery, June 2013
Sarah Booth Delaney #13
Hardcover / e-Book
Bone Appetit, June 2011
Sarah Booth Delaney #10
Mass Market Paperback
Bones Of A Feather, June 2011
Sarah Booth Delaney Mystery
Hardcover
Damn Near Dead 2, November 2010
Paperback
Florida Heat Wave, August 2010
Paperback
Greedy Bones, July 2010
Sarah Booth Delaney #9
Paperback (reprint)
Bone Appetit, July 2010
Sarah Booth Delaney #10
Hardcover
Greedy Bones, July 2009
Sarah Booth Delaney Delta #9
Hardcover
Wishbones, July 2008
Sarah Booth Delaney Delta #8
Hardcover
Ham Bones, June 2008
Sarah Booth Delaney Delta #7
Paperback
Many Bloody Returns, September 2007
Hardcover
Revenant, September 2007
Mass Market Paperback
Bones to Pick, June 2007
Sarah Booth Delaney Delta #6
Paperback
Fever Moon, February 2007
Hardcover
Penumbra, April 2006
Hardcover
Judas Burning, October 2005
Hardcover
Hallowed Bones, February 2005
Sarah Booth Delaney Delta #5
Mass Market Paperback
Summer Of The Redeemers, February 2005
Paperback
Touched, March 2004
Paperback
Crossed Bones, February 2004
Sarah Booth Delaney Delta #4
Mass Market Paperback
My Mother's Witness, August 2003
The Peggy Morgan Story
Hardcover
Splintered Bones, February 2003
Sarah Booth Delaney Delta #3
Mass Market Paperback
Buried Bones, November 2000
Sarah Booth Delaney Delta #2
Mass Market Paperback
Them Bones, November 1999
Sarah Booth Delaney Delta #1
Mass Market Paperback
Season Of Innocents, November 1994
Paperback
Summer Of Fear, August 1993
Paperback