Book Title: TELL-TALE BONES
Character Name: Sarah Booth Delaney
How would you describe your family or your childhood?
Growing up in the Mississippi Delta, I had the best childhood ever. My parents loved me to distraction, and I was encouraged to have adventures and to explore. During early childhood I was coddled and carefree. After my parents died in a car accident, I had Aunt Loulane. There was great sadness in my childhood, but also much love and joy.
What was your greatest talent?
It is also my greatest weakness - total hardheadedness coupled with the idea that I can tackle anything and win. It can get me into a lot of trouble, but it also makes me a good private detective.
Significant other?
I'm in a relationship with a childhood friend, Sheriff Coleman Peters. It took us a while to realize we were destined to be more than friends, but I believe I've found the man I was meant to love. Integrity and honesty are important to me, and Coleman has plenty of both.
Biggest challenge in relationships?
Trusting another has been hard. My parents abrupt and tragic deaths left me unwilling to trust others, and sometimes even myself. But part of truly being in love means the other person is patient. I am lucky to have a man who lets me come to things on my own. Again, that hard-headed thing can get in the way.
Where do you live?
I live in the place I was born, Zinnia, Mississippi on some of the richest and most fertile land in the world. The Mississippi Delta can grow almost anything in the deep alluvial soil. The past haunts Mississippi, but there are also folks who want a different, better future for everyone. There is much charm, grace, and history in the Delta, but also problems that must be addressed.
Do you have any enemies?
Because I'm a private investigator, I often have enemies, at least for the length of a case. But I do have one enemy who has a personal grudge against me. Gertrude. It's bizarre how much she hates me for something she thinks my mother did, an inaccurate assumption on her part. She shot my former fiancé and almost ruined his life. She's tried to kill me and my partner at Delaney Detective Agency, Tinkie Richmond. Gertrude is amazingly accomplished at attempted murder for a woman of her years.
How do you feel about the place where you are now? Is there something you are particularly attached to, or particularly repelled by, in this place?
I live in the homeland of my family. Dahlia House is complete with a barn for my horses and fertile land. It also comes with a ghost. Jitty dates from the Civil War period. She and my great-great-great granny, Alice, survived the war together. Each depended on the other through near starvation and hard times. Jitty is determined that I should have a baby so she has another generation to haunt. I'm not sure that's going to happen, and Jitty could win an award for deviling me with her foolishness. People say I'm stubborn - they haven't met Jitty. And they won't. No one can see her but me.
Do you have children, pets, both, or neither?
I'm torn about having a child. My partner, Tinkie, just had a baby girl, Maylin, and she has captured my heart. I'm just not sure I'm willing to risk it. That's a loss I might not survive. But I have a fabulous hound, Sweetie Pie, a black cat named Pluto, and my three horses, Reveler, Miss Scrapiron, and Lucifer. They are my family. Most recently I have a raven who's taken up with me. His name is Poe. He only says things that drive me crazy.
What do you do for a living?
I wanted to be a Broadway actress, and I gave it my best shot. It just didn't happen for me. In a roundabout way, I fell into being a private detective. I have a knack for it, and with Tinkie's help, we have a thriving business.
Greatest disappointment?
Loss of my parents.
Greatest source of joy?
My friends and animals. I am a fortunate person when it comes to friends.
What do you do to entertain yourself or have fun?
The Delta is a very social region, and both Tinkie and our friend Harold Erkwell are exceptional party-throwers. Millie Roberts, who runs the local café, is the best cook in the South. We love to go to juke joints and tipple a bit and dance. We have dinner parties, and we're always up for some mischief.
What is your greatest personal failing, in your view?
In the past, I've been guilty of underestimating people because they don't share my world view. I'm working on that. When I first came home, I didn't give Tinkie the credit she deserves. She was trained from the cradle as a Daddy's Girl, and she can manipulate a man until he's contorted like a pretzel. I've come to view that as a real skill. And she's a whiz at finances. It just took me too long to see that and value it.
What keeps you awake at night?
Worry about the people I love.
What is the most pressing problem you have at the moment?
My cases are all closed right now, so I'm trying to decide on an outfit to wear to perform as an Elvis impersonator. It's the best kind of problem to have.
Is there something that you need or want that you don't have? For yourself or for someone important to you?
I have abundance in my life. Sure, I don't have a lot of money, but I would want for all my friends to have the happiness and contentment I have plenty of. My parents taught me that money means nothing in the long run, and I am so lucky that I understand that. Love and friendship are everything.
Why don't you have it? What is in the way?
I do have the things I value. Sometimes destiny is a winding road. I know that ultimately those I love will end up happy and content.
A Sarah Booth Delaney Mystery #26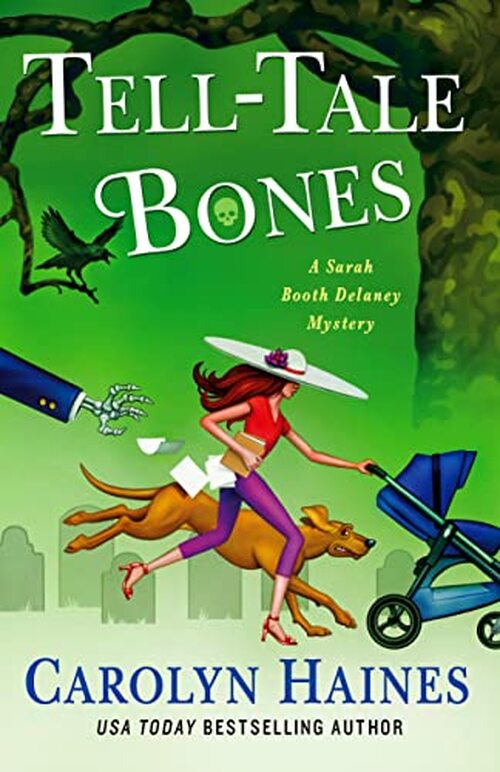 Carolyn Haines's Tell-Tale Bones marks the next novel in the series that Kirkus Reviews characterizes as "Stephanie Plum meets the Ya-Ya Sisterhood" featuring sassy Southern private investigator Sarah Booth Delaney.
Private Investigator Sarah Booth Delaney and her partner Tinkie are in Sheriff Coleman Peters's office, consulting Coleman about cold cases, when Elisa Redd storms in with a case of her own. She wants Coleman to reopen the investigation of her missing daughter, Lydia Redd Maxell, the heiress to a large fortune who disappeared along with her friend Bethany nearly seven years ago. Lydia and Bethany were rumored to be working as human rights organizers abroad, but Elisa suspects Lydia's problems might have stemmed closer to home. Now Lydia's husband, Tope, is set to inherit the fortune, and Elisa believes he's behind the disappearance.
Sarah Booth and Tinkie soon connect the case to a series of mysterious disappearances over the years, as well as to a perplexing recurring dream. With another woman's life at stake, the friends follow an increasingly twisty trail all over Sunflower County, leading them to a tree and an empty grave in the county cemetery. A grave that's said to be haunted…
Mystery Woman Sleuth | Women's Fiction Southern [Minotaur Books, On Sale: May 16, 2023, Hardcover / e-Book, ISBN: 9781250885852 / eISBN: 9781250885869]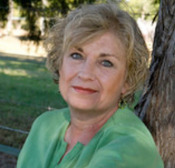 Carolyn Haines, a native of Lucedale, Mississippi, is the author of 16 books under the Haines name and 40 Harlequin Intrigues under the pseudonym Caroline Burnes. She is a recipient of a 2009 Richard Wright Award for Literary Excellence and an Alabama State Council on the Arts Writing Fellowship. The ninth book in her popular Sarah Booth Delaney Mississippi Delta mystery series, GREEDY BONES, will be released late June from St. Martin's Minotaur. She is an active animal rescuer and lives on a small Alabama farm with 21 critters--dogs, cats, and horses. She urges all pet owners to spay and neuter to help reduce the suffering of unwanted animals. Haines is also the recipient of the Harper Lee Award for distinguished Writing. Smarty Bones is the 13th in the Sarah Booth Delaney Mississippi Delta Mystery series and was released in 2013. Booty Bones will be out 2014 to continue the adventures of Sarah Booth and Tinkie. Haines also writes darker, gothic chillers under the name R.B. Chesterton. The Darkling was published Spring 2013. The Seeker will be out March 2014.
No comments posted.