Taking on a K-9 series has been one of the most rewarding, yet challenging endeavors of my writing career. Sure, it's easy to select a breed for my K9 characters or to pick a cool name for the dog, but writing dog-speak? Trust me, it's not so easy. Not if you want your canine characters to be just as much a part of the show as your human ones.
As authors, we have two intrinsic ways of "showing" readers who and what our heroes and heroines are as people and what their personalities are like. One way is through action, and the other is via conversation. What a character says is a fundamental way to convey who that character is and what's important to them. But how do you do that when one of your main characters isn't human and can't talk? English, that is.
A dog has basic language skills he/she uses to get its point across: bark, woof, snort, whine, whimper, growl…you get the picture, but there's no language as we (humans, that is) know it. So how can it be done? How does an author get across to the reader what kind of personality a dog has?
I do use basic canine verbal expressions and combine them with action tags, but there has to be more to it or readers won't get true insight into the dogs' personalities. The only way past that obstacle is to weave in how the human characters perceive their personality and to describe it through their eyes. Here's an example.
"Without losing eye contact, the dog lowered its head. Its chest rose and fell as a bone-chilling growl emanated from deep in its chest. The only thing Sam was certain of, was that if he so much as glanced at the gun on the floor, that dog would tear off his nuts and he'd do it with a smile on his furry face."
Aside from "growl," did I use any canine words? Nope, but I'm pretty sure you got an extremely clear picture of what that dog was conveying, and it was all done through human perception.
Anyone who's ever loved a dog, and been loved by a dog, knows darned well a dog's eyes are truly windows to their souls. When they're sad, their tails droop, and they lower their heads and look up at you with the most forlorn expression on their adorable face as if they're living for the moment when you call their name again and throw your arms around them. I dare anyone to tell me that isn't a conversation!
Just as I don't want the heroes and heroines of my next book to be cookie-cutter versions of the previous one, nor do I want my K9 characters to be identical. Not just the breed but their personalities. Again, anyone who's owned more than one dog knows that no canine brain is the same, and no canine personality is identical. Like people, all dogs are different. Some are fun-loving and energetic, while others can be suspicious and untrusting, or just plain lazy. Sound like someone you know?
K-9 dogs play just as hard as their civilian canine counterparts, enjoying downtime chasing balls, splashing through puddles, and snuggling with their favorite humans. They are also members of police departments, with a job to do that they take just as seriously as their human partners do. The most effective police officers and federal agents are genetically ingrained with the desire to help and protect others. Some would argue that a K-9 is, at its most basic level, just a dog, and as such, its motivation is likewise basic. Toy. Praise. Food. I disagree. I believe that, like some people, some dogs are born with a predisposition, and have those character traits and physical abilities enabling them to be to be kick-A law enforcement officers. Whether human or canine, those are the personalities I strive to exemplify in my stories.
I hope you enjoy my Federal K-9 Series. Armed 'N' Ready releases February 25, and can be pre-ordered now. Lock 'N' Load is also available now.
Federal K-9 #2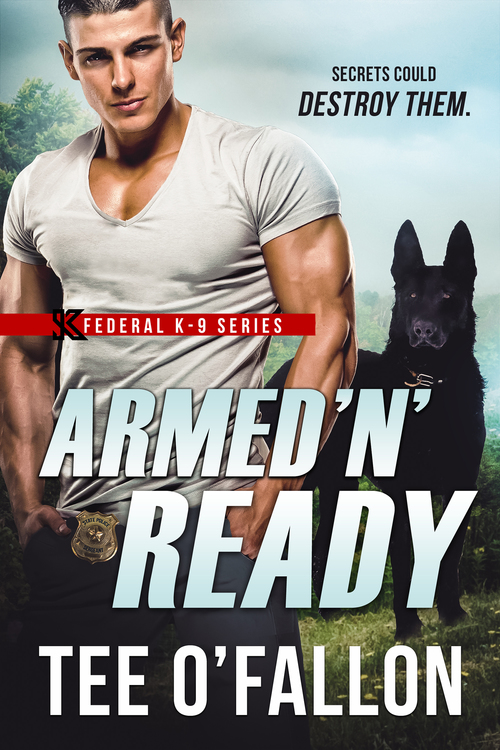 Massachusetts State Police Sgt. Nick Houston is as tough as they come, and he and his K-9, Saxon, are hot on the trail of a major illegal gun dealer. But his best lead—the beautiful owner of the Dog Park Café, Andi Hardt––is not cooperating. Doesn't matter how sexy she is, or that his dog seems to be in love with her. She's a suspect and he won't cross that line. Ever.
Andi Hardt sank everything into her dream business—the Dog Park Café, a restaurant catering to dogs as much as people. Now everything is in jeopardy because of one extremely frustrating, incredibly hot state trooper. Like it or not, she's in Nick's crosshairs, and he's calling the shots. Her only option: cooperate, or lose everything she's worked so hard for.
Nick and Andi are catapulted straight into the danger zone, forcing them to make life-altering choices, and face their desires. Risking his life for Andi is the easy part. Risking his heart is the toughest assignment Nick will face.
Romance Contemporary [Entangled: Amara, On Sale: February 25, 2019, e-Book, ISBN: 9781640637207 / ]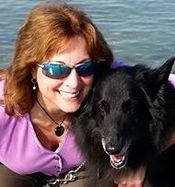 Tee O'Fallon has been a federal agent for twenty-three years, and is now a police investigator, giving her hands-on experience in the field of law enforcement that she combines with her love of romantic suspense. Tee's job affords her the unique opportunity to work with the heroic men and women in law enforcement on a daily basis. Besides writing, Tee loves cooking, gardening, chocolate, lychee martinis, and all creatures canine.
No comments posted.