Exclusive Interview with Ryan Quinn, the Hero of  The Memory of You
1) Greetings Ryan! Thanks for joining us today. We know you have a lot going on-- you¬Āfre a single father and public defender and you just had a big move back to your hometown. Can you tell us a bit about your day-to-day life?
Thanks for having me. At the moment, my day-to-day life is a bit chaotic now that I¬Āfve temporarily moved in with my folks while my divorce is finalized. I¬Āfve started a new job and am trying to get my young daughter to embrace a new school and make new friends. Meanwhile, my meddling mother went and hired my high school sweetheart, Steffi, to remodel her house, so now I have to see Steffi every day, too. Emmy, my daughter, is taking to her, which is a risk because Steffi can¬Āft be trusted to keep her commitments anymore than Emmy¬Āfs mom can. But I do love being home on Long Island Sound, and I look forward to getting back out on my old sailboat.
2) Emmy sounds great, but it seems like your divorce has been really hard on her. What has been her reaction to all of the change?
Pretty typical. Like a lot of kids, she¬Āfs hoping her parents will reconcile. She misses her mom, which makes me feel like a failure. My wife, Val, cheated, but on some level, I know I had a role in our failed marriage. I absolutely hate that Emmy is paying the highest price for our mistakes.
3) Your daughter has recently made a very important connection--one with Steffi Lockwood. You have quite the past with Steffi, care to share?
Steffi was my first love. I graduated before her and we ended up at different colleges, but we stayed together until her sophomore year. Then, out of the blue, she ghosted me. That broke me and drove me straight into Val¬Āfs open arms, then an accidental pregnancy pushed us to get married right after graduation. Yeah, I¬Āfve made a couple of big mistakes in my life. I¬Āfm determined not to make any more. With a daughter to protect from more pain, it¬Āfs time to lead with my head instead of my heart.
4) In a way, you can say that Steffi, and what happened when you were teens, changed the whole trajectory of your life!
Steffi, or more accurately, my response to disappointment, definitely had an impact on my life. On the upside, part of my professional ambition came from a juvenile desire to become a big success and make her sorry she dumped me. And I can¬Āft fully regret Val because I got Emmy out of that relationship, and she¬Āfs worth any heartache and missteps caused by Steffi and Val put together.
5) Even after a decade of healing, you are still pretty raw from your breakup. Has this time given you any insight into what happened?
I haven¬Āft been sitting and stewing over Steffi for a decade, but running into her so unexpectedly sure ripped open my scars. Looking back, maybe I stifled Steffi a bit when we were young. I didn¬Āft always listen to her dreams for herself. Didn¬Āft pay attention to some of the things she needed, or how her having lost her mom and being raised by her dad and brothers didn¬Āft give her anyone to really talk to about certain things. She was young. She says she has regrets. Guess in that way, we¬Āfve still got something in common.
6) Now that you have unexpectedly reconnected with Steffi do you wish for a ¬Āedo over¬Āf? What might this look like for you? For your daughter?
Nothing surprised me more than the fact that, under all my resentment, I could still feel that old surge of heat when I first saw her again. She¬Āfs still the same capable, tough, no-nonsense person she always was, and that smile—man, I¬Āfm weak in the face of it. But I¬Āfve got to think of Emmy. I can¬Āft jump into something that could fall apart and cause my daughter another disappointment. I¬Āfd need to know, with certainty, that Steffi was capable of real commitment and total honesty this time around. But if it worked out, I think Emmy would be happy. So far, Steffi has good values and has shown surprisingly maternal instincts when it comes to Emmy. Right now, all I can say is that I¬Āfm not completely unhappy that Steffi and I both ended up coming back home.
***
Sanctuary Sound #1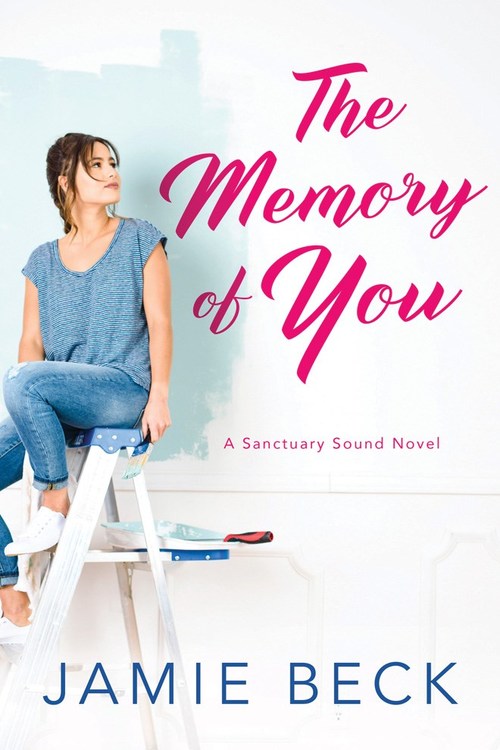 Stefanie Lockwood can repair anything, except her heart—that¬Āfs still recovering.
Steffi Lockwood has survived more than most. Now left with puzzling memory lapses following an assault, she returns to her coastal Connecticut hometown to rebuild her life the best way she knows how: with her hands. But starting a remodeling business with one longtime friend puts her in the middle of a rift with another. Worse, being hired by her ex-boyfriend¬Āfs mother forces her to confront old regrets.
Public defender Ryan Quinn wasn¬Āft shocked when his wife left him, but he was floored when she abandoned their daughter. With his finances up in the air, the newly single dad returns to his childhood home in Sanctuary Sound. The last person he expects, or wants, to see working on his family house is Steffi Lockwood—his first love who shattered his heart.
Although Steffi and Ryan are different people now, dormant feelings rekindle. But when Ryan¬Āfs concern for Steffi¬Āfs mental health prompts him to dig into her past for answers, will what he learns bring them together or tear them apart for good?
Romance Contemporary [Montlake Romance, On Sale: October 30, 2018, Trade Size / e-Book, ISBN: 9781503903418 / ]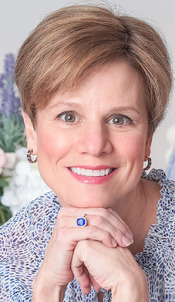 National bestselling author Jamie Beck's realistic and heartwarming stories have sold more than one million copies. She's a 2017 Booksellers' Best Award finalist, and critics at
Kirkus Reviews, Publishers Weekly
, and
Booklist
have respectively called her work "smart," "uplifting," and "entertaining." In addition to writing, she enjoys dancing around the kitchen while cooking, and hitting the slopes in Vermont and Utah. Above all, she is a grateful wife and mother to a very patient, supportive family.
No comments posted.