To anyone who has read, would like to read, or has never heard of THE LAST WOLF, I will make this fast.
Promise.
My debut, THE LAST WOLF, introduced a pack of what would typically be called werewolves, though they would never say that about themselves. Pack, yes. Wolves, yes. Werewolves, no. These are not men who fight to keep their beast subdued. Their truest form is wolf. Their human form is used to protect this sacred wild.
Silver Nilsdottir, the heroine and narrator of THE LAST WOLF is utterly untamed and unabashedly inhuman. She makes no secret of the fact that she is completely baffled by the world away from Homelands, the Great North's territory in the Adirondacks. Or that she failed Introduction to Human Behaviors four times.
Elijah Sorensson, the hero and narrator of A WOLF APART, is Silver's opposite in most ways. Where she is at the bottom of the pack hierarchy, he is at the top. He is the Alpha of his age group but he is also an Offlander, a wolf who spends most of his time away from Homelands.
He is a partner in the successful law firm established with money from the Great North to protect their interests and has spent decades learning to manipulate human hierarchies. He wears the right clothes, lives at the right address, eats at the right restaurants, seduces the right women.
And unlike Silver, Elijah is a jerk. After 30 years Offland, the line between his human act and his wild reality is dangerously blurred. The tie to his pack has become increasingly tenuous and he is haunted by the fear that if he doesn't get back home soon, his ailing wild will wither away to nothing.
Unfortunately, the Great North's Alpha insists that with the Pack more vulnerable than ever, they need him to stay put. "No one," she says, "knows better than you how to protect us from the human world." She agrees that his echelon needs an Alpha, but doesn't agree that it has to be him. It is time, she says, for him to let go.
Letting go is not an option and the desperate Elijah lashes out, blind to the consequences to everything and everyone he loves most.
Then a human comes to his office looking for legal help. Thea Villalobos, the Goddess of the City of Wolves, is unlike anyone Elijah has met before. Older than his usual 20-something dalliances, she is determinedly self-sufficient. She knows who she is, having learned the painful consequences of pretending to be something else.
And because Thea knows herself, she sees through Elijah's posturing top dog act, to the passionate, heartbroken wolf inside. With her help, Elijah begins to realize that it is not the alienation from his land that's killing him. It is the alienation from something much closer and more essential. It is the alienation from his true self.
As Elijah opens up to her, Thea learns to love the man, but there is still one last secret that is too dangerous to share, even with her.
Life at the Great North is never easy. For three days out of every thirty, the pack must be wild and in this world, wild means vulnerable. It doesn't help that ancient enemies are drawing closer and internal divisions threaten to destabilize the already anxious wolves.
Silver's life hangs in the balance and the usually unflappable Tiberius is terrified.
I hope you will love Thea as much as I do; she is in her own quiet way as fierce a heroine as any. And I hope you will stick with Elijah, because I believe the distance he has strayed is what makes his journey back to the brave, loyal, caring wolf worth telling.
Stay wild,
Maria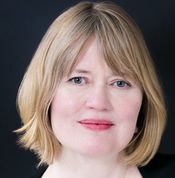 Maria Vale is a journalist who has worked for Publishers Weekly, Glamour magazine, Redbook, the Philadelphia Inquirer. She is a logophile and a bibliovore and a worrier about the world. Trained as a medievalist, she tries to shoehorn the language of Beowulf into things that don't really need it. She currently lives in New York with her husband, two sons and a long line of dead plants. No one will let her have a pet.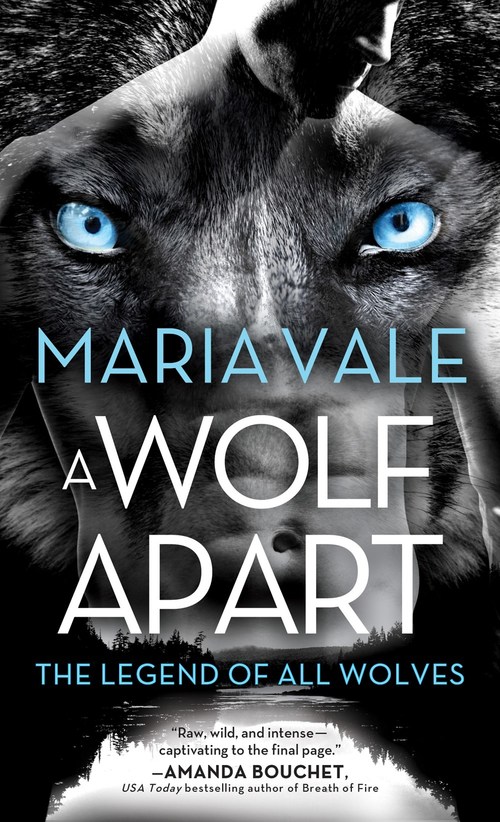 Can a human truly make room in her heart for the Wild?
Thea Villalobos has long since given up trying to be what others expect of her. So in Elijah Sorensson she can see through the man of the world to a man who is passionate to the point of heartbreak. But something inside him is dying...
Elijah Sorensson has all kinds of outward success: bespoke suits, designer New York City apartment, women clamoring for his attention. Except Elijah despises the human life he's forced to endure. He's Alpha of his generation of the Great North Pack, and the wolf inside him will no longer be restrained...
She sizes me up quickly with eyes the color of ironwood and just as unyielding.
"Thea Villalobos," she says, and it takes me a moment to get my breath back.
Thea Villalobos. Goddess of the City of Wolves.
Fantasy Urban | Romance Paranormal [Sourcebooks, On Sale: August 7, 2018, Mass Market Paperback / e-Book, ISBN: 9781492661900 / eISBN: 9781492661917]
Win a copy of A WOLF APART by entering above or telling us below if you like strong female heroines!
No comments posted.