When I set out to write the second installment of my Taste of Texas Mystery Series, I jumped at the chance to highlight one of my all-time favorite foods. Guacamole.
If you're anything like my family you can't get enough of this scrumptious spread. And we're not the only ones. Americans consume approximately 1.2 billion pounds of avocados every year. On two special days those numbers soar into the stratosphere. Can you name them?
If you said Cinco de Mayo, you're right. Now think tailgate parties, football...got it yet? If you said the Super Bowl, you're an expert. Approximately 12 million avocados will be turned into dip on Super Bowl Sunday this year.
Guacamole, or ahuaca-mulli, and the Aztecs who created it were discovered by the Spaniards in Central Mexico in the 1500s. In fact, those explorers loved it so much they tried to recreate the dish when they returned to Spain. Alas, these delicious fruits grow best in the climate of South-Central Mexico.
The healthy avocado is loaded with vitamins, minerals, and good fats. And there's enough fiber in this savory berry--yes, berry--to fight off hunger for up to three hours after eating only half of one for lunch.
Avocado trees were introduced to California in 1871. Recipes for guacamole began appearing in the 1940s; and by the 1950s, that fruit-bearing state was growing 25 different varieties. The rest, as they say, is history.
Delicious guacamole, the rich tradition of Tex Mex cuisine, the stark Chihuahuan Desert, and the highest mountain range in Texas are all part of the world inhabited by the characters in my new story, THE GOOD, THE BAD, AND THE GUACAMOLE.
I hope you'll come and visit. Whether you swing gently in a hammock under a gigantic sky full of stars, or ride a mechanical bull named Diablo at Two Boots Dance Hall, Josie and the entire Martinez family will make you feel at home.
And they'll cross their fingers no mysteries crop up while you're in Broken Boot. Wouldn't want to scare you away from a good time and all the Tex Mex, and delicious guacamole, you can eat.
¡Hasta luego!
Rebecca Adler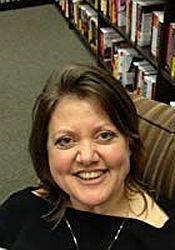 Gina grew up on the sugar beaches of the Florida Gulf Coast. Drawn to the Big Apple by the sweet smell of wishful thinking, she studied acting on Broadway until a dark-eyed cowboy flung her over his saddle and high-tailed it to the Southwest.
Prior to writing women's fiction, Gina always found a way to add a touch of the dramatic to her life: dinner theatre in Mississippi, can-can club in Florida, flower shop in Germany, acting school on Broadway, sweatshirt boutique on Madison Avenue, all night dive on the Lower East Side, video series in Jersey, and a giant Furskin at the New York Toy Fair, plus the occasional play and musical.
She's currently content to pour her melodramatic tendencies into writing cozy mysteries with a hint of romance and a sweet, Southern-fried flavor.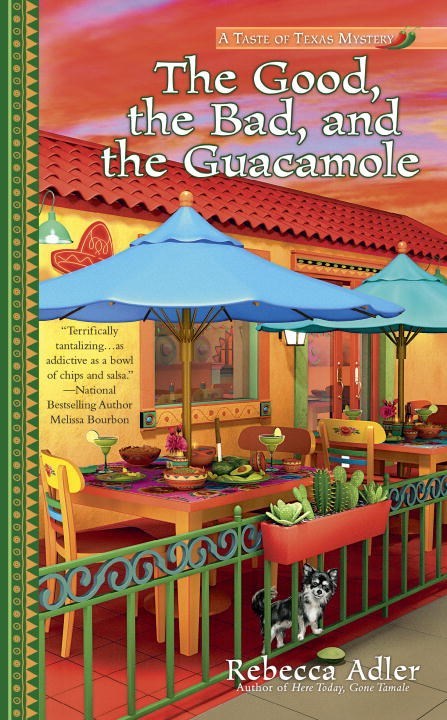 Tex-Mex waitress and part-time reporter Josie Callahan is about to serve up some Lone Star justice in this spicy Taste of Texas Mystery from the author of Here Today, Gone Tamale.

Tourists are pouring into the town of Broken Boot for the annual Homestead Days Music Festival. Opening the celebration at Two Boots dance hall is smooth-talking country singer Jeff Clark, the ex-boyfriend of Josie's best friend, Patti Perez. When the charming Clark woos Patti onstage in an attempt to rekindle some sparks with his old flame, Josie fears her friend will end up as just one more notch on the singer's guitar strap.

To impress her editor at the Broken Boot Bugle, Josie and her Chihuahua, Lenny, pursue the singer to Patti's house, hoping for an interview. Instead, they discover Clark facedown in a bowl of guacamole with a bloodied guitar at his side. With Patti suddenly a murder suspect, Josie must use her reporter skills to find out who had a chip on their shoulder—before the killer double dips....
Mystery Cozy | Mystery Culinary [Berkley, On Sale: November 1, 2016, Paperback / e-Book, ISBN: 9780425275948 / eISBN: 9780698166721]
No comments posted.