Hello Fresh Fiction readers! My name is Yona Zeldis McDonough and I'll be writing a new column on Women's Fiction for the site. I plan to define, describe and discuss the term, as well as compare it to other similar terms and categories. I'll share my pet peeves and fave raves too. I do hope you'll enjoy the posts and keep coming back for more. And I also hope you'll gift me with your thoughts and insights; I'd love to hear from each and every one of you about the books and authors that matter to you most.
Just to get acquainted, I'm the author of six novels for adults (lots of kids' books too, but that's another story) with a seventh, THE HOUSE ON PRIMROSE POND, coming out on February 2, 2016. When I first started writing, I had never heard the term "women's fiction." I did know, however, that I enjoyed novels written by women like Elizabeth Berg, Anita Shreve, Anne Tyler, Sue Miller, and Jodi Picoult, to name just a few. To me, these were juicy, delicious books, big on plot, crammed with character, and yes, they all seemed to place the lives and concerns of their female protagonists front and center. So if that was "women's fiction," I wanted to be a part of it.
I began writing novels that first and foremost appealed to me, and dealt with issues I found important and compelling. Many of these were squarely in the domestic realm, and had wives, mothers, and grandmothers playing significant roles. There was also plenty about love and romance, yet women's fiction differs slightly from true romance in at least one significant way. While many novels categorized as women's fiction can include elements of romance, romance does not have to be the central or guiding element. Yes, the protagonist is interested in love, which she may even find along the way. But she may be dealing with a marriage, kids, divorce, career or a whole host of other things that clamor for attention and space in her life. In my fourth novel, BREAKING THE BANK, the protagonist Mia Saul is torn between two men: nice but dull Fred, who owns a local bar and wants nothing more than to marry her and settle down, and Patrick, the wildly inappropriate (but also wildly sexy) guy she meets, of all places, when she has to spend a night in jail! Yet romance is not central to Mia's story; she's too busy dealing with an ongoing custody battle with her charming but wholly unreliable ex, trying to find a job, and a rogue ATM that has started giving her money it neither records nor debits! It's a kind of gritty urban fairy tale that falls directly into the women's fiction category.
When I look back at my own career, I have to say that the term women's fiction suits me well and I wear it proudly. As a reader, these are the stories I am drawn to over and over again; as a writer, these are the stories I want to tell. In the columns that follow, I'll be breaking down the term still more, and discussing such issues as what happens when men write domestic fiction, how a sense of place defines a story and whether we really do judge a book by its cover—and why! Stay tuned.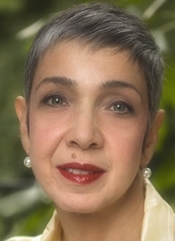 Yona Zeldis McDonough is the author of six novels; her seventh, The House on Primrose Pond, will be out from New American Library in February, 2016. In addition, she is the editor of the essay collections The Barbie Chronicles: A Living Doll Turns Forty and All the Available Light: A Marilyn Monroe Reader. Her short fiction, articles and essays have been published in anthologies as well as in numerous national magazines and newspapers. She is also the award- winning author of twenty-six books for children, including the highly acclaimed chapter books, The Doll Shop Downstairs and The Cats in the Doll Shop. Yona lives in Brooklyn, New York with her husband, two children and two noisy Pomeranians. Please visit her at or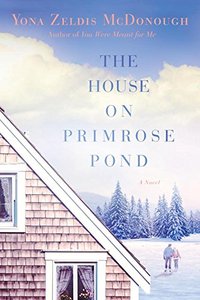 A compelling novel about one woman's search for the truth from the author of YOU WERE MEANT FOR ME.
After suffering a sudden, traumatic loss, historical novelist Susannah Gilmore decides to uproot her life—and the lives of her two children—and leave their beloved Brooklyn for the little town of Eastwood, New Hampshire.
While the trio adjusts to their new surroundings, Susannah is captivated by an unexpected find in her late parents' home: an unsigned love note addressed to her mother, in handwriting that is most definitely not her father's.
Reeling from the thought that she never really knew her mother, Susannah finds mysteries everywhere she looks: in her daughter's friendship with an older neighbor, in a charismatic local man to whom she's powerfully drawn, and in an eighteenth century crime she's researching for her next book. Compelled to dig into her mother's past, Susannah discovers even more secrets, ones that surpass any fiction she could ever put to paper...
1 comment posted.