Ann Purser | Introducing A New Character

February 9, 2010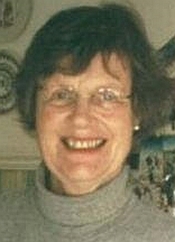 Before starting the Lois Meade Mysteries, I wrote six village novels, the Round Ringford series, where plot and characters were built up over the series. As I have always lived in English villages, this was a labour of love, and with so many contemporary issues, like closure of small village schools, dual carriageway bypassing a quiet village, changing character of villages as `incomers` move in, etc etc., there was plenty to write about.
So why detective stories?
I suppose partly for a change, and mostly because I had always loved to read them, and now began to write them. Again, the village setting, which I know best. (Write about what you know!) The twists and turns of a murder plot are fraught with danger to the author, and as I am not one who knows from the beginning exactly how it is going to progress, one or two readers have emailed `Hey, but what about so-and-so on page 98?` But I enjoy writing them immensely and am about to launch a new series: The Ivy Beasley Mysteries. Readers of Round Ringford stories will remember this crotchety character, and be amazed at her new career!
My website is: annpurser.com
Comments
7 comments posted.
Re: Ann Purser | Introducing A New Character

I enjoy reading detective stories and helping to solve problems. I like guessing and piling up the clues.
(Alyson Widen 2:01pm February 9, 2010)
My daughter is the one who is truly into mystery stories. She reads them constantly and her favorite book store handles mystery stories only. I read mysteries, but lean toward romances. However, small village settings especially interest me. I get tired of castles, princes and wealthy Italians.
(Gladys Paradowski 4:58pm February 9, 2010)
I look forward to reading the new series.
(Mary Preston 6:35pm February 9, 2010)
Hmmm. I hadn't known of your Round Ringford series, so it looks like I have to make even more trips to the bookstore! It, and your new detective series, are both types of books I like.

Thanks!

Later,

Lynn
(Lynn Rettig 6:51pm February 9, 2010)
I love a good mystery that I can
help solve along with the main
character. Good luck on your new
series.
(Lisa Richards 7:35pm February 9, 2010)
I enjoy mysteries but I'm usually lousy at figuring out who done it, so I prefer light and funny mysteries.
(Diane Sadler 9:20pm February 10, 2010)
Thanks for the messages,girls, and happy reading!
(Ann Purser 11:21am February 14, 2010)
Registered users may leave comments.
Log in or register now!