1--What is the title of your latest release?
2--What's the "elevator pitch" for your new book?
In this second-chance romance, an unhappily married couple makes a wish on an enchanted snow globe that they had never met, but when they wake up the next day in separate lives, the magic of Christmas helps them to realize that some love is just meant to be.
3--How did you decide where your book was going to take place?
I knew that it would begin in NYC, because… NYC at Christmas. But I knew they needed to spend the holidays thrown together in a small town, far from the big city, so I created a fictional town called Winter Falls, Wyoming where they grew up together but don't remember.
4--Would you hang out with your protagonist in real life?
I definitely would. Noel is feisty, ambitious, funny, good-hearted… everything you'd want in a friend.
5--What are three words that describe your protagonist?
Oh gosh - I accidentally did that above. Lol. I'll add three bonus words—loyal, beautiful, intelligent.
6--What's something you learned while writing this book?
I learned about memory villages, created for dementia and Alzheimer's patients. They are really cool places, set up to look like a real town square, etc., and staffed with with trained personnel. It's a really awesome concept.
I also learned that eating an entire bag of Christmas kisses every day in the name of "research" will still gain a person about five pounds. Learn from my mistakes.
7--Do you edit as you draft or wait until you are totally done?
I always edit what I wrote yesterday—so that it refreshes my brain on where I am. My memory isn't what it used to be!
8--What's your favorite foodie indulgence?
Ohhh boy. See number #6. But seriously- I love nachos, any sort of mexican food—I love fried fish (what a weird guilty pleasure, right?), and I love bread. Any bread, all bread. I don't discriminate.
9--Describe your writing space/office!
My office is my version of the Gryffindor common room. I am, very much, a large nerd. One million percent.
10--Who is an author you admire?
My best friend, M. Leighton. In addition to being a phenomenal author, she's just a good human.
11--Is there a book that changed your life?
I don't know if it changed my life, but after my dad died a few years back, someone sent me a copy of The Five People You Meet in Heaven by Mitch Albom, and it helped me as I maneuvered through the grieving process, just by imagining the ripple effect of my dad's life while he was alive. To this day, it's a driving factor in my personality- to make sure my actions have positive ripples so that when I'm gone, I leave something good behind. You know, maybe that book DID change my life.
12--Tell us about when you got "the call." (when you found out your book was going to be published)/Or, for indie authors, when you decided to self-publish.
My very first time? Boy, that was way back when I self-published a book called IF YOU STAY. At the time, New Adult was not a genre, and so it had gotten rejected by every agent I sent it to because there "wasn't a market for this age bracket (20's)." I knew Pax Tate's story needed to be told, and I wanted it told my way. So I self-published it. It climbed to the top of Amazon in days, and was on the New York Times for nine straight weeks.
It captured the attention of agents and publishers alike, and my inbox became flooded with so many of the folks who had rejected it in the first place.
The book who nobody wanted hit the New York Times bestseller list for multiple weeks, was sold in a three-book giant deal to Hachette, who republished it, and published the subsequent two books in the series (If you Leave and Before We Fall), and it changed my life.
It also taught me two things:
Never stop working for your dreams, and if you feel strongly about something, Listen to that. Listen to your instincts- they're there for a reason.
13--What's your favorite genre to read?
Oh boy- that's a tough one. It honestly depends on my mood. I love Psych Thrillers, Romances (who doesn't need to swoon?), Women's Fiction….
14--What's your favorite movie?
50 First Dates because Drew Barrymore is radiant.
15--What is your favorite season?
Autumn, and here's why (This is Lucy the house moose and I walking to the Lake the other day. Can you smell the leaves?
16--How do you like to celebrate your birthday?
I love to go out to breakfast, then go to Magic Kingdom for the day. If you ever go to Disney on your birthday- make sure to stop inside the gates and tell them it's your birthday. You get a happy birthday button- and then all day long, people tell you Happy Birthday. It's the best. (See #9, to recall that I'm a nerd).
17--What's a recent tv show/movie/book/podcast you highly recommend?
Jay Shetty- The 8 Rules of Love. Fantastically insightful, not just on relationships with others, but about how to love yourself, as well.
18--What's your favorite type of cuisine?
Mexican, Italian, Greek. In that order.
19--What do you do when you have free time?
Daydream while I listen to moody music, take walks in nature and put my feet in the soil, and take car rides with the top down at night. (Bonus points if there's a full moon…)
20--What can readers expect from you next?
I'll have to keep you posted on that. I'm working on a passion project, and while I think the story is going to go one way, my characters might disagree. So I don't want to publicly commit yet. I'm not fickle, but my characters can't be trusted. Lol.
Thank you so much for having me, and asking such great questions!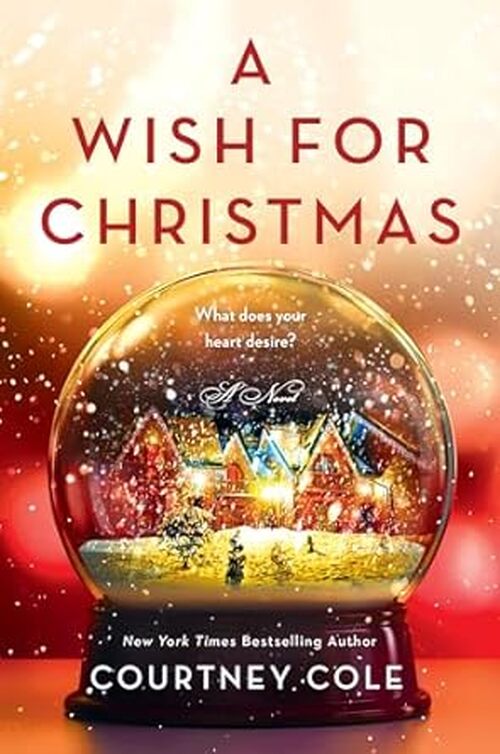 In this heartwarming story from New York Times bestselling author Courtney Cole, an unhappily married couple makes a wish on an enchanted snow globe that they had never met, but when they wake up the next day in separate lives, the magic of Christmas helps them to realize that some love is just meant to be.
Two weeks 'til Christmas…
Noel Blake is not in a great place. After several years of marriage, she and her husband Jonah are quietly drifting apart. The only time they really talk at all anymore is when they walk their dog, Elliott. And even then it usually ends in bickering.
When, one snowy day, Elliott manages to slip his leash, they find him blocks away in the care of a mysterious old man who asks them to make a wish on an old snow globe. Eager to get their dog safely home, they agree to his strange request. Neither one realizes that the wish they're about to make will change the course of their lives... possibly forever.
When Noel and Jonah wake up the next morning, they're in separate beds, separate apartments, separate lives. But are they any happier? As they live the existences they'd always wished for, both feel that something very important is missing. And when a chance encounter brings the pair back together, they find they have a spark of something very special.
Will they be able to find their way back to each other before it's too late, or does the Christmas Magic have another fate in store?
Romance Holiday [Avon, On Sale: November 14, 2023, e-Book, / ]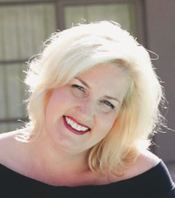 Courtney Cole is a novelist who would rather write than eat chocolate. She holds a Bachelor's degree in Business, but no amount of working in the corporate world could quell her urge to write. Courtney was born and raised in Kansas, home of incredibly friendly people and the most horrendous weather on the planet. Because summer days were so hot, she grew up reading stacks of books... and when she didn't like the ending, she wrote her own. Courtney loves hot pink nail polish, Mitch Albom and thunderstorms (not necessarily in that order). She currently lives near Chicago with her real life Prince Charming, two sons, one daughter and small domestic zoo.
No comments posted.