Most likely to be cautious Patrick O'Reilly, the deputy police chief of Langford and Maeve and Meg's older brother likes to have all the facts before he acts. He trusts Maeve and Meg but worries about their safety.
Most likely to have everything running smoothly behind-the-scenes Will Kensington, Maeve's husband, and the owner of A Thyme for All Seasons catering business. He manages his business and family life with seemingly ease.
Most likely to trust their instincts Zeena, the curly haired, velvet clad mystic who sees the future and knows the score.
Most likely to be most protective Fenway, Maeve's faithful dachshund. She may be small in size but has the heart of a lion.
Most likely to lead with their heart Maeve O'Reilly Kensington, our modern nurse midwife, who always leads with compassion and empathy.
Most likely to make a plan come together Meg, Maeve's older sister. She may be acerbic but can mobilize whatever forces she needs at any time.
Most likely to see through a façade Mary Margaret Callahan O'Reilly, Maeve, and Meg's mother, is no one's fool. She can spot a fake a mile away.
Most likely to surprise everyone Olivia O'Reilly, Patrick's wife, who keeps everyone on their toes. She visits different decades with her wardrobe, décor, and menus at a moment's notice. Here is one of her favorite desserts:
Olivia's Baked Alaska
8 servings
3 ½ quarts Neapolitan ice cream or 3 different flavors of your choice, slightly softened
1 pound cake in 1-inch slices
6 egg whites at room temperature
¼ tsp cream of tartar
½ cup sugar
Line a 3-quart bowl with plastic wrap. Scoop ice cream into the bowl and press to remove
any gaps.
Top with pound cake slices. Cut them to fit the bowl and press them into the softened ice
cream.
Cover well so all the ice cream is covered. Wrap in plastic wrap and freeze for three
hours.
Beat egg whites and cream of tartar on high until foamy, about three minutes. Add sugar
and beat until stiff peaks form.
Remove plastic wrap and invert the cake onto a baking sheet. Cover with meringue. Place
uncovered in freezer for at least 1 hour.
Preheat oven to 500 degrees. Bake for 3 to 5 minutes, until the meringue is golden.
Cool for 5 minutes before serving.
Most likely to be cool under pressure The "Ladies of the Lobby" of the Hanville Grove senior residence. They rely on their combined life experiences to maintain calm and collected under the direst circumstances.
Modern Midwife Mysteries #3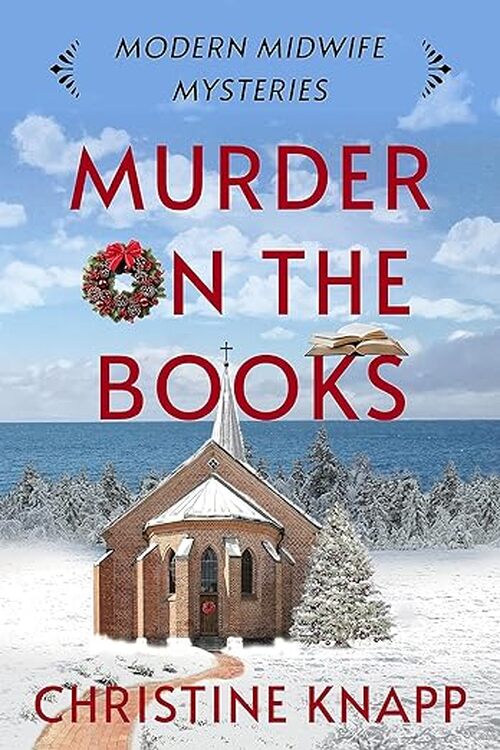 Books and bells, midwives, and murder…
Maeve O'Reilly Kensington has fully recovered from her heart-pounding escape from a murderer last summer. Now she and her husband, Will, are happily adapting to life as parents of an eight-month-old while also preparing for the birth of their second daughter. Will's catering business, A Thyme for All Seasons, is booming and Maeve's midwifery practice has blossomed under new hospital leadership.
It's winter in the seaside New England town of Langford, and the holidays are fast approaching. Maeve decides to make a last-minute dash to the Langford Library just before closing time...and discovers the body of the well-loved library director in the snow! Did she have a medical issue? Did she fall? Is murder on the books?
A tangled web is weaved and Maeve and her wealthy, forthright sister Meg are stymied at every turn. At the same time, jewelry thieves may have targeted the Hanville Grove senior center where Maeve and Meg's mother and the "ladies of the lobby" reside. Holidays, murder, and robberies pile up as Maeve's pregnancy marches on. Can the sisters solve the crimes in their limited time frame? Will Maeve have the birth of her dreams? Will the Langford Library ever be the same?
Holiday | Mystery Woman Sleuth [Gemma Halliday Publishing, On Sale: November 14, 2023, Paperback / e-Book, ISBN: 9798215280188 / ]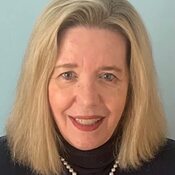 Christine Knapp practiced as a nurse-midwife for many years. A writer of texts and journal articles, she is now thrilled to combine her love of midwifery and mysteries as a debut author. Christine currently narrates books for the visually impaired. A dog lover, she lives near Boston.
No comments posted.