1--What is the title of your latest release?
2--What's the "elevator pitch" for your new book?
In a fresh new Maine-set holiday cozy, landscaper Kinsley Clark must root out a killer before she becomes the prime suspect.
3--How did you decide where your book was going to take place?
I grew up visiting my aunt and uncle who lived on the coast of Maine along a cliff walk and I was desperate to return.
4--Would you hang out with your protagonist in real life?
Absolutely! Kinsley loves to work with flowers (as do I) and loves to solve mysteries. A double win in my book!
5--What are three words that describe your protagonist?
Curious, protective, hard working
6--What's something you learned while writing this book?
How to create Kissing Balls! The instructions are in the back of the book so you can try your hand at it too.
7--Do you edit as you draft or wait until you are totally done?
I write a thousand words a day. The next day I edit that content and then write the next thousand. Repeat until complete. I edit again after my editor makes suggestions.
8--What's your favorite foodie indulgence?
I have celiac. So, gluten free anything! But I sure do love a good cake!
9--Describe your writing space/office!
I have a stand-up desk alongside a window in my kitchen. I also have an office upstairs if anyone else is home because I need complete quiet to work otherwise, I'm easily distracted.
10--Who is an author you admire?
Agatha Christie as she broke the glass ceiling for women mystery writers.
11--Is there a book that changed your life?
The bible.
12--Tell us about when you got "the call." (when you found out your book was going to be published)/Or, for indie authors, when you decided to self-publish.
This is my tenth published book. I also write under the names: Holly Danvers and Holly Quinn. I do recall though my first book sold in a small amount of time (like a week or two) and my agent was surprised by that—as was I!
13--What's your favorite genre to read?
domestic suspense
14--What's your favorite movie?
It's a Wonderful Life.
15--What is your favorite season?
I love the summer because I'm blessed to be able to live by the water.
16--How do you like to celebrate your birthday?
The greatest gift to me is time so I make my husband take the day off and we go on local adventure on our wave runners as well as a picnic.
17--What's a recent tv show/movie/book/podcast you highly recommend?
I've been reading a lot of Sally Hepworth lately… and I really enjoy her style.
18--What's your favorite type of cuisine?
Anything pasta related prior to celiac. Now I would probably say tacos and homemade salsa.
19--What do you do when you have free time?
Besides reading and writing, I love to oil paint, garden, and any DYI I can get involved in.
20--What can readers expect from you next?
I'm not sure. Perhaps another cozy mystery? I'm also dipping my toe in suspense…fingers crossed!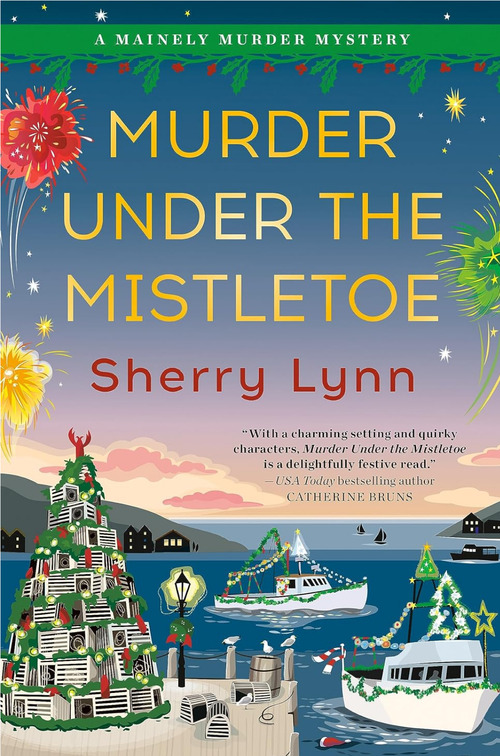 In a fresh new Maine-set holiday cozy, landscaper Kinsley Clark must root out a killer before she becomes the prime suspect.
Landscape artist and owner of SeaScapes, Kinsley Clark has been re-hired to decorate the town of Harborside for the upcoming holiday season and boat parade. Using the local elements found in Maine, Kinsley creates kissing balls—the town's official mistletoe—to hang downtown and along the wharf. Kinsley is also responsible for Harborside's official "lobster-stacked" Christmas tree, located beside the local marina, where the annual Harborside Boat Parade & Fireworks Display takes place.
When local alderman Chris Chesterfield—dressed up as the Grinch, right down to the green face paint—falls off the pier and into the icy Atlanticthe night of the annual kickoff event, the town is in shock. But all eyes turn to Kinsley and her beautiful decorations when it becomes evident that Chris didn't fall after all—and that he was looking to replace SeaScapes with a different decorating team. Kinsley, along with bestie, Becca, and Pete, the owner of the Blue Lobstah, must unearth the truth before Kinsley takes the fall.
Holiday | Mystery [Berkley, On Sale: November 7, 2023, Trade Paperback / e-Book, ISBN: 9780593546673 / eISBN: 9780593546680]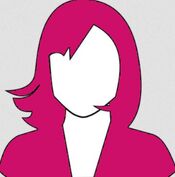 Sherry Lynn spent countless summers on the coast of Maine, knowing she'd one day return to write about the magical location from her youth. Curious by nature, sleuthing became the perfect fit for her, and she has written multiple cozy mystery series under several pseudonyms. Currently, Sherry lives in the Midwest with her husband, but she dreams about one day retiring oceanside with a good book in her hand.
No comments posted.