Hi! It's Julie Tieu. I'm excited to share my next novel, FANCY MEETING YOU HERE. It's a 27 Dresses-inspired romcom about wedding florist Elise and groomsman Ben. Elise has her hands full, being both florist and bridesmaid for her best friends' wedding while secretly trying to save her struggling shop. When Elise gets paired with Ben, she thinks her only job is to keep him from ruining the wedding, but as they spend more time together, she realizes there's more to him underneath his grumpy exterior.
Friendship: Elise's tight knit group of besties have been there for each other for ten years, so Elise wants to make their weddings beautiful.
Asian American: Elise Ngo is Chinese-Vietnamese American and Ben Yu is Chinese American. The rest of the cast is mainly Asian American as well.
Nonstop: This book is jam packed with events, so you'll get to experience the behind-the-scenes chaos with Elise and the gang.
California: The story takes place all over the San Gabriel Valley, a suburban area just east of Downtown Los Angeles, where several communities have an Asian majority population.
Younger: Ben Yu is one of Elise's best friend's younger brother, which makes things complicated when they catch feelings.
Money: Elise's floral studio is struggling, and she enters a contest in the hopes to win the prize money to stay afloat.
Election: Ben comes from a political family and helps his mom during her reelection campaign.
Elusive: Even though Ben is one of Elise's friend's brothers, she's never met him because he manages to dodge every wedding event.
Trust: Ben is careful about who he lets into his life, so he doesn't have the best first encounter with Elise.
Intuition: Elise isn't afraid to take a leap of faith, even if her gut instinct isn't always right.
Nerve-wracking: The weddings and election has everyone on edge.
Games: For one wedding, the groom and groomsmen must play door games in order to get the bride for the Chinese wedding ceremony.
Yes: Elise says yes to planning one of the weddings, adding more to her already full plate.
Only One Bed: I think this is self-explanatory.
Understanding: Elise and her friends have a deep understanding of each other that helps them overcome some of the wrenches that get thrown into their plans.
Happy Ever After: Elise loves weddings and believes her dream man is out there and worth waiting for.
Elegant: Elise's first wedding is a fancy affair at the fictional Ellery Estate in Pasadena.
Rowdy: Elise and her friends have a memorable bachelorette party that gets a little out of hand.
Experience: Elise always strives to create a beautiful experience for her brides. Similarly, I hope you enjoy reading this book and going on this fun journey with Elise and Ben.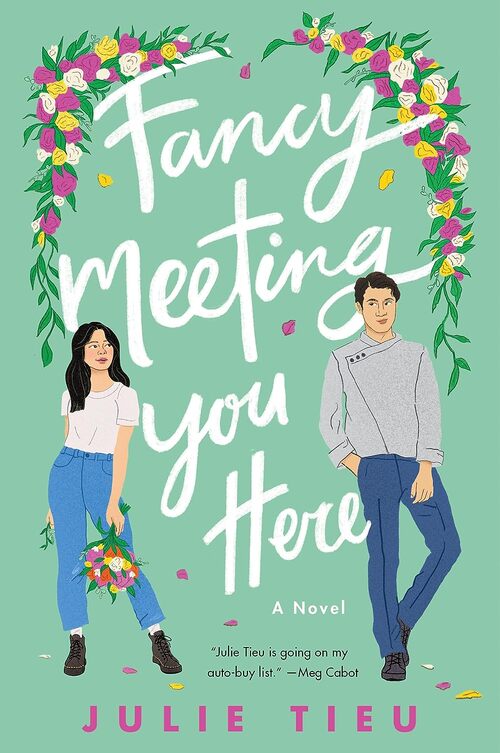 Opposites attract when an always-the- bridesmaid florist and a grumpy caterer mix business with pleasure in this swoony romantic comedy in the vein of 27 Dresses from Julie Tieu, author of The Donut Trap and Circling Back to You.
Every single one of Elise Ngo's close girlfriends—Rebecca, Jesse, and Beth—is getting married within the same few months, and every single one of them has asked her to be both bridesmaid and florist. Though it's a lot for her to juggle, the work and exposure is a boon to her struggling flower shop.
The stakes are high at Rebecca's high-profile wedding, where the guests are mostly political connections of Rebecca's parents. Desperate for the event to go off without a hitch, Elise enlists the help of an outside caterer who turns out to be Ben Yu, Rebecca's elusive younger brother.
Though Ben is prickly and aloof, he offers Elise much needed business designing flowers for his mom's campaign fundraisers and Elise begins to see there's more to Ben than his gruff and handsome exterior. But their romance takes off as the political campaign ramps up, complicating their relationship with unforeseen consequences. Now always-the-bridesmaid Elise must fight for what she wants to finally get her own happily ever after.
Romance Comedy | Fiction | Romance Contemporary [Avon, On Sale: November 7, 2023, Paperback / e-Book, ISBN: 9780063245198 / ]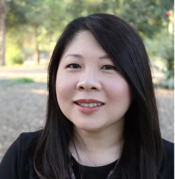 Julie Tieu is a Chinese American contemporary romance author based in the Los Angeles area. Her debut novel, THE DONUT TRAP, is loosely inspired by the years she spent working at her family's donut shop. When she's not working, she's eating her way through new destinations with her husband and two energetic kids.
No comments posted.