EXCERPT: THE HOUSE OF STARLIGHT AND SHADOW (The Mirror Kingdom Chronicles #1) by Coreene Callahan
Somewhere in Philadelphia
Taking pictures of a couple through the window of a trashy motel wasn't Truly Langford-Bardot's idea of fun. Problem was, given recent income opportunities, it appeared to be her new job. How she'd gone from celebrated photographer to Mrs. Reeser's only chance of landing a seven-figure divorce settlement wasn't a mystery. She'd put herself here, slouched in the bucket seat of her '71 Barracuda, telephoto lens pointed at the lily-white ass of a man who should know better.
Or at least possessed enough grey matter to close the blinds.
Stupid. Also… gross.
Lifting the travel mug perched between her knees, she washed the bad taste out of her mouth, then framed another shot. Her camera shutter fired. The rapid clicking erupted through her open window to drift undisturbed down the sidewalk. Cracked concrete. Chilly autumn air. Just another late night in an about-to-slide-over-the-edge-into-poverty neighborhood. Shifting forward, she tilted her Canon for a better angle. She checked the images on the digital screen and…
There it was — the money shot.
Double, extra disgusting.
She hated the cheater assignments. Freelancing for workers' comp on insurance fraud cases was so much better. Taking those pictures didn't involve sex with prostitutes. It consisted of snapping photos of a guy claiming to have suffered a debilitating back injury at work, but didn't have any problem climbing a ladder to clean out rain gutters at home.
Again, stupid. Also, thankfully, a lot less gross.
Slouched in her seat, she thumbed the toggle on her camera, flipping rapid-fire through the images on screen. No need to stay any longer. The shots she'd gotten worked. Mrs. Reeser now possessed all the ammunition she needed to close the book on a bad marriage and open a new chapter. Truly didn't know what that looked like, but if Reeser could piece her life back together after twenty-five years with a jerk, who knew? Maybe there was hope for her yet.
Cranking her window closed, she put the cap back on and twisted off the long-range lens. She pocketed it along with her Canon into the padded interior of the large camera bag sitting on the passenger seat. A quick pull zipped her baby away as her cellphone rang in the holder on her dashboard.
Montrose calling.
Lovely. Just what she didn't need. Another go-around with a guy she didn't like, never mind want to admit employed her.
Taking a fortifying breath, Truly touched the flat screen.
A voice full of oil and smoke spilled out of the speaker. "Triple."
"Yeah," she said, gritting her teeth at the nickname. She'd asked him repeatedly to stop calling her that, but surprise, surprise, he never listened.
"You done?"
Of its own volition, her gaze flicked toward the window across the street. She grimaced. No sense looking at that again. "Money shots in the bank."
"You coming in now?"
She glanced at the time on her phone. 12:47 AM. No way in hell was she going in now. Later was soon enough to deal with Montrose. "Tomorrow."
"No good. Need you back at shop now."
Suspicion uncoiled in the back of her brain. "Why?"
"Got a visitor."
"Tell him to come back."
"Triple, there's a fucking troll sitting in my office."
Truly blinked. A troll? What the hell did that mean?
"Says he won't leave until he speaks with you."
"Come on, Rosy," she said, paying him back with a nickname of his own. Fiddling with her travel mug, she snapped the tab on the top open and closed. "It's going on one."
"Don't care," Montrose said, sounding more than his usual amount of pissed off. "Get your ass back to shop."
Truly sighed.
Wonderful. She officially despised her new life. Who could blame her? The circumstances of her employment sucked, and her new boss wasn't pleasant. An affront to every sister in the sisterhood, Montrose said whatever popped into his head. Most of which was rude, insulting or downright disturbing. Staring at her keychain swinging from the ignition, she debated. Give in to the bonehead who signed her paychecks. Or hold the line and be out of a job.
The desire to eat in the next two weeks won out. "Be there in twenty."
Montrose grunted and disconnected.
She fired up the second love of her life. The engine caught and her car rumbled, sending a thrill through her. Never failed. Hearing her baby snarl always lifted her mood. The 'Cuda was one of the only things she'd managed to keep after being fired from her dream job.
The condo in the swanky downtown corridor — sold.
All her old friends — gone.
Her reputation — decimated.
And yet, the 'Cuda remained a steadfast companion, faithful in the face of adversity.
With a quick glance, she checked her blind spot, then cranked the wheel and pulled out onto the street. All quiet. No traffic on the boulevard. No one milling around or hanging out on street corners. A surprise. The seedier parts of Philly normally came alive at night.
Not here by the looks of it.
The small row houses across from the motel sat snug on their small lots, gates in crooked fences closed, interiors dark, no movement inside. She caught the occasional blue flicker of a television as she drove past low-slung wartime bungalows, turned deeper into the belly of the beast, toward the wasteland of Montrose & Brim Investigations and the 'troll' responsible for making an already less than stellar night even worse.
Copyright © Coreene Callahan with permission from Oliver Heber Books
The Mirror Kingdom Chronicles #1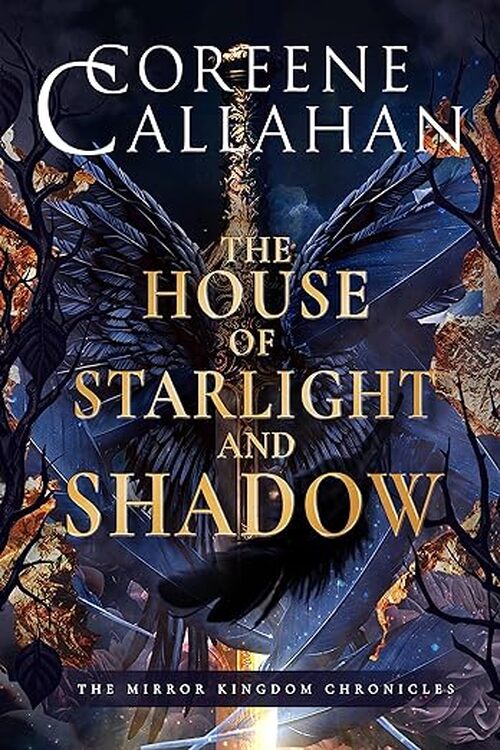 From Amazon Bestselling Author Coreene Callahan comes a spellbinding novel about a woman born to stand in the breech between parallel worlds where revolution is imminent, honor means little, and the stakes are life and death.
Truly Langford-Bardot has spent her life pretending to be normal. No one knows about the monsters that stalk her sleep, or that she was left inside a cardboard box on the steps of a church as a newborn. Raised in foster care on the tough streets of Philadelphia, she learned to take care of herself and trust no one.
After being forced out of her dream job, she's working a dead-end one when a mysterious stranger arrives with proof she's heiress to a Victorian mansion in a ramshackle neighborhood. But upon entering her new home, Truly accidentally unlocks a door to a magical realm, releasing an ancient evil from its prison—along with a dark family secret.
Hunted by those who rule the mirror kingdom, Truly comes face-to-face with Westvane, the queen's slayer, and is given an ultimatum—help him recapture the monster she set free and kill the queen, or be executed for opening a portal to another world.
Fantasy | Action | Fiction Adventure [Oliver-Heber Books, On Sale: October 31, 2023, e-Book, / ]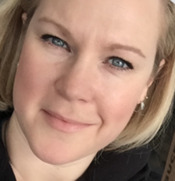 Riveting Stories. Magical Worlds
Coreene Callahan is the bestselling author of the Dragonfury Novels and Circle of Seven Series, in which she combines her love of adventure and the supernatural with her passion for history. After graduating with honors in psychology and taking a detour to work in interior design, Coreene finally returned to her first love: writing. Her debut novef Fury of Fire was a finalist in the New Jersey Romance Writers Golden Leaf Contest in two categories: Best First Book and Best Paranormal. She lives in Canada with her family, a spirited Anatolian Shepherd, and her wild imaginary world.
No comments posted.