Book Title: THE LETTER TREE
Character Name: Laura Bradshaw
How would you describe your family or your childhood?
My early childhood was wonderful. My mother was still alive, and my father was happy. We had friends and lived in the middle of a beautiful city. Everything about my early years was idyllic. If I could go back, I would savor them. I had no idea what was ahead.
What is your greatest talent?
I'm a bit unconventional. The last few years of my life have been rather lonely. I spend a lot of time reading. I am particularly fond of books about animals. I live near the zoo and have always loved my time there. I try to learn what I can about each animal there.
Significant other?
Someday, I hope. But after losing my childhood friend and my world falling apart, I haven't had many opportunities to meet anyone. My father talks about me making a match with someone who would benefit his business. I would not mind a man that is business savvy, but I do hope to find a love match, if I can.
Where do you live?
I live in a home just outside of the Buffalo Zoo. I wake up to the sounds of the animals. It's beautiful. There is a park near it that is so large you forget you are in the heart of the city.
Do you have any enemies?
I suppose I do. My father was business partners with William Campbell. They were friends, until something happened. I don't know what exactly. But ever since that time, our family has hated the Campbells. It's always made me a little sad because I was such good friends with the Campbell's son. But he's one of them, so I suppose I hate him too.
Do you have children, pets, both, or neither?
No children, but I do have a pet. My father bought a pet Macaw because it was rare, and he loves owning things that no one else has. The bird learned some horrible language, we believe from a sailor. My father lost interest and he's mine now. He's beautiful and I named him Tybalt.
Greatest disappointment?
This will sound silly. But I used to dream of growing up and courting Isaac Campbell. When our families parted ways, I always hoped he would find a way to still be my friend. But he didn't. I thought I knew him. I suppose I am disappointed in myself for believing in him.
What do you do to entertain yourself or have fun?
I have an anonymous friend that I write too. It was a chance meeting but has proved a great source of comfort and entertainment. My letter friend is the one person I feel really knows me.
What is the most pressing problem you have at the moment?
I want a life outside of my father's home. It's not the happy home of my childhood any longer. I have no freedom to choose for myself. I feel like I am slowly dying. I have to find a way to break free. My options are so limited, I don't know how I'll do it.
Is there something that you need or want that you don't have? For yourself or for someone important to you?
I want to understand what happened between my father and William Campbell. I have always believed that if I could just discover what happened, then maybe I could set things right.
Why don't you have it? What is in the way?
My father won't talk. My mother is dead. I don't know how to piece it all together. Perhaps, I will ask my letter friend and see if he has any ideas…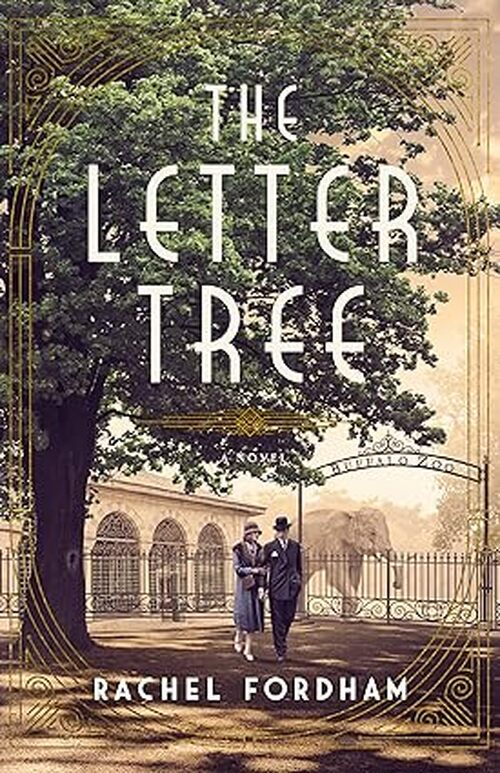 Romeo and Juliet meets You've Got Mail in 1920s New York when hidden letters change everything for two lost souls and the community around them.
Seven years ago, a letter left inside a tree brought Laura Bradshaw an anonymous friend who helped her navigate the tragic loss of her mother and gave her something to look forward to despite the overbearing hand of her father. Life would be far bleaker, if not for her beloved Letter Tree, her dear friend, and her secret trips to the Buffalo Zoo. But even these rays of light are threatened when her father decides to play matchmaker in order to further his business goals.
When Isaac Campbell learns that his letter friend is destined to court another, he balks at the suggestion and begs her to break her rule of namelessness and meet him. Her words have endeared her to him, he's ready to fall at her knees and beg her to choose him—that is until he sees her face. The stranger he's become so attached to is not a stranger . . . but the only daughter of his family's sworn enemy.
Can the grown children of feuding parents bridge the chasm between them? Or is the divide too deep—and too wide?
Romance Historical [Thomas Nelson, On Sale: October 31, 2023, Paperback / e-Book, ISBN: 9780840718426 / ]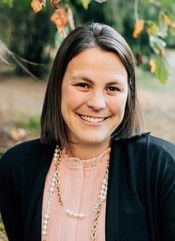 Rachel Fordham has long been fascinated by all things historical or in the words of her children "old stuff". Often the historical trivia she discovers is woven into her children's bedtime tales. Despite her love for good stories she didn't attempt writing a novel until her husband challenged her to do so (and now she's so glad he did). Since that time she's often been found typing or researching while her youngest child naps or frantically writing plot twists while she waits in the school pick-up line. In addition to her passion for storytelling she enjoys reading, being outdoors and seeing new places. Rachel lives with her husband and children on an island in Washington state.
No comments posted.