What is the title of your latest release?
What's the "elevator pitch" for your new book?
Erik Halverson, a Norwegian warrior descended from Vikings, is tasked to kidnap the beloved sister of the four mighty Sinclair Horsemen of Scotland. Hannah Sinclair, worried about becoming a virgin spinster, chooses the Norwegian trader to seduce. But when he kidnaps her during her planned seduction, passion turns to fury. Erik soon realizes that the Highland kitten he's come to steal is, in fact, a Hellcat.
How did you decide where your book was going to take place?
I fell in love with Scotland when I first visited there thirty years ago. The history is full of such raw passion, emotion, and conflict that I was and still am drawn to that setting.
Would you hang out with your heroine in real life?
Definitely! Hannah is fun and brave and hilarious.
What are three words that describe your hero?
Broody, Golden-Hearted, Brawny
What's something you learned while writing this book?
I've usually focused on Scottish and English history for my books. Writing HIGHLAND SURRENDER sent me diving into Danish and Norwegian history. I learned that, unlike other monarchs in the 16th century, Queen Sophie of Denmark-Norway remained very close to her children. She was also the richest woman in Denmark-Norway and kept the government going with her own funds after her husband died and her son became the king.
Do you edit as you draft or wait until you are totally done?
A combination of both. Sometimes I write 2/3 of the book and then start editing at the beginning to smooth plot lines out so I can write the last 1/3 with more ease.
What's your favorite foodie indulgence?
Ice cream! Banana pudding ice cream!
Describe your writing space/office!
I have an office in the front of my house where I can sit by the window in a comfy chair and watch the birds, squirrels, and skinks come up to my window feeder and eat. The room is full of natural light and all my books, maps, and inspiration.
Who is an author you admire?
Madeline Martin
Is there a book that changed your life?
The Secret by Julie Garwood made me want to write Scottish historical romance.
Tell us about when you got "the call." (when you found out your book was going to be published)
My "call" was an e-mail from my agent followed by a phone call. It was very exciting, and I walked around floating for at least a week!
What's your favorite genre to read?
Mysteries and Thrillers (with some romance in them)
What's your favorite movie?
I have so many! Miracle, Harry Potter, Pride and Prejudice, Don't Worry Darling, Get Out!, and the list goes on and on.
What is your favorite season?
Fall
How do you like to celebrate your birthday?
My birthday is on New Year's Day, so sometimes we are traveling home from the holidays. But if I'm home, I like to go out to browse a bookstore or stationary store while sipping a hot cocoa or hot chai tea latte. And then cake with my family that evening.
What's a recent tv show/movie/book/podcast you highly recommend?
My family and I are watching Only Murders in the Building and love it. I also love The Great British Baking Show (everyone's so nice!). I love the Vulgar History Podcast.
What's your favorite type of cuisine?
Italian
What do you do when you have free time?
Make crafts and work on my planner. I also make time for yoga.
What can readers expect from you next?
I have just turned in the first draft of the first book in a brand-new 16th century Scottish romance series called The Brotherhood of Solway Moss. Four men from warring clans on the Isle of Skye are imprisoned together in England. They band together to escape, and when they return to Skye, they realize that they trust each other more than their own clans. Each one works to foster peace so they can build a stronger Scotland. But it's nearly impossible to trust someone when you've been abandoned by those you thought were loyal. Love requires trust. Amongst the lies and treachery of warring families, each hero must take a leap of faith if they want to find true strength in the greatest prize of all – love. The first book is scheduled to release in July of 2024.
Sons of Sinclair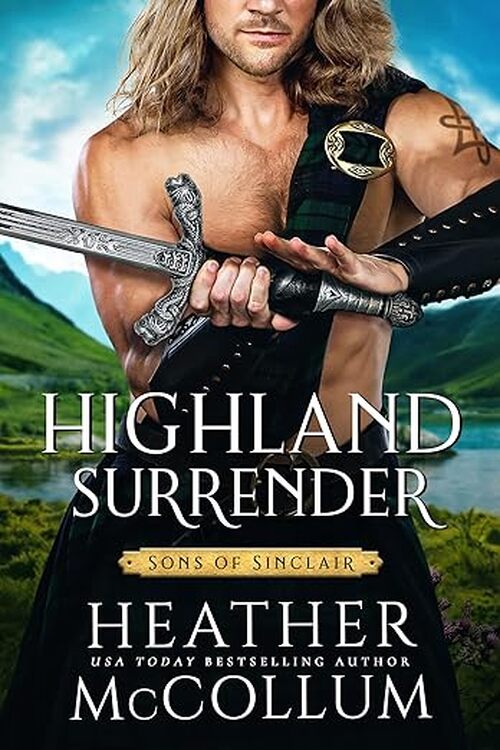 With his family's honor on the line, Norse warrior Erik Halverson has no choice but to follow the orders of the royal house of Denmark. Now he must follow his destiny—and royal command—to sail to Scotland, find his enemy's weakest link, and abduct her. Their mistake, of course, was thinking the Sinclair lass wouldn't fight back.
From the moment her four brothers took control of their clan, Hannah Sinclair has learned to stand tall and defend herself. So when a big, brawny, and admittedly handsome warrior tries to abduct her, she isn't about to give in. And the more he tries, the more she's determined to make it as hard as possible...and enjoy it all the while.
Now Norway's greatest warrior has a Highland hellcat on his hands, and Odin help him, he can't resist her. But with the brutal Sinclair brothers coming after them, Erik is out of options. War is inevitable. And when a man is forced to choose between duty and passion, only one will win…
Romance Historical [Entangled: Amara, On Sale: October 24, 2023, Mass Market Paperback, ISBN: 9781649374943 / ]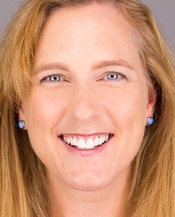 Heather McCollum is an award winning, historical romance writer. She is a member of Romance Writers of America and the Ruby Slippered Sisterhood of 2009 Golden Heart finalists. The ancient magic and lush beauty of Great Britain entrances Ms. McCollum's heart and imagination every time she visits. The country's history and landscape have been a backdrop for her writing ever since her first journey across the pond. When she is not creating vibrant characters & magical adventures on the page, she is roaring her own battle cry in the war against ovarian cancer. Ms. McCollum recently slayed the cancer beast and resides with her very own Highland hero, rescued golden retriever & 3 kids in the wilds of suburbia on the mid-Atlantic coast.
No comments posted.