1--What is the title of your latest release?
2--What's the "elevator pitch" for your new book?
Lina doesn't believe in ghosts, but they won't leave her alone.
3--How did you decide where your book was going to take place?
I love the mystical sense that nature adds to any story. Coleford is a town in the west of the Forest of Dean, Gloucestershire, England.
4--Would you hang out with your protagonist in real life?
Yes!
5--What are three words that describe your protagonist?
Curious, determined, and brave.
6--What's something you learned while writing this book?
When we help others, we discover our true potential and grow as people.
7--Do you edit as you draft or wait until you are totally done?
Editing is my lifeline in writing—I'm always editing.
8--What's your favorite foodie indulgence?
I can't live without pastries. The combination of dough and sweets makes me happy!
9--Describe your writing space/office!
I love writing outdoors—anywhere is wonderful if I'm not confined by walls.
10--Who is an author you admire?
Agatha Christie all the way.
11—Which Agatha Christie book is your favorite?
They are all so great that it's hard to pick one, but The Murder of Roger Ackroyd is high on the list.
12—Have you written other books?
The Ghosts of Lewis Manor.
13--What's your favorite genre to read?
Mystery
14--What's your favorite movie?
The Lord of the Rings
15--What is your favorite season?
I love spring. I love seeing nature come back to life after the long days of winter.
16--How do you like to celebrate your birthday?
Eating out with my family is all I need for a happy birthday—if we go to a steakhouse even better!
17--What's a recent tv show/movie/book/podcast you highly recommend?
When I'm not reading mystery, I like heartfelt biographies. I highly recommend Unbroken by Laura Hillenbrand. The movie is awesome, but the book is even better.
18--What's your favorite type of cuisine?
Italian
19--What do you do when you have free time?
Go for walks with my pomsky, watch mystery shows, or start some crazy project like repainting the house.
20--What can readers expect from you next?
A historical-mystery time-travel romance coming in April 2024.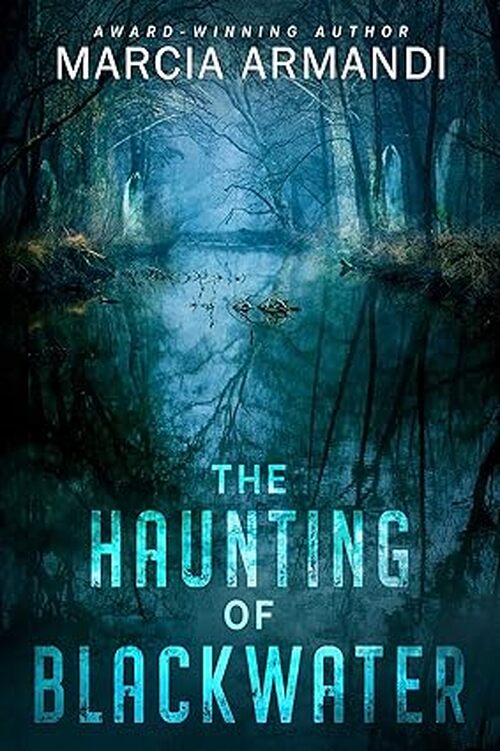 Lina doesn't believe in ghosts, but they won't leave her alone.
When her father is killed, Lina and her little brother Mateo are forced to move in with her domineering uncle at Blackwater Manor. Lina soon discovers that her uncle intends for her to marry his nephew, Bray, to gain control of her inheritance. She is also convinced her uncle had something to do with her father's death.
As the days pass, it becomes increasingly clear that Blackwater is haunted, and the malevolent presence seems determined to harm the siblings. To protect her brother, Lina attempts to communicate with the ghosts, all the while evading the handsome but devious Bray and crossing paths with the mysterious Max, a dashing army lieutenant with secrets of his own.
But as Lina unearths the atrocities of the past, she must now unmask her father's killer and discover the ghosts' intentions before she becomes one of them.
Paranormal Thriller [City Owl Press, On Sale: October 24, 2023, e-Book, / ]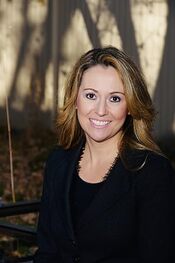 Award-winning author Marcia Armandi was born and raised in Argentina. She is a soccer fanatic and loves listening to tango. Marcia studied International Family History Research and Writing. After decades of compiling personal histories, she has developed a profound gratitude for the strength that can be found in families. So it is that through her fiction, Marcia explores the meaning of love and loyalty in times of fear, war, and finally, death.
No comments posted.