Instead of trying to find your perfect match in a dating app, we bring you the "Author-Reader Match" where we introduce you to authors you may fall in love with. It's our great pleasure to present Diane Kelly!
Writes:
Cozy mysteries featuring curious, perceptive, and resourceful women and their furry, four-footed sidekicks. Plotlines feature unusual methods of murder and intriguing clues, and often involve some fascinating forensics. Handsome heroes play secondary roles, and there's lots of humor, too. In SNOW PLACE FOR MURDER, an avalanche of trouble befalls recently divorced lodgekeeper Misty Murphy when a guest is found dead and buried in the snow outside her Mountaintop Lodge in North Carolina's beautiful Blue Ridge Mountains. Solving a murder is a slippery slope but, with the help of her hunky handyman, she's determined to find out who put her guest on ice.
About:
"Mom" to two adorable yet demanding dogs and five frisky felines, I can most often be found in a lounge chair on my deck, sunning my legs while concocting humorous whodunnits on my laptop. When not writing, I enjoy hiking the wooded trails near my home in central North Carolina, or in the mountains in the western part of the state. My hobbies include cake decorating, ice skating, and snow skiing. A lover of libraries, I serve on the board of my local Friends of the Library group. I'm a big fan of road trips, live theater and music, and casual conversation around a fire pit with a glass of wine or a hot toddy in hand.
What I'm looking for in my ideal reader match:
A reader who sees herself in my inquisitive, clever, and determined heroines
A reader who enjoys learning something new while being entertained
A reader who can't resist a furry face
A reader who enjoys reading about women in nontraditional roles
A reader who enjoys a touch of romance in a mystery
What to expect if we're compatible:
Strong, smart women leading the charge
Some chuckles and a bit of hijinks
Well-rounded stories that involve the leading character's whole world
Coming away from the stories with new perspectives or information
Finding new fictional friends!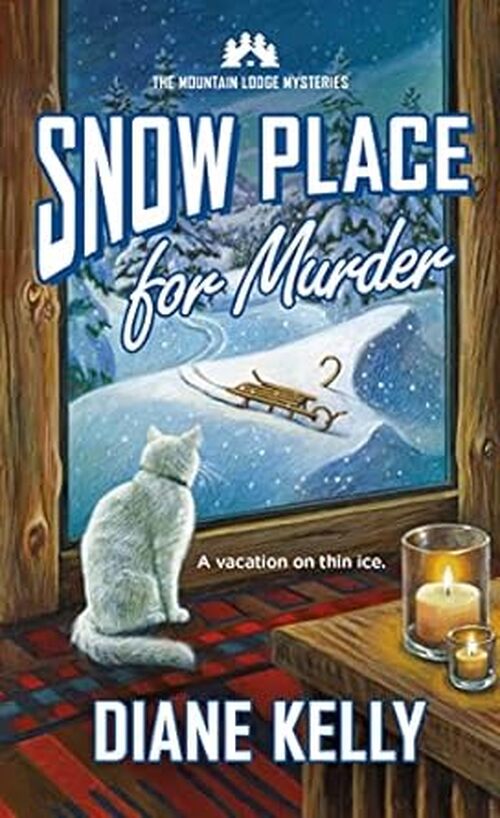 The third in the charming and engrossing Mountain Lodge mystery series by Diane Kelly, in Snow Place for Murder, the weather at the Mountaintop Lodge is truly frightful…
International resort developer Nigel Goodwin has traveled all the way from London, England to Misty Murphy's little corner of North Carolina and bought out the Mountaintop Lodge for the week prior to Christmas. Their intention? To pitch an exclusive new resort concept to wealthy American investors.
But locals are at odds over the idea, and when a group comes to the lodge to express their worries to Mr. Goodwin and the potential investors, a blizzard hits Beech Mountain. Like the weather outside, things quickly get frosty, and Misty has to call local police to intervene. Handyman Rocky Crowder plows the lodge's drive and, in an attempt to regain a jovial holiday atmosphere, smooths the snow pile into a makeshift sledding hill for the guests to enjoy.
Misty's boys have finished their exams and are "home" from college for the winter break, planning to spend most of their time snowboarding at the ski resort. While taking a few runs down Rocky's sledding hill, they discover a funny-looking, nose-shaped rock. Only it's not a rock. It's the frozen nose of Nigel Goodwin, who's found dead and buried under the mound of snow.
Who put the developer on ice and why?
Mystery Cozy | Small Town [St. Martin's Paperbacks, On Sale: October 24, 2023, Mass Market Paperback / e-Book, ISBN: 9781250816016 / eISBN: 9781250816023]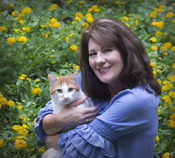 A former tax advisor and assistant state attorney general, Diane Kelly is no stranger to white-collar crime. When she realized her experiences made great fodder for novels, her fingers hit the keyboard and thus began her award-winning Death and Taxes romantic mystery series. A dog lover and Citizens Police Academy graduate, Diane also writes the hilarious K-9 cop Paw Enforcement series. Her love of vintage homes and renovation shows was a natural segue into her House Flipper mysteries, which feature a fabulous feline. Diane's other series include her Busted female motorcycle cop series, her Southern Homebrew moonshine mystery series, and her Mountain Lodge Mysteries series, which is set in the Blue Ridge Mountains not far from her home in North Carolina.
No comments posted.