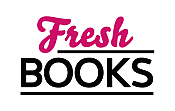 August reads to excite you
Diane Kelly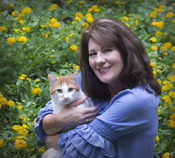 Blogging at Fresh Fiction
Diane Kelly | 20 Questions: MURDER WITH A VIEW
February 8, 2021
1--What is the title of your latest release? MURDER WITH A VIEW Read More...
Diane Kelly | Is All Truly Fair in Love and War?
October 16, 2012
Bad breakups. Ugh. We've all suffered through them. Whether you're the breaker-upper or the breaker-uppee, the end of a relationship can Read More...
A former tax advisor, Diane Kelly inadvertently worked with white-collar criminals on multiple occasions. Not surprisingly, Diane decided self-employment would be a good idea. Her fingers hit the keyboard and thus began her Death and Taxes romantic mystery series. A graduate of her hometown's Citizen Police Academy, Diane Kelly also writes the hilarious K-9 cop Paw Enforcement series and the new House Flipper cozy mystery series.

Diane's books have been awarded the prestigious Romance Writers of America Golden Heart® Award and a Reviewers Choice Award.
Log In to see more information about Diane Kelly
Log in or register now!
Series
Death and Taxes | 12 Days of Christmas | Paw Enforcement | House-Flipper | Southern Homebrew
Books:
Getaway With Murder, November 2021
Mass Market Paperback
The Moonshine Shack Murder, July 2021
A Southern Homebrew Mystery #1
Mass Market Paperback / e-Book / audiobook
Murder With a View, February 2021
House-Flipper #3
Mass Market Paperback / e-Book
Bending the Paw, October 2020
Paw Enforcement Series #9
Paperback / e-Book
Dead in the Doorway, April 2020
House-Flipper #2
Mass Market Paperback / e-Book
Paw of the Jungle, December 2019
A Paw Enforcement Novel #8
Paperback / e-Book
Dead as a Door Knocker, February 2019
House-Flipper Mystery #1
Mass Market Paperback / e-Book
The Long Paw of the Law, November 2018
Paw Enforcement #7
Mass Market Paperback / e-Book
Death, Taxes, and a Shotgun Wedding, November 2017
Tara Holloway #12
Mass Market Paperback / e-Book
Enforcing the Paw, July 2017
Paw Enforcement #6
Mass Market Paperback / e-Book
Death, Taxes, and Sweet Potato Fries, February 2017
Tara Holloway #11
Mass Market Paperback / e-Book
Above the Paw, December 2016
Paw Enforcement #5
Mass Market Paperback / e-Book
Death, Taxes, and a Satin Garter, August 2016
Tara Holloway #10
Mass Market Paperback / e-Book
Against the Paw, May 2016
Paw Enforcement #4
Mass Market Paperback / e-Book
Death, Taxes, And A Chocolate Cannoli, October 2015
Tara Holloway #9
Paperback / e-Book
Laying Down the Paw, August 2015
Paw Enforcement #3
Mass Market Paperback / e-Book
Death, Taxes, and Cheap Sunglasses, March 2015
Tara Holloway #8
Paperback / e-Book
Paw and Order, January 2015
Paw Enforcement #2
Mass Market Paperback / e-Book
Death, Taxes, and Silver Spurs, August 2014
Tara Holloway #7
Paperback / e-Book
Paw Enforcement, June 2014
Paw Enforcement #1
Paperback / e-Book
Five Gold Smuggling Rings, December 2013
12 Days of Christmas
e-Book
Death, Taxes, and Mistletoe Mayhem, November 2013
e-Book
Death, Taxes, and Green Tea Ice Cream, October 2013
Tara Holloway Series #6
Paperback / e-Book
Death, Taxes, and Hot Pink Leg Warmers, June 2013
Death & Taxes #5
Paperback / e-Book
Love, Luck, And Little Green Men, February 2013
Paperback / e-Book
Death, Taxes, and Peach Sangria, February 2013
Tara Holloway Death and Taxes Series #4
Mass Market Paperback / e-Book
Death, Taxes, and a Sequined Clutch, November 2012
A Tara Holloway Novella
e-Book
Death, Taxes, and Extra-Hold Hairspray, July 2012
Death and Taxes #3
Mass Market Paperback / e-Book
Death, Taxes, And A Skinny No-Whip Latte, March 2012
Death and Taxes #2
Mass Market Paperback / e-Book
Death, Taxes, and a French Manicure, November 2011
Death and Taxes #1
Mass Market Paperback / e-Book

Videos