Book Title: RIDING HARD: HAL
Character Name: Hal Jenkins
How would you describe your family or your childhood?
I grew up pretty happy, I'd say. My mom and dad had a ranch, and I was riding and roping when I was a tiny kid. It was one of those things, you know, when you're happy, but you don't realize it? Life got harder as I got older.
What was your greatest talent?
Well, I'm not sure I have any what anyone would call talent. Animals like me. I guess that's a thing. I won some belts and trophies bull riding, but a lot of guys can do that.
Significant other?
No one, yet. There's one lady I'd like to be, but I can't say for sure. Hope I'm not blushing here or anything.
Biggest challenge in relationships?
I had to be born shy. I'm never quite sure what to say to a lady. So I let them talk. I like listening to Lucy's voice. Oh, I didn't mean to say her name.
Where do you live?
Right now, Riverbend, Texas. I moved there because it's a pretty town in the Hill Country, close enough to cities for what you need cities for, but far enough away that you can be alone and quiet. Folks are pretty friendly, for the most part, though what you call cliquish. It's hard to fit in when you're not from there, but I have a lot of friends now. I'm lucky.
Do you have any enemies?
Unfortunately, yeah, I do. My past wasn't the best, though I tried hard to get out of it. But your past never really lets you go, does it?
How do you feel about the place where you are now? Is there something you are particularly attached to, or particularly repelled by, in this place?
I'm really liking Riverbend. The families here are close. And I'm attached to one family in particular. The guys are my friends, their sister … Well … Let's just say I'm not leaving Riverbend anytime soon.
What do you do for a living?
I used to be a bull rider. Like I said, I won a lot of prizes, got some sponsorships. But I gave it up. Decided to be a bullfighter—what most people call a rodeo clown—and help out other riders. I do that during the season, and I manage a ranch of about a thousand head when I'm not doing that. I like being useful.
What do you do to entertain yourself or have fun?
I have to say, there's not much to do in Riverbend. I hit Sam's Bar on the weekends, with everyone else, and have Sunday lunch at the Diner. I get together with friends a lot. Small towns are all about hanging out with friends and family. (Chuckles) There's really nothing else to do. I go riding a lot, but the waterskiing and boating on the lakes thing isn't for me.
What keeps you awake at night?
Worrying that my past will come calling. And that Lucy might be hurt by it.
Is there something that you need or want that you don't have? For yourself or for someone important to you?
I'd love to know my life is going to be peaceful enough that I can have the woman I'm falling in love with in it. But there are things I need to take care of. And there's nothing to say she wants to be in my life, you know? I have to figure all this out, and it's not easy, believe me.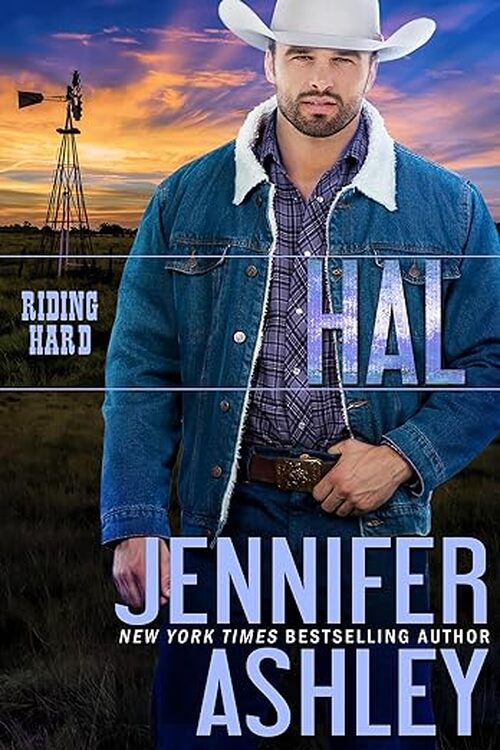 Former bull rider turned rodeo clown, Hal Jenkins has found peace in Riverbend, away from his murky past. He's also found Lucy Malory, a fiery, green-eyed woman full of laughter who might just like him back.
But Hal's peace is ripped away when someone from his old life returns, threatening Hal and putting Lucy firmly in danger.
Lucy likewise came to Riverbend to heal from humiliation and a broken heart. Her interest in life renews, thanks to her new job and also the handsome Hal, who always seems to be there when she needs him.
As Hal's life grows ever more complicated, he wants Lucy anywhere but near him. Lucy fears she faces another heartbreak when Hal is ready to run again. How can Lucy convince him that Riverbend is the best place to make his stand? And that she will stand with him?
Romance Western | Romance Contemporary [Self Published, On Sale: September 19, 2023, e-Book, ISBN: 9781958798362 / eISBN: 9781958798362]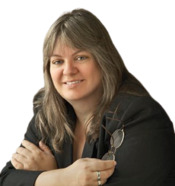 Jennifer Ashley has lived and traveled all over Europe and Asia, once sailing from San Francisco to Japan in a cargo ship. She has now settled with her husband and cat in the sunny southwest to work hard on her next books and drink gallons of gourmet iced tea. Her books have won the Golden Quill and RT Reviewers Choice awards and RWA's RITA award.
No comments posted.