Book Title: THE STOCKWELL LETTERS
Character Name: Ann Phillips
How would you describe your family or your childhood?
I was born into a wealthy family of Boston abolitionists. We were often shunned by other neighbors of means, as they were unfortunately, unable to understand our commitment to the abolitionist cause. My parents both died when I was still a child, and I lived my adolescence with my aunt and uncle, who had a gracious home not far from my parents'. They too were vehemently opposed to the institution of slavery, and they nurtured such sentiments in me, as well.
What was your greatest talent?
Over the years, I have found myself to be a gifted speechwriter and helpmate to those who could benefit from my services.
Significant other?
I married my dear Wendell less than a year after meeting him. Due to my poor health, we were never able to have a biological child, but we did take in dear Phebe when her own mother passed, and we made a perfect little family, the three of us.
Biggest challenge in relationships?
(Sighs). Dear me. Perhaps the biggest challenge is making sure your significant other never realizes that anything feels to be a challenge.
Where do you live?
I lived on Essex Street in Boston for most of my marriage to Wendell. It was a perfect home for us; modest, but more than adequate for our needs, and conveniently located near so many of the places we needed to go for our work, from Faneuil Hall to the courthouse and several important churches that were centers of abolitionist activity.
Do you have any enemies?
Well, I dare say anyone who would support slavery is my enemy.
How do you feel about the place where you are now? Is there something you are particularly attached to, or particularly repelled by, in this place?
Sadly, I died long ago, though I did outlive my Wendell. I always hoped that we might be reunited in death.
Do you have children, pets, both, or neither?
As I mentioned earlier, we had our daughter Phebe, who was not ours by blood, but she was as important to us as any child could ever be. We took her in when she was eleven years old, after her own mother, who had been my nurse, died from terrible illness.
What do you do for a living?
At the time my parents died, they left me such an enormous inheritance that I might well have been the wealthiest woman in all of Boston. But anyone who knows me would tell you that I am not a woman who enjoys excess, so Wendell and I shared our wealth in the form of donations and such with as many people as we were able. Even so, neither he nor I needed to work for money, and we were thus able to devote all our energies to the Cause.
Greatest disappointment?
My greatest disappointment is that I did not see true equality in my lifetime.
Greatest source of joy?
My dear Wendell was always my greatest source of joy. What a handsome, commanding, lion of a man was doing with a sickly thing like me, well, I never understood that.
What do you do to entertain yourself or have fun?
Forgive me for hounding the point, but spending time with Wendell, especially when we were engaged in intellectual debates, was my greatest source of enjoyment.
What is your greatest personal failing, in your view?
Perhaps my greatest failing was my inability to believe that I deserved the intensity of Wendell's love, and that even though I was fragile physically, my strength of character was enough.
What keeps you awake at night?
I was kept awake at night by the horridness of certain members of the population. The fact that people could treat others with cruelty, greed, and absolutely no compassion is still astounding to me. My greatest hope is that as humanity continues to progress in industry, invention, and intellectual understanding, so too will it evolve in kindness, caring, and community.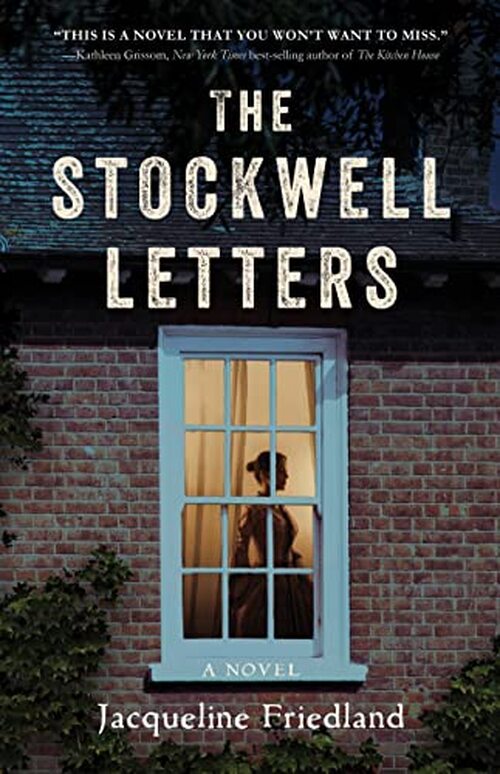 From USA Today best-selling and multi-award-winning author Jacqueline Friedland comes a gripping work of fiction based on the true story of female abolitionist Ann Phillips and her connection to Anthony Burns, a young man who briefly escaped American slavery and rocked the nation with his astoundingly heroic story.
A passionate advocate of abolition from her earliest years, Ann's activism was derailed just before her twenty-fourth birthday, when she fell sick with a mysterious illness. In order to protect her fragile health, her husband, the famous abolitionist Wendell Phillips, forbade her from joining any further anti-slavery outings. Even so, when fugitive slave Anthony Burns is apprehended in Boston, Ann is determined to help him, no matter what it costs her.
With a particular focus on the predicament of nineteenth-century women who wanted to effect change despite the restrictions society imposed on them, The Stockwell Letters— takes a deep dive into the harrowing conditions of the antebellum South and the obstacles faced by abolitionists who fought tirelessly to eradicate slavery. A fast-paced, arresting recounting of America's not-so-distant history— the story will stay with readers long after the final page.
Women's Fiction Historical [Spark Press, On Sale: August 29, 2023, Paperback / e-Book, ISBN: 9781684632145 / ]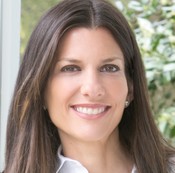 Jacqueline Friedland graduated Magna Cum Laude from both the University of Pennsylvania and NYU Law School. She practiced as a commercial litigator at the New York law firms of Debevoise & Plimpton, LLP and Boies, Schiller & Flexner, LLP. After determining that office life did not suit her, Jacqueline began teaching Legal Writing and Lawyering Skills at the Benjamin Cardozo School of Law in Manhattan and working on her first book in her limited spare time. Finally deciding to embrace her passion and pursue writing full time, Jacqueline returned to school to earn her Masters of Fine Arts from Sarah Lawrence College, graduating from the program in 2016.
When not writing, Jacqueline is an avid reader of all things fiction. She loves to exercise, watch movies with her family, listen to music, make lists, and dream about exotic vacations. She lives in Westchester, New York with her husband, four children and a Cavalier King Charles. Trouble the Water is her first novel.
No comments posted.