Instead of trying to find your perfect match in a dating app, we bring you the "Author-Reader Match" where we introduce you to authors you may fall in love with. It's our great pleasure to present J'nell Ciesielski!
Writes:
Historical fiction? Check! Hefty doses of romance? Double check! Dashes of action and adventure? You bet! Happily ever after? Always! My two favorite things to do when telling a story is choosing a little-known bit of historical trivia and asking the question "what if?". Even better if I get to combine them in the same story. My latest release, TO FREE THE STARS, is the second part in the Jack and Ivy duology and asks the question "what if the Winter Soldier fell in love?" You see, I was watching Captain America one too many times and suddenly I had to find out what happens if a brain-washed assassin falls in love. In the first book, THE BRILLIANCE OF STARS, we see Jack and Ivy falling in love, but it's book two where their relationship is pushed to the limit and there are more questions to explore. How does a relationship survive when the person you married is no longer the same? How far would a person go to bring back their loved one from the brink of destruction?
About:
A Florida girl turned Virginian, I love all things history related, being on the water, and stories featuring enemies to lovers. I believe I was born in the wrong era and long to return to the days of fancy hats and gloves. If you agree that Aragorn is the perfect hero, then we just might be a match made in heaven. Also, feed me chocolate and binge old black and white movies and I'm yours.
The ideal reader for TO FREE THE STARS must love:
Indiana Jones & Marvel's Avengers mashups.
Sweeping adventure set in the 1920s.
Assassins, secret societies and occults, Transylvanian folklore.
I would fight my way through hell to get to you, epic kind of love.
What to expect if we're compatible:
Lots of swoony worthy romance with the occasional bad guy or girl popping up.
All the happy endings you could hope for, and a few you didn't realize you needed!
Mentions of or tie-ins to Scotland every chance I get.
Glimpses of all the mindless trivia that rolls around in my head including but not limited to music, movies, history, desserts, and decorating.
Jack and Ivy #2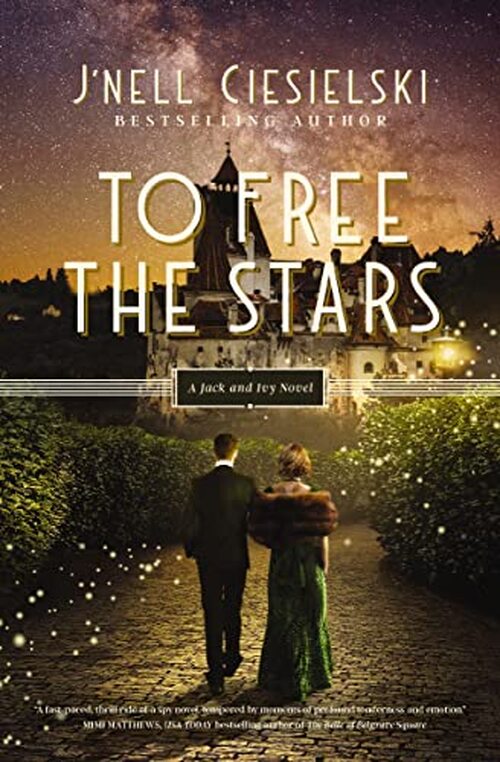 This white-knuckled conclusion to The Brilliance of Stars takes readers on a breathless adventure from the speakeasies of America to the Horse Guards Parade in London, an ancient cemetery outside Paris, and back to the Eastern European strongholds where the Vales' tragedy first began.
"Fate is fickle and the stars are silent, but I do know this: No matter how difficult the circumstances or how savagely the world tries to tear us apart, I am here with you."
Ten years have passed since Jack and Ivy, elite operatives for the secret agency Talon, rescued their friend Philip and completed their fateful mission. The 1920s are in full swing as American speakeasies thrive amid Prohibition, and despite the team's best efforts, the deadly cult, the Order of the Rising Moon, lives on in the shadows. Which is no surprise to Ivy; nothing has gone as she expected since that day after Poenari Castle.
When a wave of assassinations strikes world leaders, intel confirms the Order's involvement. Ivy holds them responsible for the tragedy that changed her life, and she is determined to find and destroy the villains once and for all—but she must do so before their relentless assassin eliminates his next target. Her.
Except, there's something oddly familiar about the way he moves, the way he anticipates each of her moves. It's as if he knows her. But that's not possible. Is it? Ivy will have to rely on every skill she's learned if she hopes to survive—and save those she loves. No matter the cost.
Bestselling author J'nell Ciesielski wraps up the Jack and Ivy novels with yet another thrilling adventure filled with glamorous espionage and a boundless romance.
Romance Suspense [Thomas Nelson, On Sale: August 8, 2023, Paperback / e-Book, ISBN: 9780785248484 / ]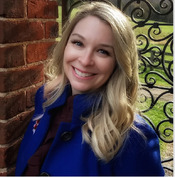 Bestselling author with a passion for heart-stopping adventure and sweeping love stories, J'nell Ciesielski weaves fresh takes into romances of times gone by. When not creating dashing heroes and daring heroines, she can be found dreaming of Scotland, indulging in chocolate of any kind, or watching old black-and-white movies. She is a Florida native who now lives in Virginia with her husband, daughter, and lazy beagle.
No comments posted.