We've all heard non-romance readers deride the genre, claiming it's "formulaic," "predictable," and "easy."
Then it seems like every other day some literary fiction writer tries to jump on the bandwagon even as they drip with scorn for romance. They'll crow about how their book is "not like other romance novels," because their heroine is "strong," not knowing that the majority of romance novels DO have strong heroines, or they claim their book has a superior writing style, missing that many of the most beloved romances have brilliant prose. Or they commit the most unforgivable sin: calling their book a romance when it doesn't have an HEA. This is equivalent to marketing a book as a mystery, but the mystery doesn't get solved.
Anyway, I'm going to lay out a few reasons why romance isn't as easy as the haters claim.
It's all about the journey, NOT the destination.
First, let's talk about the HEA. Romance authors fulfil a sacred promise to the reader that the characters will end up together. Non romance readers and writers think having all books in the genre end the same way is why romance novels are easy to write.
Actually, the HEA requirement is a huge challenge. Since the reader KNOWS the characters will end up together, the author MUST make the reader care about their characters and want them to be together. Romances are character-based stories. But they're also story-based. The journey to the HEA has to be unique and compelling.
I honestly think this is why the "I'm going to write romance for easy money" people are the same ones that push back on the genre's promise and say, "I'm going to be SPESHUL and have it end unhappily!" As if romantic tragedies in literary fiction, theater, and film isn't already a common thing before genre romance even became a thing. The happily-ever-after WAS the subversive thing. It was revolutionary for a woman to not be punished for her needs and desires. It was revolutionary for LGBT characters, POC, and fictional monsters.
What many claim is "formulaic" is actually good use of tropes.
Readers always talk about tropes they like and dislike. Enemies-to-lovers, fated mates, second chances, secret babies, grumpy/sunshine, and so many more. The author has the daunting task of working with those tropes in a way that's compelling and memorable to the reader.
I confess that I loathe the secret baby trope. Most of my novels feature child-free characters. However, I HAVE featured secret babies twice in my Brides of Prophecy series. And both times were weird as f*ck. I love the reactions those got from readers.
Grumpy-Sunshine is a trope I love and have played with in a couple of my books. It's not enough to just have a grumpy character. Why are they grumpy? Why should the reader care? The Sunshine character also needs a reason for their cheery outlook. And they better be believable and fun to read about and not an annoying magic-pixie-dream girl/guy/enby.
As for fated mates, having the characters be destined for each other is double reminding the reader that they will end up together. So there better be a compelling journey to that destiny. And someone or something that is trying to fight fate itself. Or both.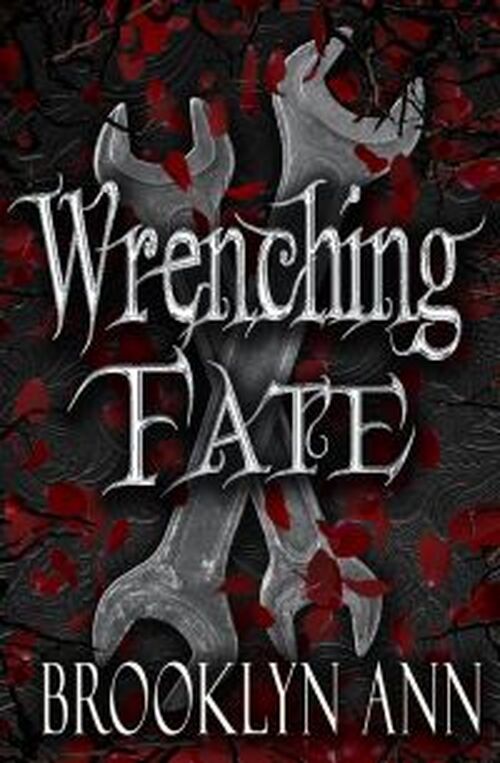 In my novel, WRENCHING FATE, a psychic vampire finally finds the woman he's had prophetic visions of for centuries. But not only does said woman NOT fit the idealized version he's held for so long; they face multiple outside threats.
Sex scenes are HARD to write.
Hehehehe "hard." Sorry. Many people, including romance readers, will roast bad sex scenes in romance novels, especially flower and sword analogies, extra purple prose, and positions that are not physically possible. So yeah, there are some cringe-worthy sex scenes in romances. But look at the sex scenes in other genres. George RR Martin and Stephen King both won bad sex awards for their scenes. "Fat pink mast," anyone?
And sex scenes in literary fiction? There's a reason why they're almost always awkward and depressing.
But really, a writer can get paralyzed with fear of writing a bad sex scene. Aside from having to write something that's a turn-on, the scene has to move the story forward. Intimacy has to impact the characters, put their vulnerabilities on the line, and have an impact on their respective arcs.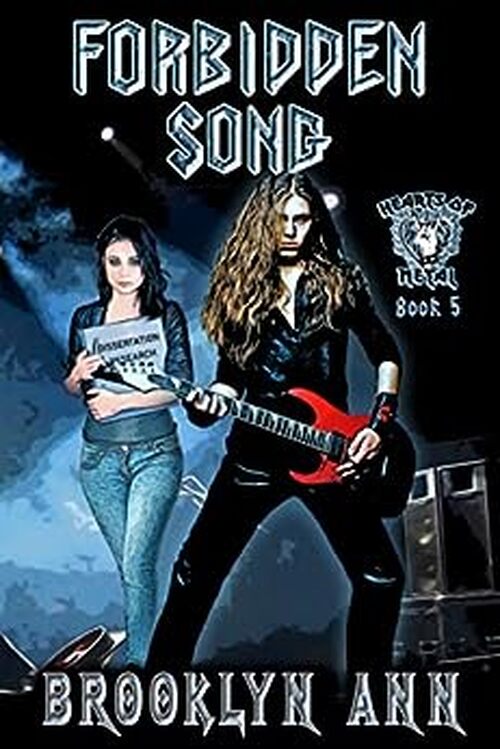 That's especially difficult if one or both characters have suffered a traumatic event that makes intimacy difficult. In my novel FORBIDDEN SONG, the heroine was assaulted in the past and became overprotected by her family as a result. Her journey to reclaim her sexuality was a rocky one.
And then there's the hero of HEART THROB, who doesn't want the heroine to see the scars on his back.
There are many more challenges and aspects of writing romance, I'd love to discuss other reasons you can think of.
The Lord Vampire of New Orleans meets his match in the leader of the local witch coven.
Magic is returning to Earth, and Raina Callahan's witch coven is growing more powerful. She's been warned to be wary of catching interest from dangerous people, and sure enough, she discovers that someone is following her. Her stalker turns out to be the owner of a vampire-themed club—who really is a vampire. And although he is dead sexy and charming, Raina is not okay with his surveillance or his intent to claim her as his. She will use every means of magic at her disposal to thwart him.
Valentin St. Scarasse, Lord Vampire of New Orleans, has a weakness for voluptuous women with magic in their blood. Just when he has his sights set on what promises to be a delicious meal—and maybe a few passionate nights in bed—the Thirteenth Elder commands him to watch over the witch and her coven and keep them safe. But when Raina catches Valentin spying on her, the witch and the vampire embark on a battle of wills that will only end if they surrender to the heat between them.
As the Evil One's cultists invade the city, Raina and Valentin must learn to trust each other and together, help their communities form an alliance that both sides swore would never happen.
Romance Paranormal | Fantasy Urban [Broken Angels, On Sale: July 21, 2023, e-Book, / eISBN: 9798223389033]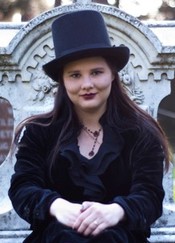 Formerly an auto-mechanic, Brooklyn Ann thrives on writing romance, urban fantasy, and horror novels featuring unconventional heroines and heroes who adore them. Author of historical paranormal romance in her critically acclaimed Scandals with Bite series, urban fantasy in the cult favorite, Brides of Prophecy novels, rockstar romance in the award-winning, Hearts of Metal series, and horror in the B Mine series, horror romances riffing on the 1970s and 1980s B horror movies that feature a Final Couple instead of a Final Girl. She lives in Coeur d'Alene, Idaho with her gamer son, rockstar/IT Guy boyfriend, three cats, a few project cars, an extensive book collection, and miscellaneous horror memorabilia. She can be found online at her website as well as on Twitter, Facebook, Mastodon, and Instagram. For exclusive updates, sneak peeks, and giveaways, sign up for Brooklyn Ann's Newsletter on her website.
No comments posted.