Book Title: THE WITCH AND THE TSAR
Character Name: Yaga
*This interview was conducted in Yaga's hut before the events of The Witch and the Tsar. Yaga doesn't know it yet, but the next night, she will receive a visitor whose news will interrupt her peaceful yet lonely existence. In a matter of days, it will catapult her from the woods to a royal court, where she will meet Ivan IV—soon to be Ivan the Terrible—and begin a years-long battle not only for the land she loves, but for her heart.
How would you describe your family or your childhood?
My family consisted of my mother, as I never knew my father. My childhood with her had been ideal. She was the Earth Goddess Mokosh, the protector of women and their destiny. She is also the one who taught me about charms and rituals, about herbs and incantations. Sometimes, a god or goddess would appear on our doorstep and stay with us for a while, which piqued my curiosity about Mother's world. Old gods and goddesses walked the Earth then, and we were venerated. It was only when Mother died, and a new god came to Russia, that my life was upended—ruined—until I left the mortals for the safety and seclusion of my woods. I haven't looked back since.
What was your greatest talent?
Communicating with animals, who I believe are much more reasonable than mortals.
Significant other?
Laughs long and hard Next question.
Biggest challenge in relationships?
Is it not obvious? I loathe being told what to do. My last lover was thrown out of my home by my chicken-legged hut, Little Hen, because he tried to do so.
Where do you live?
Deep in the Russian forest, far enough away from civilization, those mortals and their wagging tongues.
Do you have any enemies?
A powerful woman always has enemies. Who the enemy is any given year, sometimes even day, changes as rapidly as fickle Weather. And yet I am still here.
How do you feel about the place where you are now? Is there something you are particularly attached to, or particularly repelled by, in this place?
I love my woods—the towering age-old trees, the expanse of the blue river, my fence of dead animal skulls, charmed to keep away chyorts and other evil creatures. My hut likes to rest in the greenest, most fragrant glen I have yet to lay my eyes on. This glen happens to be situated on the border of the Lands of the Living and the Dead. From time to time, it can get rather lonely. But the mortals seek me out for healing and advice, so I have no time for loneliness. That is the quickest path to laziness of mind and body. No, I am content.
Do you have children, pets, both, or neither?
My immortal companions are my loyal friends: my hut, Little Hen; my loyal wolf, Dyen, named for day; my sarcastic yet lovable owl, Noch, named for night. I also have a few chickens that cluck and peck all over my hut and yard at all hours of the day. I would do anything for my companions, and they for me. They are my home—my family.
What do you do for a living?
I am a half-goddess. A healer. A witch, too. But if that is not to your liking, then it is better you do not stop by my hut, or I shall make you leave. Or else, Little Hen will throw you out as she did my ex-lover.
Greatest disappointment?
Losing my mother and, soon after, leaving humanity. Though I loath to admit the second.
Greatest source of joy?
Helping people, though sometimes they reward me with rumors and lies. Am I bitter? I can be. But then I think of my companions, my work, the wood and the home we have created, and I am at peace.
What do you do to entertain yourself or have fun?
Race through the woods in Little Hen, especially in the rain. My heart is ready to beat right out of my chest when Little Hen barely skirts a tree here, a swamp there, keeping me guessing and her on her chicken toes.
What is your greatest personal failing, in your view?
That I was not able to change men's minds about me.
What keeps you awake at night?
My clients!—they come from twilight to dawn every night without fail.
What is the most pressing problem you have at the moment?
Keeping my poor reputation intact; there's quite a rumor swirling outside my woods about the fearsome Baba Yaga, who apparently makes soup out of human bones, has iron for a nose and a leg, and uses her spells for pure wickedness. They say I am old and ugly and deformed. Is it because I am a woman living on my own, isolated from them and powerful in a way they do not understand? I think so. The fact is, none of the above is true, and many are so desperate for my ministrations that they do not care. But I do. I work hard to change the minds of the people who seek me out. Sometimes I am successful; other times, they run screaming from me anyway, thinking they've seen the old hag. It's all utter nonsense, all silly lies and overstatements.
Is there something that you need or want that you don't have? For yourself or for someone important to you?
Do not reveal this to anyone, but sometimes I find myself wishing for human company; it must be the half-mortal blood in my veins, singing to that part of me. I wish it would stop. I am quite content.
Why don't you have it? What is in the way?
The mortals themselves—who else? They drove me out of their villages, they called me a witch, they spread their evil gossip and lies about me, even now. I do not intend to return to them. If they need me, they will seek me out. Not the other way around. And if they truly want me back, they will beg. Are we done yet? My clients are waiting. Do you see, just outside the fence? - Pauses dramatically - I told you, the skulls are from dead animals. Not live animals. And certainly not humans. Now, do svidaniya and safe journey to you out of my wood. I hope we will meet again soon but that depends entirely on you.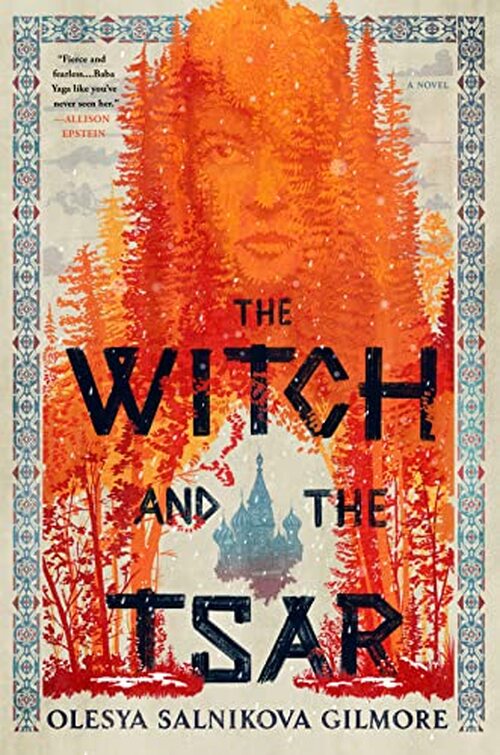 "A delicate weaving of myth and history, The Witch and the Tsar breathes new life into stories you think you know."–Hannah Whitten, New York Times bestselling author of For the Wolf
In this stunning debut novel, the maligned and immortal witch of legend known as Baba Yaga will risk all to save her country and her people from Tsar Ivan the Terrible—and the dangerous gods who seek to drive the twisted hearts of men.
As a half-goddess possessing magic, Yaga is used to living on her own, her prior entanglements with mortals having led to heartbreak. She mostly keeps to her hut in the woods, where those in need of healing seek her out, even as they spread rumors about her supposed cruelty and wicked spells. But when her old friend Anastasia—now the wife of the tsar, and suffering from a mysterious illness—arrives in her forest desperate for her protection, Yaga realizes the fate of all of Russia is tied to Anastasia's. Yaga must step out of the shadows to protect the land she loves.
As she travels to Moscow, Yaga witnesses a sixteenth century Russia on the brink of chaos. Tsar Ivan—soon to become Ivan the Terrible—grows more volatile and tyrannical by the day, and Yaga believes the tsaritsa is being poisoned by an unknown enemy. But what Yaga cannot know is that Ivan is being manipulated by powers far older and more fearsome than anyone can imagine.
Olesya Salnikova Gilmore weaves a rich tapestry of mythology and Russian history, reclaiming and reinventing the infamous Baba Yaga, and bringing to life a vibrant and tumultuous Russia, where old gods and new tyrants vie for power. This fierce and compelling novel draws from the timeless lore to create a heroine for the modern day, fighting to save her country and those she loves from oppression while also finding her true purpose as a goddess, a witch, and a woman.
Fantasy Historical | Fantasy Magical Realism [Ace, On Sale: August 22, 2023, Trade Paperback / e-Book, ISBN: 9780593546987 / eISBN: 9780593546994]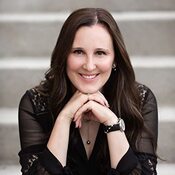 Olesya Salnikova Gilmore was born in Moscow, Russia, raised in the U.S., and graduated from Pepperdine University with a BA in English/political science, and from Northwestern School of Law with a JD. She practiced litigation at a large law firm for several years before pursuing her dream of becoming an author. She is most happy writing historical fiction and fantasy inspired by Eastern European folklore. She lives in a wooded, lakeside suburb of Chicago with her husband and daughter.
No comments posted.