1--What is the title of your latest release?
2--What's the "elevator pitch" for your new book?
Drew is a high school senior and the sole voice of reason in her family. Just before New Year's, her mother, who has been juggling multiple scams including a thriving business writing fake reviews and likely social security fraud, leaves Drew in charge of her sister and little brother while she takes off last minute on a fangirl trip. When she doesn't return, the siblings must find increasingly elaborate and morally compromising ways to keep her disappearance a secret—including running all the side hustles themselves—or risk losing each other, too.
3--How did you decide where your book was going to take place?
The story always had to be about Midwesterners. For one, we tend to be pragmatic do-it-yourself types, which is a huge part of Drew's story. Midwestern girls know how to get stuff done. And in this case, the when is as important as the where: Winter is what gets Drew's family into trouble, and ultimately what gets them out of it.
4--Would you hang out with your protagonist in real life?
Drew and I share an appreciation for good winter boots and impatience with emotionally needy boys. But she's very linear and organized, and I fear my tendency to dive in without a plan would drive her mad.
5--What are three words that describe your protagonist?
Resourceful, determined, loyal.
6--What's something you learned while writing this book?
A lot of weird research doesn't make it onto the page. This time I learned that Northern Michigan University has a "body farm" where scientists look at factors that affect dead bodies in the outdoors (insects, scavengers, climate, etc). NMU's Forensic Research Outdoor Station (FROST) is the only program in the world to focus on human decomposition in cold weather. I did not get to visit in person. By the way, if you would like to donate your body to a scientific cause and love police procedural shows, there's a place for you in the body farm.
7--Do you edit as you draft or wait until you are totally done?
I am constantly editing. Two words forward, one word back. I know people who draft in longhand so they don't get stuck reworking everything the first time through, but my brain doesn't work that way. (Especially the pen and ink part. My handwriting is abysmal. Indecipherable even for me sometimes. "Looks like I should pin up overages and graves at whale foods? That can't be it …")
8--What's your favorite foodie indulgence?
I can't think of a situation in which I would say no to ice cream.
9--Describe your writing space/office!
My home office was once my daughter's room, so for a while it was super bright green, which is perfect for a Zoom virtual background but a little intense as a writing space. I repainted it and now it looks like the color of a cartoon elephant. Much calmer. If it's nice out, though, I bring my computer outside and sit in an Adirondack chair, ergonomics be damned.
10--Who is an author you admire?
Miriam Toews. She's fearless about writing about really hard things, but she also has an incredibly dry, sneaky sense of humor. She can be hilarious and devastating in the same paragraph.
11--Is there a book that changed your life?
That's a lot of pressure to put on one book. I'd rather think about it as books building constant incremental change, a staircase of books from what my mother read to me when I was tiny to whatever I'm reading when I die.
12--Tell us about when you got "the call." (when you found out your book was going to be published)/Or, for indie authors, when you decided to self-publish.
I was on vacation, for once not even thinking about how interminably slow and unrewarding the process of querying was. I got an email from an editor who'd been introduced by a friend, and who I frankly thought was a bit of a moonshot publishing-wise. He said he'd read my manuscript, and asked if we might set up some time to discuss it. I was 90 percent sure he planned to ask that I never contact him again, but 10 percent of me was hopeful. The next week over coffee Andrew Karre and I had a great conversation about writing and editing and the story I'd sent him, which eventually became my first novel, My Eyes Are Up Here. Andrew is the editor of this new book, as well, and he's still pretty awesome. Hopefully he'll never block me from his contacts.
13--What's your favorite genre to read?
I need more context to answer that! What's my favorite genre to listen to while I'm on a walk? Non-series crime fiction. What's my favorite genre to read with a flashlight when I should be sleeping? Fantasy, but not high fantasy. What's my favorite genre to read in a hammock by a lake? Character-driven, non-romcom YA. I could go on, but perhaps let's leave it at simply fiction. Always fiction.
14--What's your favorite movie?
I have a huge soft spot for Raiders of the Lost Ark.
15--What is your favorite season?
Spring, when the trees have just tipped from mostly brown to more green, it's warm but not humid, and the mosquitos haven't hatched yet. It lasts exactly one day here, but it's a very nice day.
16--How do you like to celebrate your birthday?
Start with a very long walk with a very good coffee. Do one vaguely productive thing. Read for a bit. Banh mi for lunch. Buy something I would not indulge the day before or after my birthday. Go out to dinner with my family. Come home for cake, which my husband will have made the day before based on my specifications. Perfect.
17--What's a recent tv show/movie/book/podcast you highly recommend?
I absolutely loved the shows Reservation Dogs and Severance. They're both brilliantly written and cast, though that's probably where the similarities end. Severance is self-aware and stylized, like a very well executed and clever academic exercise. Reservation Dogs is beautiful and gut-punching and funny and wildly creative.
18--What's your favorite type of cuisine?
Anything served as small sharing plates—tapas, dim sum, mezze. Appetizers on a bar menu. Donut holes.
19--What do you do when you have free time?
A perfect hour is a walk to a coffee shop while listening to an audiobook. That's a win-win-win.
20--What can readers expect from you next?
I'm working on a young adult novel that pits an unethical trillionaire engineer against a generation that wants to know if there's anyone or anything they can believe anymore, set outside of Fargo at the site of a giant containment sarcophagus. (So far, anyway!)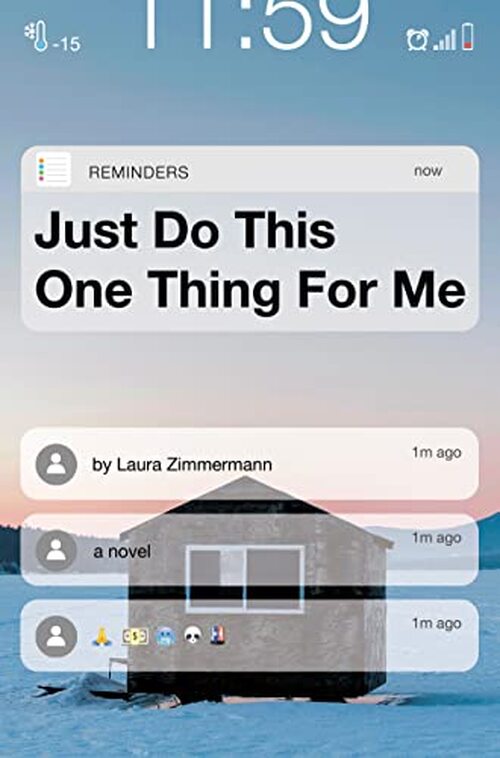 Hilarious, heartbreaking, and sneaky suspenseful, Just Do This One Thing for Me is a timely novel about a rule-following daughter trying to hold her family together after her scammer mother disappears.
"Just do this one thing for me." Drew's mother says it more often than good morning. Heidi Hill has been juggling shady side hustles for all of Drew's seventeen years, and Drew knows that "one thing" really means all the necessary things her mother thinks are boring, including taking care of her fifteen-year-old sister and eight-year-old brother. In fact, Drew is the closest thing to a responsible adult they've ever known. When their mother disappears on the way to a New Year's Eve concert in Mexico and her schemes start unraveling, Drew is faced with a choice: Follow the rules, do the responsible thing, and walk away--alone--from her mother's mess. Or hope the weather stays cold, keep the cons going, and just maybe hold her family together.
Suspense [Dutton Books for Young Readers, On Sale: August 22, 2023, Hardcover / e-Book, ISBN: 9780593530337 / ]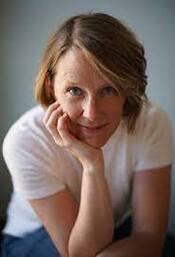 Laura writes books for young people. Her debut YA novel My Eyes Are Up Here (Dutton, 2020) won a Minnesota Book Award. Her second book, Just Do This One Thing For Me will be published in the summer of 2023. She lives in Minneapolis, where you can sometimes find her telling true stories live on stage, or striding through the snow in search of the perfect mocha.
No comments posted.