1--What is the title of your latest release?
2--What's the "elevator pitch" for your new book?
When Nadia Abbasi discovers that her husband of ten years is having an affair, her attempts to save her marriage lead to unexpected complications as she navigates the twists and turns of love.
3--How did you decide where your book was going to take place?
I love setting stories in places I'm familiar with, so there was no question in my mind that this book would take place in and around Los Angeles.
4--Would you hang out with your protagonist in real life?
Absolutely!
5--What are three words that describe your protagonist?
Compassionate, guarded, forgiving.
6--What's something you learned while writing this book?
To trust myself through the writing process. To know that even if I don't have all the answers at the start, I will find my way to those answers by the end.
7--Do you edit as you draft or wait until you are totally done?
I always edit as I draft (which is probably why it takes me so long!)
8--What's your favorite foodie indulgence?
Currently, the dark chocolate peanut butter cups from Trader Joe's!
9--Describe your writing space/office!
I don't have a designated writing space, but my "office" is constantly changing depending on my mood. Sometimes I'll write from the couch, or in the backyard, or at a coffee shop (if I'm feeling especially adventurous). My favorite place to write though is in bed surrounded by as many pillows and blankets I can find!
10--Who is an author you admire?
Khaled Hosseini
11--Is there a book that changed your life?
Yes, many! I feel like every good book has the potential to change you in some way. But if I had to pick one, I'd say "Harriet the Spy" by Louise Fitzhugh because it was the first book I read as a kid that made me want to be a writer.
12--Tell us about when you got "the call." (when you found out your book was going to be published)/Or, for indie authors, when you decided to self-publish.
I received an email from my agent. It was really exciting because the idea for The Retreat was still pretty fresh - I had only written the first couple chapters and a brief synopsis, so I was absolutely elated that my editor and the team at William Morrow loved the concept and wanted to move forward.
13--What's your favorite genre to read?
I'm a fan of all types of fiction - literary, romance, historical, mystery/thriller. My favorite is whatever I happen to be feeling in that moment!
14--What's your favorite movie?
You can never go wrong with a good rom-com! Some of my all-time favorites are: You've Got Mail, Love Actually, Kuch Kuch Hota Hai, and My Big Fat Greek Wedding.
15--What is your favorite season?
Spring
16--How do you like to celebrate your birthday?
I prefer low-key celebrations, so as long as there's cake and family/loved ones present, I'm happy!
17--What's a recent tv show/movie/book/podcast you highly recommend?
I just finished watching Daisy Jones and the Six - I loved the book and thought the series was perfectly cast!
18--What's your favorite type of cuisine?
Aside from Indian, my favorite cuisine would be Mexican or Thai.
19--What do you do when you have free time?
I have an almost two-year old, so "free time" is pretty much nonexistent! But on rare occasions I do have a minute to myself, I love reading, watching TV, hiking, catching up with friends, and taking a nap!
20--What can readers expect from you next?
I'm currently working on a third novel. It's still in the early phases, so there's not too much I can say just yet other than it's a story I'm really excited about, and I can't wait to share more soon!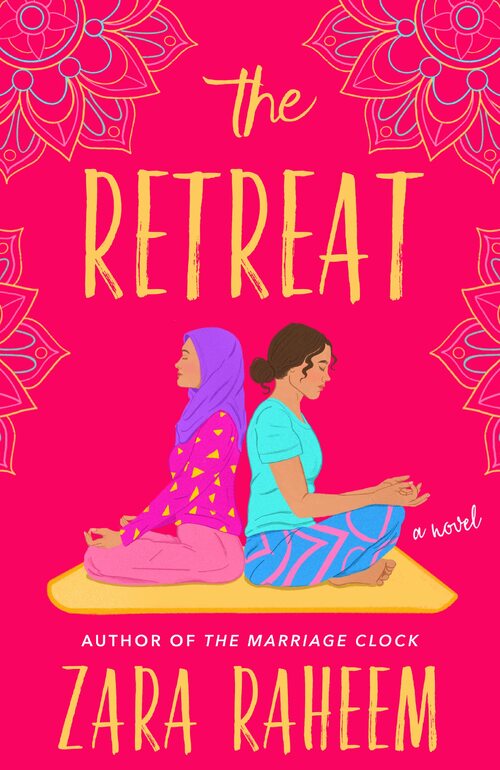 In Zara Raheem's newest novel we meet Nadia Abbasi—whose attempts to save her marriage create unexpected complications—and follow her as she navigates the twists and turns of love. Perfect for fans of Sonali Dev, Christina Lauren, and Sara Desai.
Nadia Abbasi's marriage is falling apart. It starts with a gifted Roomba, but when she stumbles upon some questionable photos in her husband Aman's office, everything makes sense—the late-night texting, the sudden interest in fitness, the new clothes. Aman—the kind, thoughtful man she married—is having an affair.
Determined to find out what went wrong in her marriage, Nadia enlists the help of Zeba, the estranged sister she hasn't seen or spoken to since their mom's funeral over a year ago. As the two sisters fight to reconcile their past, Nadia realizes her relationship with Aman is not the only one that needs mending.
Nevertheless, the plan itself is simple: confront the "other woman" and win back her husband. Her clumsy attempt at sleuthing leads her from yoga studio—Aman's latest hangout—to a three-day wellness retreat in the foothills of the Santa Monica mountains. But somewhere in between falling out of tree pose and choking down plant-based meals, Nadia's plans unravel again when she discovers more than she expected about herself, her husband, and the nature of love.
Multicultural Indian | Women's Fiction [William Morrow Paperbacks, On Sale: April 25, 2023, Paperback / e-Book, ISBN: 9780063035003 / eISBN: 9780063035010]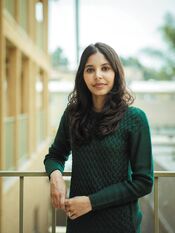 Zara Raheem received her MFA in Fiction from California State University, Long Beach and has been teaching English and Creative Writing for the past nine years. She resides in Southern California.
No comments posted.