1--What is the title of your latest release?
2--What's the "elevator pitch" for your new book?
A former wallflower who is blossoming plus an eccentric duke buried in his research plus misguided past choices and misunderstood expectations equals a marriage made in chaotic heaven.
3--How did you decide where your book was going to take place?
I love nothing more than a Regency set in London – with a few excursions out to a fabulous country estate!
4--Would you hang out with your heroine in real life?
Absolutely! She's a hoot! Plus, she's a hardcore reader, so we'd probably end up sitting in a library reading books together somewhere.
5--What are three words that describe your hero?
Passionate, focused, intelligent
6--What's something you learned while writing this book?
I learned a lot about plants and plant grafting!
7--Do you edit as you draft or wait until you are totally done?
I tend to edit the first half as I go and then crank out the last half before going back to edit.
8--What's your favorite foodie indulgence?
Chocolate. And Goldfish crackers. And more chocolate.
9--Describe your writing space/office!
I just got a new office! My office was in a little sliver of our living room, and we moved things around, so my office is now what was our tv room. We used a bookcase to create a wall between the two rooms and now I have a huge office with bookcases on almost all the walls, a bigger L-shaped desk, my old desk is now my craft desk, AND I have this incredibly comfortable chaise that I bought off Craigslist for $50 that is almost brand new. I'm so excited :D
10--Who is an author you admire?
Ohhhh so many. SO MANY. Katee Robert. Naima Simone. Lisa Rayne. Nora Roberts. And….a ton more lol
11--Is there a book that changed your life?
Probably my first Victoria Holt. It was my first real romance novel, and it got me completely hooked. It is also why when I first started writing romance novels, I went the historical route. I've branched out since then but historicals will always be my first love.
12--Tell us about when you got "the call." (when you found out your book was going to be published)
The call for my very first book was thrilling. (It's always thrilling to have a new book come out, but the process has been different for that first one than for the subsequent books). I already had an offer from one publisher when the editor, Erin Molta, from Entangled requested a call with me. We spoke for a good chunk of time and Erin was so excited about the book and the possibilities. It was such an amazing call. Literally all my dreams coming true.
13--What's your favorite genre to read?
I really enjoy a good paranormal romance. And comedic romantic suspenses. And sci-fi romances. And rom coms. And historical romances. And fantasy romances. And all the other romances. I also enjoy reading biographies, especially of historical figures and most especially historical queens.
14--What's your favorite movie?
Oh man, again, too many. It depends on my mood lol I do love The Holiday though. And Down Periscope is a go-to whenever I need a good laugh.
15--What is your favorite season?
Autumn! That crisp coolness in the air, all the gorgeous colors, and yes, the pumpkin spice LOL Spring is a close second, but autumn just speaks to my soul.
16--How do you like to celebrate your birthday?
With chocolate cake and a stack of books.
17--What's a recent tv show/movie/book/podcast you highly recommend?
TED LASSO! Omg, best show ever.
18--What's your favorite type of cuisine?
A strong tie between Italian and Mexican.
19--What do you do when you have free time?
It depends on what I'm fixated on at the time but there's always a book in there somewhere. Lately it's either been painting or diamond painting. I really love to put on a favorite movie or show or a new audiobook late at night and then I'll sit and paint or work on a diamond painting while listening. During daylight hours, I read.
20--What can readers expect from you next?
The second book in my Victorian series is on the way, as is my newest rom com (written as Kira Archer) is releasing in October. And I am currently working on the second book in this Regency series.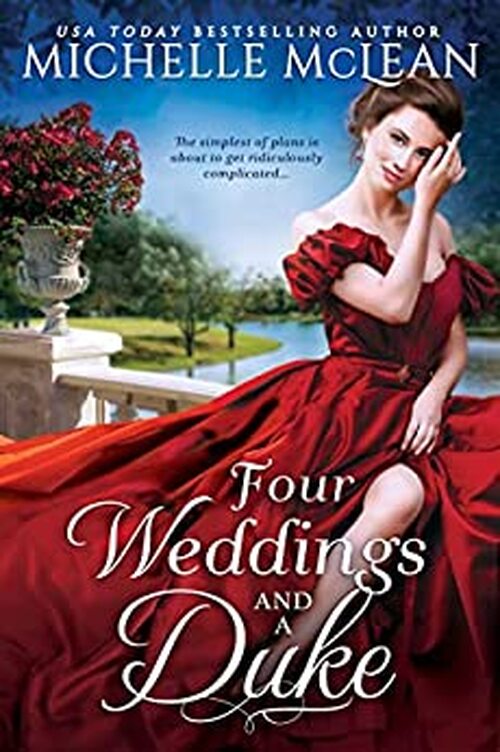 As the middle—and least marriageable—sister in a bevy of swans, Lavinia Wynnburn is quite content being the odd duck out. This way, she's free to commit social faux pas without anyone much noticing. Until the Duke of Beaubrooke turns up the morning after a ball, asking for her hand in marriage.
Alexander Reddington doesn't particularly care for social niceties, nor is he particularly good at them. But now that the spare has become the heir, he must marry...and soon. When he stumbles into the same corner as a socially awkward wallflower, he knows he's found the perfect wife: one who won't bother him to attend every simpering event of the season.
Only, Alexander's shy and pretty new wife is finding her new position surprisingly exciting and keeps accepting every invitation that flutters past their door. And worse luck, he might even be falling for her. Now he must hide the truth about why he really proposed…before his unexpectedly happy marriage is dashed to pieces.
Romance Historical [Entangled: Amara, On Sale: May 23, 2023, Mass Market Paperback / e-Book, ISBN: 9781649373298 / eISBN: 9781649373304]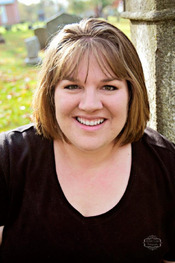 Michelle McLean is a jeans and t-shirt kind of girl who is addicted to chocolate and Goldfish crackers and spent most of her formative years with her nose in a book. She has a B.S. in History, an M.A. in English, and loves her romances with a little heat, a lot of humor, and always a happily ever after.
When Michelle's not working, reading, or chasing her kids around, she can usually be found baking or diamond painting, which she accidentally got addicted to while bored one day. She resides in PA with her husband and two teens, the world's most spoiled dog, and two cats who absolutely rule the house. She also writes contemporary romance as Kira Archer.
No comments posted.