Instead of trying to find your perfect match in a dating app, we bring you the "Author-Reader Match" where we introduce you to authors you may fall in love with. It's our great pleasure to present Lisa Kessler!
Writes:
A paranormal romance series set in Savannah, Georgia that features a crew of immortal pirates, who now recover magical artifacts and relics for the government. The Captain's Curse has Captain Ian Flynn facing off with a rival from lifetimes ago. The Spear of Destiny, capable of killing an immortal, is missing, and could be pointed right at the only woman Flynn has ever loved.
About:
Multi-Award-Winning author, Lisa Kessler is a sucker for a tortured hero and heroines who can save themselves. Her plots tend to have high stakes and her catnip trope is enemies to lovers. When she's not writing, Lisa is probably reading tarot cards and binge watching paranormal tv shows like Stranger Things, Umbrella Academy, Interview with a Vampire, Grim, Agents of S.H.I.E.L.D., Andor, and The Mandalorian.
My ideal reader match for my latest book, The Captain's Curse, must love:
A brooding wounded hero
A feisty heroine who is determined not to give him a second chance
A villain who has dreamed of revenge for lifetimes
A sexy crew of immortal pirates who will fight for their captain even when they don't always like him very much
So much love/hate chemistry
A final battle so big the crew calls in a favor from a certain Wolf Pack!
What to expect if we're compatible:
If we are compatible match, you can binge read the entire Sentinels of Savannah series now in eBook, paperback or audiobook! Come on some sexy, edge of your seat adventures with the immortal Sea Dog crew… Come for the Swagger, Stay for the Swoon!
You're also invited to join my reader group on Facebook, The Night Angels, and I also have a newsletter.
Sentinels of Savannah #8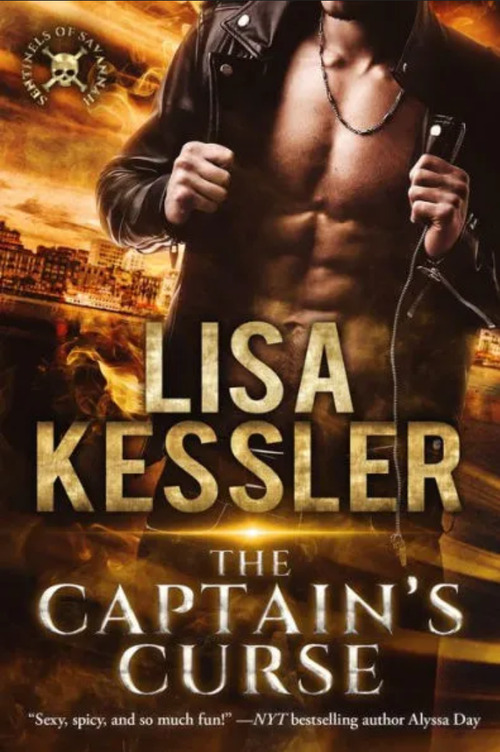 Captain Ian Flynn would die for any one of his crew…if he could. Now he might have to. Because one of the only known weapons able to kill an immortal is missing. The Spear of Destiny—a priceless religious artifact from the crucifixion—is in the hands of his ship's ruthless ex-captain. Now the lives of the Sea Dog's immortal pirate crew are all at risk…along with the headstrong mortal Ian never should have fallen for.
Writer Lily Bouchard isn't sure what's worse. That she fell for Ian Flynn only to get her heart broken, or that she romanticized the man like he was some gorgeous viking straight out of a movie. So when he shows up suddenly with some absurd tale of immortal pirates and mythical religious relics, Lily doesn't know what to think. He's always had a wildness beneath his well-tailored appearance…but how could any of this possibly be real?
Now a centuries-old vendetta between two pirate captains has erupted, and Ian will do anything to keep Lily safe—even if it means risking everything. But she won't give him up without a fight.
The only thing more dangerous than killing an immortal is falling for one…
Romance Paranormal [Entangled, On Sale: May 15, 2023, e-Book, ISBN: 9781649373816 / eISBN: 9781649373816]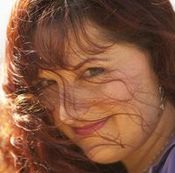 Lisa Kessler is a Best Selling author of dark paranormal fiction. She's a two-time San Diego Book Award winner for Best Published Fantasy-Sci-fi-Horror and Best Published Romance. Her books have also won the PRISM award, the Award of Excellence, the National Excellence in Romantic Fiction Award, the Award of Merit from the Holt Medallion, and an International Digital Award for Best Paranormal.
Her short stories have been published in print anthologies and magazines, and her vampire story, Immortal Beloved, was a finalist for a Bram Stoker award.
When she's not writing, Lisa is a professional vocalist, and has performed with San Diego Opera as well as other musical theater companies in San Diego.
No comments posted.