1--What is the title of your latest release?
2--What's the "elevator pitch" for your new book?
A young woman finds herself grappling with a broken life and returns home to her family's magical flower farm only to find that there is no short cut to discovering her worth and who she truly is.
3--How did you decide where your book was going to take place?
Most of my books come to me with a first scene, but this one was the only one that's come to me in setting. The first image was this expansive majestic flower farm bathed in a golden light and I wanted to know who tended the flowers, who lived here, and why the flowers felt so enchanting.
4--Would you hang out with your protagonist in real life?
A resounding yes. Although I prefer who she becomes more than who she begins as
5--What are three words that describe your protagonist?
The first word that came to mind was "lost." But I'd also add tenacious, creative, and generous
6--What's something you learned while writing this book?
That romantic scenes are about more than romance.
7--Do you edit as you draft or wait until you are totally done?
I have always edited as I've drafted.
8--What's your favorite foodie indulgence?
Dark decadent chocolate!
9--Describe your writing space/office!
I am so blessed to have an incredible room with views of a magical forest, including a window seat that is perfect for reading and daydreaming. I created a space of not only muted tones but one that embraces texture, contrast, and light. More than anything, I wanted a space that wraps around me like a warm gentle hug.
10--Who is an author you admire?
SO many that I could hardly choose one, but I admire writers who move through the world authentically, who aren't afraid to reveal the challenges of this artistic life, who take artistic risks, and who are all around good humans.
11--Is there a book that changed your life?
I wouldn't say there is a single book that has achieved that, but I was a voracious reader as a child and books absolutely shaped who I am. They carved out an imagination I'm not sure I would possess if not for story.
12--Tell us about when you got "the call." (when you found out your book was going to be published)/Or, for indie authors, when you decided to self-publish.
For THE ENCHANTED HACIENDA things moved quickly and we went to auction within a few days which was both exhilarating and exhausting.
13--What's your favorite genre to read?
No specific genre, but I will always choose a book with some element of magic, one where women are doing all the hard things: making mistakes and muddying the waters of their lives and fighting their way back to who they truly are and have always been.
14--What's your favorite movie?
I love so many movies, but the one I go to after a hard day? Rocky.
15--What is your favorite season?
Fall
16--How do you like to celebrate your birthday?
With people I love in a quiet space hopefully with a view.
17--What's a recent tv show/movie/book/podcast you highly recommend?
I adore Julia Louis Dreyfus's new podcast, WISER THAN ME
18--What's your favorite type of cuisine?
Mexican or seafood
19--What do you do when you have free time?
I love to hike and be in nature as much as possible
20--What can readers expect from you next?
I have a new YA called ALWAYS ISN'T FOREVER, which is a romance featuring two soul mates who are separated by death. Can they find their way back to each other?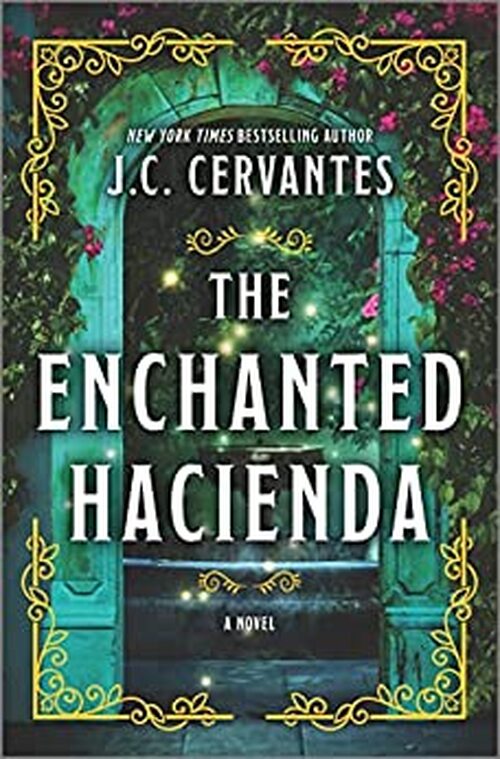 When there's magic all around you, the possibilities are endless…
When Harlow Estrada is abruptly fired from her dream job and her boyfriend proves to be a jerk, her world turns upside down. She flees New York City to the one place she can always call home—the enchanted Hacienda Estrada.
The Estrada family farm in Mexico houses an abundance of charmed flowers cultivated by Harlow's mother, sisters, aunt, and cousins. By harnessing the magic in these flowers, they can heal hearts, erase memories, interpret dreams—but not Harlow. So when her mother and aunt give her a special task involving the family's magic, she panics. How can she rise to the occasion when she is magicless? But maybe it's not magic she's missing, but belief in herself. When she finally embraces her unique gifts and opens her heart to a handsome stranger, she discovers she's far more powerful than she imagined.
With unforeseen twists, romance, and a heavy sprinkle of magic, The Enchanted Hacienda is a captivating coming-of-age debut exploring identity, unconditional family love, and uncovering the magic within us all.
Fantasy Magical Realism | Coming of Age [Park Row, On Sale: May 16, 2023, Hardcover / e-Book, ISBN: 9780778334057 / eISBN: 9780369735249]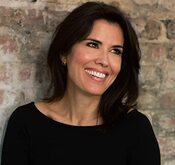 J.C. is the New York Times best-selling author of books for children and young adults. Her books have appeared on national lists, including the American Booksellers Association New Voices, Barnes and Noble's Best Young Reader Books, as well as Amazon's Best Books of the Month. She has earned multiple awards and recognitions, including the New Mexico Book Award, and the Zia Book Award.
She currently resides in the Land of Enchantment with her family, three spoiled dogs, and a lifetime collection of books. But she keeps part of her heart in Southern California, where she was born and raised. When she isn't writing she is haunting bookstores and searching for magic in all corners of the world.
No comments posted.