Historical romance author Tracy Sumner appeared recently on a Fresh Fiction Video Club (4/19/23) and spoke lovingly of a writer who had inspired her: the incomparable LaVyrle Spencer. I immediately felt compelled to revisit her work myself and dove into VOWS. What a lovely story. Published in 1988 about a young couple living in 1888 Wyoming Territory, the book stands the test of time and delivers a heart-wrenching story of a love that refuses to quit, even when the lovers themselves see no road to happiness. Emily's family needs her, and she's been promised to family friend Charles for as long as she can remember. Tom has come to town to start his life anew after fleeing heartbreak back East. Love is most definitely not in the cards for Emily and Tom, and they don't even like each other when they first meet. But as time goes on, they are powerless against the magnetic force that pulls them together and demands they take a second look at their own expectations and decisions. LaVyrle Spencer delighted me when I first read her decades ago, and her work continues to do so today. Take a second look and be delighted again yourself, and if you've never read her, prepare yourself for a lovely experience.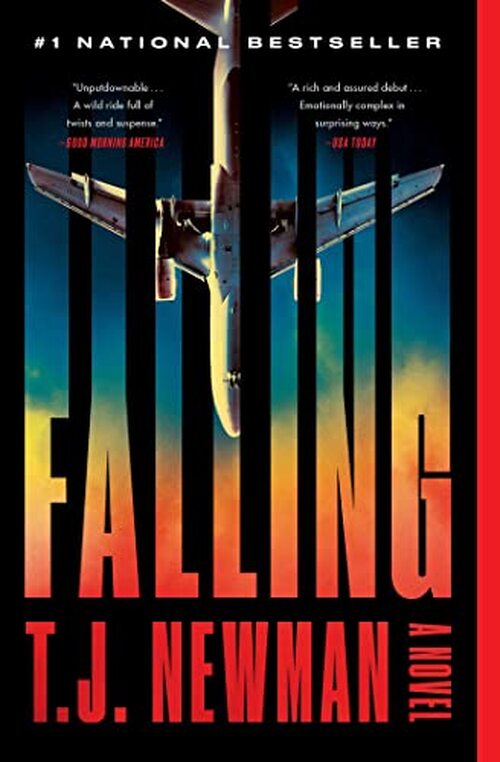 After Vows, I moved on to two phenomenal (but completely different!) novels of characters fighting for a second chance. FALLING is debut author T.J. Newman's breath-taking tale of a hijacking that threatens the passengers, the pilot's family, and entire U.S. cities in the course of a few short hours. I listened to the audiobook, expertly narrated by Steven Weber, and ignored my family completely for the duration. Pilot Bill Hoffman is determined not to meet the hijackers' demands, even when no options appear viable. Not a romance, the book pulsates with love of family, country, and even, for a moment, baseball. Falling includes a large cast of fabulous characters, and every one of them will linger in your memory long after the book is finished. The second book to take my breath away and hold it hostage for the duration was Emily Henry's HAPPY PLACE. I've loved all of Ms. Henry's earlier novels, but this latest is remarkable. Forget a second chance; Harriet and Wyn know that their relationship is over. They must pretend they're still together, however, in order not to disrupt their friends' wedding plans. Over the course of a long, painful week, Harriet relives the many moments that led to their initial bonding and their slow dissolution. But sometimes a doused fire continues to smolder, and risking one second chance just might bring the phoenix up out of the ashes. Happy Place will retain in a sacred place among my treasured titles for years to come.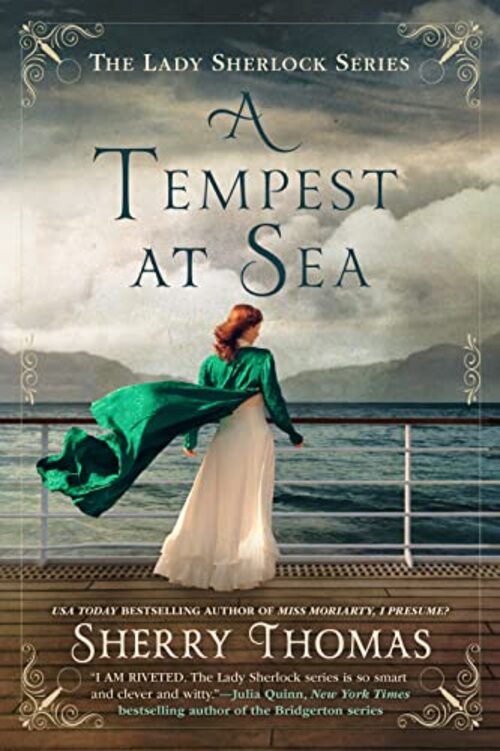 Gluttony loves company, and Miss Charlotte Holmes loves seconds of dessert as much as I do. Alas, in her latest adventure, A TEMPEST AT SEA by Sherry Thomas, Miss Holmes adopts the disguise of an elderly interfering busy body who loudly eschews sweets as well as satisfying portions of almost anything substantive due to the delicate nature of her aging physique. Poor Charlotte! Rough seas, a murder, the presence of her annoying mother, and no cake—thank heavens Mrs. Watson, sister Livia, and Lord Ingram are all on board to help Charlotte hide her true identity from Moriarty's minions and assist in stopping the murderer from acting again. Author Sherry Thomas never fails to expertly balance suspense and romance in a historical setting that immediately captures the reader's imagination. I could smell the salty sea air, hear the crash of the waves against the ship, and catch my breath in anxiety when the electric lights went out aboard the RMS Provence. This is the seventh volume in the Lady Sherlock series, and while I selfishly crave more hard-core romance from Ms. Thomas, I also hope the series continues forever.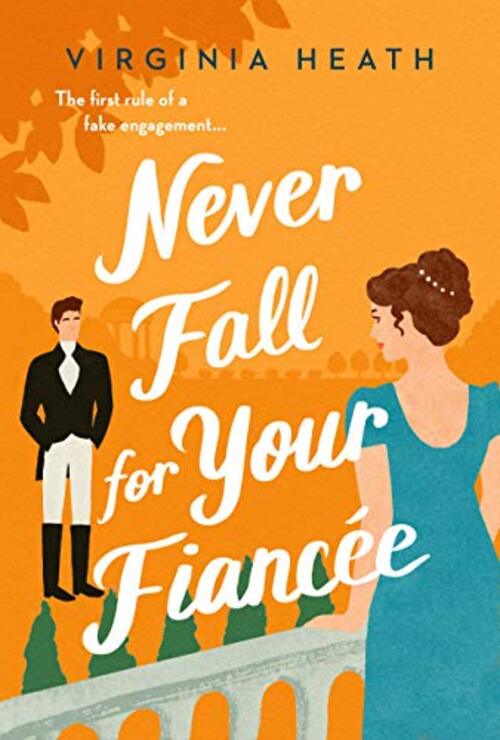 Finally, among my many recent reads I've encountered an odd trope cropping up: a man not trusting his ability to commit due to an inherent weakness. In NEVER FALL FOR YOUR FIANCEE by Virginia Heath, Hugh Standish, Earl of Fareham, saves a woman in distress on the streets of London and realizes she may be the answer to all his prayers. He's lied to his interfering mother, who conveniently lives in America, by inventing a fiancée named Minerva. But Mama is on her way for a visit, and said rescued damsel is also named Minerva, so obviously, the angels are looking out for him. He brings her (along with her sisters) back home, dresses them up in appropriate frippery, and sets out to endure his mother's visit and then exhale. Of course nothing goes as planned, and OF COURSE Minerva and Hugh fall in love. But Hugh must save Minerva from himself because he is the son of a philandering rake and will obviously hurt her in the long run. Or so he believes until the romance gods get serious.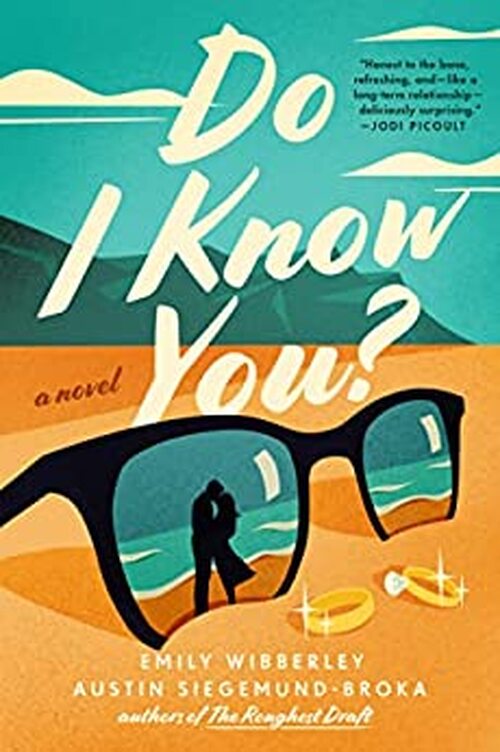 Centuries and continents away from Ms. Heath's tale, a similar idea permeates both ACCIDENTAL ATTACHMENT by Max Monroe and DO I KNOW YOU? by Emily Wibberley and Austin Siegemund-Broka. The modern men in these stories also doubt their ability to measure up to the women they've come to love. Book editor Chase Dawson in An Accidental Attachment doesn't believe he's good enough for the writer he's come to idolize, even after she mistakenly sends him an erotic novel based on her own fantasies about him instead of the next book in her contracted series. And Graham Cutler in DO I KNOW YOU? fears spending a week's holiday celebrating his fifth wedding anniversary with his wife, Eliza, because he doesn't believe he's got what it takes to keep her loving him. Both books are categorized as rom-coms, and both contain plenty of humorous scenes, but I found aspects of the self-doubt to be a bit disheartening. In the end, though, all three of these books demand their heroes take a good second look at their own misconceptions in order to set their hearts free to love.
May the waning days of spring bring you endless hours (and seconds!) of reading pleasure. If you're pinched for time, my "Second Sunrise" in LOVE AT DAWN will take little of your time but leave your heart singing with joy. And take it from Miss Charlotte Holmes: a second serving of dessert is always a good idea!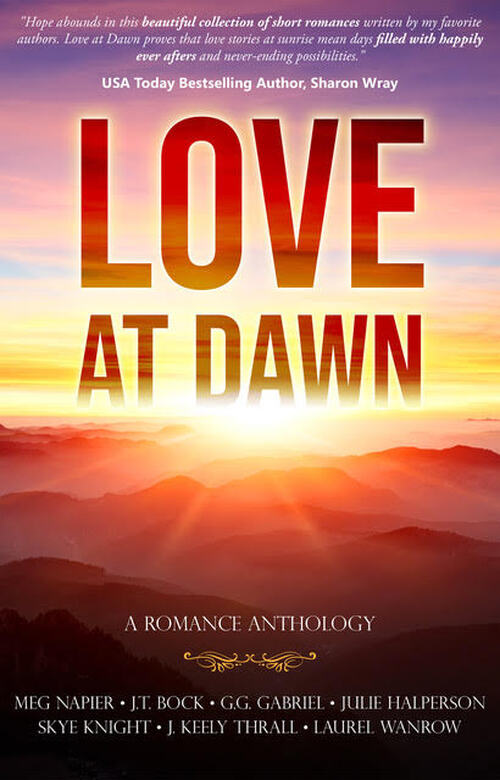 Celebrate spring, slip into an enchanting tale, and show your support for World Central Kitchen!
Remember waking up with the first blush of a new romance filling your morning with joy?
Seven breakout authors bring you a medley of love stories that will quicken your senses, lift your hearts, and make you imagine love in whole new ways. Spanning the scale from gentle and sweet to spicy hot, each entry brings a fresh look at love in all its variations along with the perennial promise of morning's renewal. ALL proceeds go to the charity feeding people in need here and in every corner of the globe: World Central Kitchen.
Romance Anthology [NapierPress, On Sale: March 21, 2023, e-Book, ISBN: 2940167051492 / eISBN: 9781959289005]
Meg's friends during her high school years all expected her romance novels to hit the shelves decades ago, but she foolishly allowed "serious pursuits" to get in her way. Now that her beloved children can feed, clothe, and most importantly, support themselves, she's free to turn her attention to her first passion - putting words to paper that capture your attention and make your heart sing in quiet joy. Her stories tell most frequently of second chances--in life, love, and sometimes even at rediscovering a soul-mate from a previous life.
No comments posted.