1--What is the title of your latest release?
MARIGOLDS, MISCHIEF, AND MURDER
2--What's the "elevator pitch" for your new book?
Gwen Stevens will do just about anything to prove she's ready to take the reins of the family business, Camelot Flowers. But when Gwen stumbles on the dead body of a high school friend, everything else in her life suddenly takes a backseat. Between a corpse, an attraction to two different inconvenient men, and slew of suspects, can Gwen find the killer...before they have her pushing up daisies?
3--How did you decide where your book was going to take place?
I grew up in rural Wisconsin and knew I wanted to have this book take place in a rural midwestern town. Setting it in rural Illinois was a nod to the years I spent attending college in a suburb of Chicago. Small towns are rich with a sense of history and community, and I wanted to capture all of that in this book. The name Star Junction sounded magical to me, and that's what I worked to create—a magical, but not perfect small town set in the heartland of America.
4--Would you hang out with your sleuth in real life?
Absolutely. Gwen is a great friend, always caring about others. She's also up for an adventure as seen in her dogged persistence to solve the murder of her former high school classmate.
5--What are three words that describe your sleuth?
Helpful, loyal, and curious (although some may call her nosy.)
6--What's something you learned while writing this book?
I learned that I really enjoy writing a good love triangle. It's tricky to balance the tone so that readers have fun cheering for their favorite guy instead of feeling frustrated by the main character's difficulty in choosing. (A little behind the scenes - my editor is fully on Team Finn. I can't wait to see what "team" readers choose.)
7--Do you edit as you draft or wait until you are totally done?
I edit as I draft, but I'm trying to unlearn that habit. I've gotten better at leaving the writing alone until I have the plot set. I've spent way too much time in the past making a paragraph sound beautiful only to have to delete it later because it became unnecessary to the story.
8--What's your favorite foodie indulgence?
This is very specific, but I love the macadamia nut encrusted mahi mahi at Duke's on Maui. The food is amazing, but the view is even better.
9--Describe your writing space/office!
I write in the strangest of places. Parts of this book have been written sitting on my bed, at my writing desk in the corner of my bedroom, at coffee shops, at work, by the pool, on airplanes, and sitting in my car waiting to pick my kids up from school.
10--Who is an author you admire?
Gemma Halliday created a space for authors who want to write modern feeling cozy mysteries with plenty of fun romance sprinkled throughout. I was first introduced to Gemma through reading her books, but have been blessed by the ability to work with her to get this book published.
11--Is there a book that changed your life?
The Little House on the Prairie Series, specifically The Long Winter, ignited my love of reading. I've reread those books more times than I can count, even as an adult. Joining Laura and her family as they battle to survive and thrive on the frontier is a welcomed escape from whatever I'm going through in my life.
12--Tell us about when you got "the call." (when you found out your book was going to be published)
Working with Gemma Halliday Publishing was a dream of mine. My agent sent out an email in early 2022 saying that Gemma was actively looking for new projects. I'd had Marigolds, Mischief, and Murder (titled very differently at the time) sitting on the "shelf" in my computer for a couple of years while I worked on other projects. I knew this was the moment for this book, and quickly did one more round of edits before submitting it to Gemma. A week later, I got an email from my agent saying that Gemma was interested as long as I was willing to do some edits. (Despite my best effort, I'd still included too much romance and not enough mystery. My romance writing heart is hard to dial back.) It was a surreal moment, and I immediately responded with a resounding yes.
13--What's your favorite genre to read?
I love to read cozy mysteries and a variety of subgenres of romance including paranormal, fantasy, sci-fi, and suspense.
14--What's your favorite movie?
Answer: I like a movie I'm willing to watch over and over again. Two very different movies fit this criteria for me - You've Got Mail and Paycheck. One is a classic rom-com and the other is a suspense.
15--What is your favorite season?
Growing up in the Midwest, fall was my favorite season. I love the changing leaves, the cooler weather, football season, even the rain. Now that I live in Phoenix, I love spring. Cool at night with sunny, warm days, it's the perfect time to spend reading on a patio or by the pool.
16--How do you like to celebrate your birthday?
I love to spend time with my family on my birthday. My teenage kids will do anything I want on my birthday, so we play family games that they normally wouldn't be willing to play and go out for a delicious meal, usually Mexican food.
17--What's a recent tv show/movie/book/podcast you highly recommend?
I've been reading the Davis Way Crime Caper Series by Gretchen Archer and have been loving the quirky, chaotic main character and all the trouble she finds herself in as she works undercover security at a casino. I also love the TV show So Help Me Todd. It's got all the elements of a cozy mystery—a close knit, but sometimes dysfunctional family, a mystery to solve, humor, and just a pinch of romance.
18--What's your favorite type of cuisine?
I love Mexican food. Fajitas and tacos are my favorite, followed by chips, salsa, and guacamole as a close second
19--What do you do when you have free time?
I work two long days a week as a Marriage and Family and Trauma Therapist. I use my free time to not only write, but to practice good self-care so I can do my best as a therapist, wife, mom, and friend. This might mean meeting a friend for lunch, talking with my critique partner over the writing projects we're working on, taking a nap, or watching a movie. Those are day to day, but when I have time to get away, I love hiking, traveling, and going to the beach. Maui is one of my favorite places, and I'm always dreaming of when I can go back.
20--What can readers expect from you next?
I currently have a four-book series of romantic suspense novels with the publisher Kindred Ink, and I'm hoping we'll get the first of those out sometime in the next year. Each book follows the danger and romance of a different woman in a tight-knit friend group. The books are exciting, funny, and full of swoony romance.
I also have a stand-alone romantic suspense book set in New York City that should be published in the next year.
Readers who are looking for a fun, quick set of novellas that read like a mix between a cozy mystery and romantic suspense can find The Alexandra Briggs Mystery Series on Amazon and Kindle Unlimited. It's a four book series of novellas following FBI profiler, Dr. Alexandra Briggs (Alex), and Special Agent Henry Collins as they hunt for a killer while on vacation at an exclusive resort in the deserts of Arizona, track a bank robber in the snowy mountains of Flagstaff, Arizona, prove a man's innocence in a murder on Camelback Mountain in Phoenix, and hunt for the escaped serial killer who is determined to get payback for Alex putting him in prison. The novellas are light suspense, which means plenty of fun action without needing to sleep with the lights on after you're done.
Camelot Flowers Mysteries book #1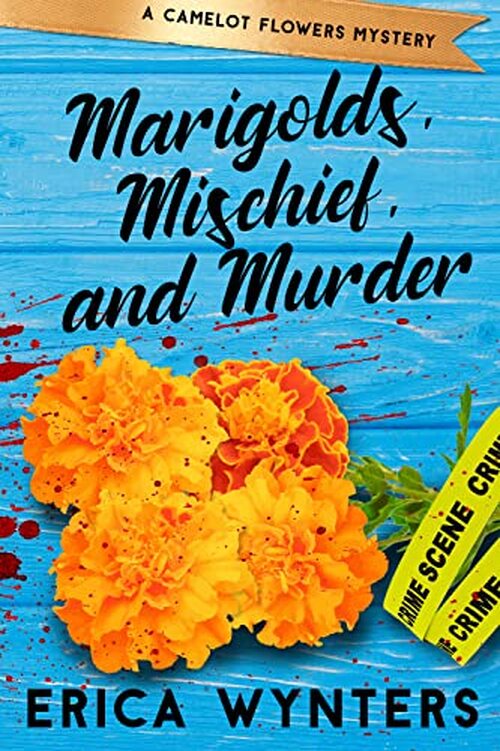 Florist Gwen Stevens knows two things to be true. One—her parents are never going to retire and hand over the reins to the family flower shop, Camelot Flowers, if Gwen can't handle the business while they're on their yearly trip to escape the cold of central Illinois in the Florida Keys. And two—she needs to get over her unrequited crush on her best friend, Chris Crawford. But when Gwen stumbles on the dead body of a high school friend, everything else in her life suddenly takes a backseat. Especially when Chris becomes the main suspect in the murder, and it seems only Gwen believes in his innocence. With her friend's freedom on the line, Gwen will use every lifelong connection she has in her small town of Star Junction to find the real killer, even if the sexy new police detective, Finn Butler, doesn't want her help. Gwen trades gathering flowers for gathering evidence as she hunts down a murderer, and as the stakes grow higher—and Gwen grows closer to Detective Finn—Gwen's heart may not be the only thing on the line. Can she navigate the seas of suspects who all wanted the victim dead? Can she trust her torn feelings between Chris and Finn well enough to follow the right clues? Or will she be too late to stop the killer from striking again...this time even closer to home?
Mystery Cozy [Gemma Halliday Publishing, On Sale: March 16, 2023, e-Book, ISBN: 9798215852019 / ]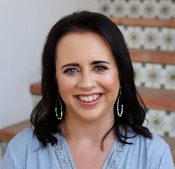 Erica Wynters started as most authors do - as an avid reader. Cozy mysteries and romantic suspense offered her just the escape she was looking for! The combination of great love and great danger keeps her turning pages late into the night.
Now they keep her writing pages late into the night. Her goal is always two-fold: help you fall in love with love all over again and take you on an adventure that will keep you on the edge of your seat!
Falling in love has never been so fun...or so dangerous!
No comments posted.