Greg: Welcome back to the Cross-Canada Society for Mental Health video blog and podcast. I'm your host Greg Dumont and, for the next few episodes I'll be talking to the stars of our upcoming Calgary fundraiser, A Big Night for Mental Health.
As always, I'll post a transcript on the website.
Today I'm speaking with one of Canada's best-known musicians, an international chart-topper with fans around the world… it's Jack Lowe! Jack, welcome to the show.
Jack: Thanks. It's great to be here.
Greg: And I see your partner Ben Ames is with us.
Ben: No, I'm not.
Jack: I told him I had this interview and had to get home and he said we had time to get an oil change and now we're stuck in the car waiting to get in, so I said fine, you'll be in the interview and he said do not drag me into this and that's where you came in.
Greg: Do we need to reschedule?
Jack: Not at all. This is Ben, everyone. You might remember him from catching a murderer in Kananaskis last fall.
Greg: It sounds exciting, dating a private investigator. Do you often get involved in Ben's cases?
Ben: No, because he is not licensed or qualified.
Jack: Sometimes.
Greg: We're here today because Jack, you've generously agreed to perform at our fundraiser in Calgary and, for those who don't know, there's something special about the people we've invited to perform—aside from their talent. They've all been open about their own mental health conditions. Jack, you've recently started to speak publicly about your struggles with depression.
Jack: Yeah, I was diagnosed with major depressive disorder about two years ago. I considered not saying anything in public, not because I'm ashamed of it but because it's so common. And people misuse the word depression, so you say you're depressed, and people think, who isn't?
Greg: Why did you decide to talk about it?
Jack: I have a job where… you buy a ticket, you've bought a certain level of performance and it's my job to deliver that. And I was doing that in ways that weren't great for me. So I'm trying to figure out how to be myself while also being the person I am for a living.
Greg: That's relatable - feeling like you have to perform.
Ben: So he figured he'd perform about it.
Jack: Ben found a job where he can sit in a car for eighteen hours taking photos of an adulterer and speaking to no one.
Ben: I'm living the dream.
Greg: Jack, I hear you're going to doing an acoustic set in Calgary. That's something different for you.
Jack: I don't have a permanent band so I thought it would be simpler to do this as a solo show, strip everything down.
Ben: Rearrange your songs. Teach yourself new parts. Use different instruments.
Jack: Yeah, I'm not smart.
Ben: It's sounding good, though.
Greg: It's always exciting to hear an artist do something new.
Jack: Is it? People usually want the old songs. These will be the old songs but they'll sound new.
Greg: And, Ben, I guess I should ask what you have coming up. Any exciting cases?
Ben: No.
Jack: Maybe there'll be a mysterious backstage crime at the event.
Ben: It's a charity show, not a Mafia sitdown. I'm pretty sure it'll be uneventful.
Greg: Jack and Ben, thank you so much for talking to me today.
Jack: Thank you for having us.
Ben Ames Case Files #3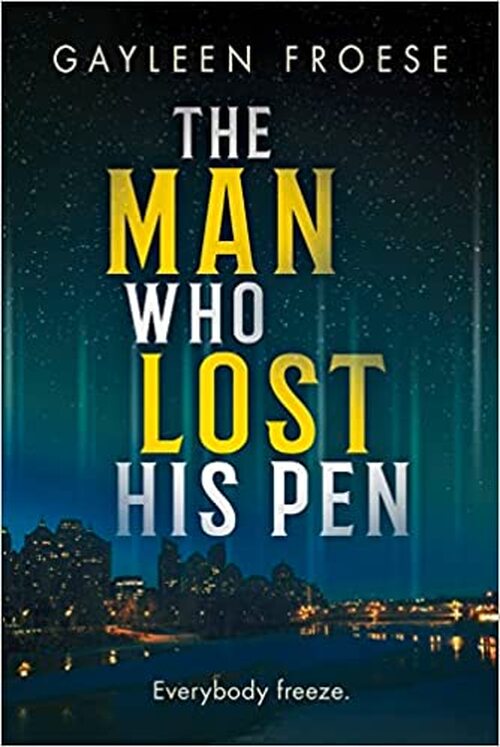 Calgary PI Ben Ames expects a relaxing evening off as he supports his boyfriend, Jesse, one of the star performers at a charity concert. But it turns out relaxing isn't on the program.
When last-minute guest Matt Garrett shows up, it creates a frenzy backstage. An A-list movie star with an ego to match, Garrett has bad blood with many of the performers—Jesse included. So when Garrett turns up dead, Ben begins to dig for the truth, both to protect Jesse and to satisfy his own instinctive curiosity.
So much for his night off.
When the police arrive, emotions backstage heat up, but no one can step out to cool off, because the Western Canadian winter is so cold that hypothermia waits outside. With such a high-profile crime, the lead detective seems poised to make a quick arrest… and Jesse's a prime suspect. Ben has his work cut out for him to solve the murder under the police and paparazzi's noses before Jesse's reputation becomes collateral damage.
LGBTQ Mystery [DSP Publications, On Sale: May 16, 2023, Paperback / e-Book, ISBN: 9781641084611 / eISBN: 9781641084604]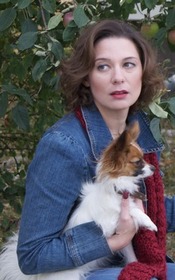 Gayleen Froese is a Canadian mystery novelist, writer, and singer-songwriter. Her first novel, Touch, was published by Edmonton's NeWest Press in 2005. The sequel, Grayling Cross was published by NeWest Press in 2011. Her upcoming detective novel, The Girl Whose Luck Ran Out, will be published in June 2022 by DSP Publications. Froese was educated at Ryerson University in Toronto. Her first album, Obituary, won an Undiscovered Artist Award from CBC Radio. Froese appeared on Canadian Learning Television's A Total Write Off in 2006, and was one of twelve writers selected as a finalist for BookTelevision's 3 Day Novel Contest in 2007. (Filmed in 2007, the show did not air until late 2009; Froese ended up as the winning contestant.) She was also shortlisted in the overall 2007 International Three-Day Novel Contest.
No comments posted.