1--What is the title of your latest release?
2--What's the "elevator pitch" for your new book?
The Daydreams is about the stars of an early 2000s teen TV show who implode on live TV at the height of their fame in the most scandalous way, and what happens when they reunite 13 years later for a reunion special that could offer them redemption or destroy them all completely.
3--How did you decide where your book was going to take place?
As soon as I knew it would be about early 2000s TV stars, Los Angeles was the place that made the most sense!
4--Would you hang out with your protagonist in real life?
Oh, absolutely. I'd want to hear all her stories.
5--What are three words that describe your protagonist?
Talented, no-nonsense, insecure
6--What's something you learned while writing this book?
I learned a lot more about what young women in the spotlight went through in the early 2000s, and the immense pressures they were under
7--Do you edit as you draft or wait until you are totally done?
I try to wait! But I often can't entirely help myself from tinkering a bit.
8--What's your favorite foodie indulgence?
Dark chocolate peanut butter cups from Trader Joe's
9--Describe your writing space/office!
We have a lovely office in our apartment with big windows, a great desk, and lots of light… and I often end up just writing huddled on my couch instead.
10--Who is an author you admire?
Celeste Ng
11--Is there a book that changed your life?
Tiny Beautiful Things by Cheryl Strayed
12--Tell us about when you got "the call." (when you found out your book was going to be published)/Or, for indie authors, when you decided to self-publish.
I was on a run, but as soon as I saw my agent's name on my phone, I knew I needed to pick up no matter how out of breath I was.
13--What's your favorite genre to read?
Contemporary upmarket fiction, right in the sweet spot between very literary and very commercial.
14--What's your favorite movie?
Mean Girls
15--What is your favorite season?
Fall
16--How do you like to celebrate your birthday?
I used to love gathering everyone I knew at a cheap dive bar. Now, it's more like a nice dinner with a few people I love. (My books tend to come out a couple of months before my birthday now, and I often feel like if I have a book release party, I can't do a big thing for my birthday too!)
17--What's a recent tv show/movie/book/podcast you highly recommend?
Rye Lane, a winning romantic comedy on Hulu
18--What's your favorite type of cuisine?
I'm torn between Thai and Italian!
19--What do you do when you have free time?
Reading (preferably in the park with a great book), hiking, seeing friends and family
20--What can readers expect from you next?
I'm in revisions on my next book now, and it's more of a love story than I've written previously! So I'm excited about that.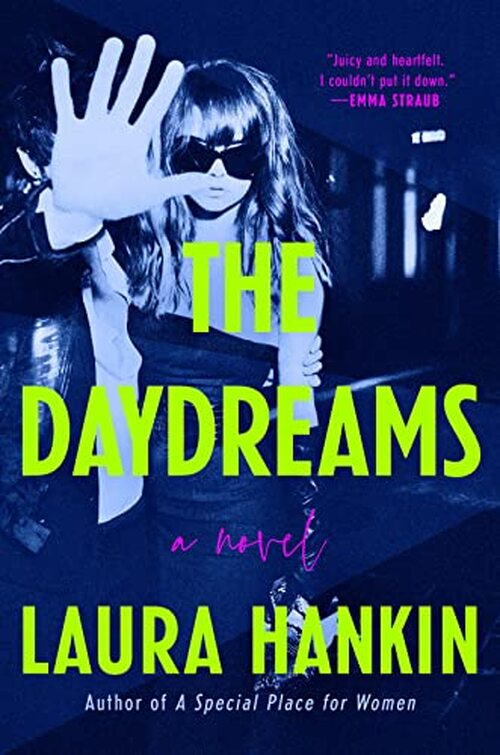 A Novel
A deliciously entertaining novel about the stars of a popular teen show from the early 2000s—and the reunion special, thirteen years after their scandalous flameout, that will either be their last chance at redemption, or destroy them all for good.
Back in 2004, The Daydreams had it all: a cast of innocent-seeming teenagers acting and singing their hearts out, amazing ratings, and a will-they-or-won't-they romance that steamed up fan fiction forums. Then, during the live season two finale, it all imploded, leaving everyone scrambling to understand why.
Afterward, the four stars went down very different paths. Kat is now a lawyer in Washington, DC. Liana is the bored wife of a famous athlete. Noah, the show's golden boy, emerged unscathed and is poised to become a household name. And Summer, the object of Noah's fictional (and maybe real-life) affections, is the cautionary tale.
But now the fans are demanding a reunion special. The stars all have private reasons to come back: forgiveness, revenge, a second chance with a first love. But as they tentatively rediscover the magic of the original show, old secrets threaten to resurface—including the real reason behind their downfall.
Will this reunion be a chance to make things right? Or will it be the biggest mess the world has ever seen? No matter what, the ratings will be wild.
Women's Fiction Contemporary [Berkley, On Sale: May 2, 2023, Hardcover / e-Book, ISBN: 9780593438183 / eISBN: 9780593438206]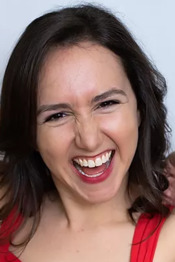 Laura Hankin is the author of The Daydreams, Happy & You Know It and A Special Place for Women. Her musical comedy has been featured in publications like The New York Times and The Washington Post, and she is developing projects for film and TV. She lives in Washington DC, where she once fell off a treadmill twice in one day.
No comments posted.