1--What is the title of your latest release?
PATHWAY TO LAVENDER VALLEY, Book 2 in the Sisters of the Heart Series.
2--What's the "elevator pitch" for your new book?
One letter has the power to change the lives of five women forever. Harriet "Harry" is retiring from her career in law enforcement when she receives a letter naming her the executor of her foster mother's estate. Along with handling Jewel's farm and a lavender festival, she has to find four other women she's never met who Jewel calls her sisters of the heart. Will Harry be able to fulfill Jewel's last wish and take a new path in her life?
3--How did you decide where your book was going to take place?
I love lavender fields and came up with the setting for this series first. I wanted to craft a story set on a lavender farm.
4--Would you hang out with your protagonist in real life?
Yes! Harry is someone I'd love to have as a friend. She's no-nonsense and very capable, intelligent, and a natural problem solver. She's got a great sense of humor and while she's put her career first and doesn't have a huge circle of friends, she's loyal and always has your back.
5--What are three words that describe your protagonist?
Trustworthy, honorable, self-reliant.
6--What's something you learned while writing this book?
I did quite a bit of research on shooting competitions, which was interesting and fun. With Harry's career in law enforcement, she's adept with weapons, but has to learn some new skills when she's asked to compete in a three-gun competition using three different weapons on a shooting course.
7--Do you edit as you draft or wait until you are totally done?
I do a little of both but save the bulk of edits for after the first draft is complete.
8--What's your favorite foodie indulgence?
For a special treat, ice cream! More of an everyday indulgence is tea - I'm always drinking it.
9--Describe your writing space/office!
I have a home office where I write on a desktop, usually with my golden retriever, Izzy right beside me.
10--Who is an author you admire?
There are so many, but I'm going to choose one I met in person. Debbie Macomber is an author I admire and was lucky enough to meet her and visit. She is a model of hard work and persistence, plus a savvy marketer and businesswoman.
11--Is there a book that changed your life?
I'm not sure it changed my life, but it's a favorite that has stuck with me since reading it in junior high school, To Kill A Mockingbird.
12--Tell us about when you got "the call." (when you found out your book was going to be published)/Or, for indie authors, when you decided to self-publish.
I did some research before I chose a publishing path and after attending a writing conference, decided indie was the best choice for me and went on to publish my first book, FINDING HOME, in 2014. Since then, I've written for a traditional publisher, but love self-publishing and have published over thirty works.
13--What's your favorite genre to read?
Mystery/thriller
14--What's your favorite movie?
That's a tough one, so I'll share a classic I've always loved, Rear Window and a recent one is Top Gun Maverick.
15--What is your favorite season?
Fall! I love the vibrant colors of the leaves and the crisp mornings. Where I live, fall has the perfect temperatures, when it's not too cold and not too hot.
16--How do you like to celebrate your birthday?
I'm not big on birthday parties, so it's usually a quiet lunch or dinner with family.
17--What's a recent tv show/movie/book/podcast you highly recommend?
I'm addicted to Britbox and AcornTV, so I reward myself with shows like Shetland, Vera, Brokenwood Mysteries, and 800 Words.
18--What's your favorite type of cuisine?
I'm not very exotic when it comes to food. My small town doesn't have a ton of choices, but I love homemade comfort food like roasted chicken and mashed potatoes. I include lots of food in my books, so I'm always making myself and my readers hungry.
19--What do you do when you have free time?
Walking, reading, and we just bought a motorhome so we could travel a bit more and take our golden retriever with us.
20--What can readers expect from you next?
Coming after PATHWAY TO LAVENDER VALLEY is SANCTUARY AT LAVENDER VALLEY and it's the story of Olivia, another foster sister in the series and highlights her love of rescuing dogs and other animals. There are six books in the series and the others will all be out in 2023.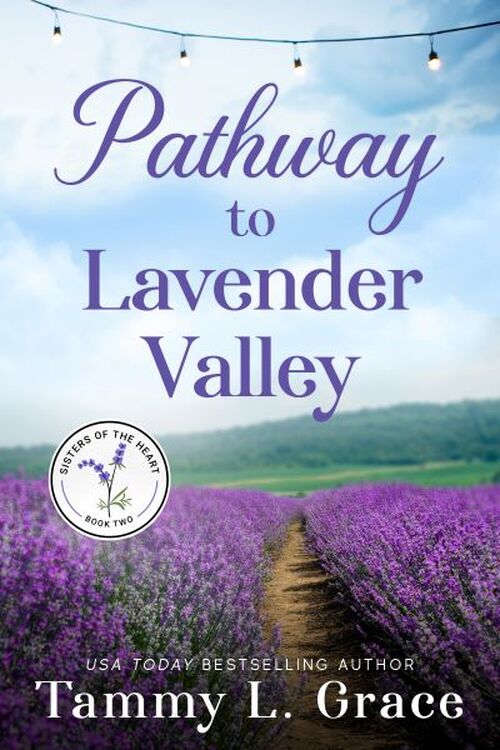 Six Women. Four Decades. One long, unexpected reunion.
One letter holds the power to change the lives of five women forever.
Harriet 'Harry' McKenzie is coming to terms with buttoning up her thirty-year career with the Salem Police Department when she finally sees the letter sitting in her pile of mail. She is shocked to read that Jewel Austin has put her in charge of her estate. The beloved woman was a foster mom and guide to Harry throughout her teenage years and now she's gone. If that isn't enough of a blow, Jewel's will, with specific instructions, threatens to uproot Harry's entire life.
Harry's love and admiration for Jewel run too deep to deny her last wish. She rushes a few hours south to takeover Jewel's work at Lavender Valley Farm. Along with adapting to her new chores, Harry must find the other four women who were also foster daughters of Jewel's, and convince them to join her at the farm.
Along with all these complications, Harry gets involved in helping solve a local crime and her actions endear her with the small community. Soon, she is faced with a life-changing decision and isn't sure she can do what is asked of her.
Will Harry be able to fulfill Jewel's last wish and take a new path in her life?
PATHWAY TO LAVENDER VALLEY is the second book in the Sisters of the Heart Series from USA Today bestselling author, Tammy L. Grace. Fans of heartwarming, feel-good women's fiction like those by Debbie Macomber or Sheila Roberts will devour this series.
Women's Fiction [Lone Mountain Press, On Sale: May 3, 2023, e-Book, / ]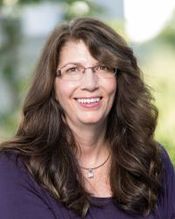 Author of The Hometown Harbor Series of women's fiction set in the picturesque San Jan Islands in Washington and a new mystery series set in Nashville, Tennessee, featuring Cooper Harrington, Private Detective. Born and raised in Nevada, Tammy L. Grace loved reading at a young age. With the help of her middle school teacher, she discovered the joy of writing. After spending a career in local and state government service, she retired and finally has the time to dedicate to writing. When Tammy isn't working on ideas for a novel, she's spending time with family and friends or supporting her addiction to books and chocolate. She and her husband have one grown son and a spoiled golden retriever.
No comments posted.